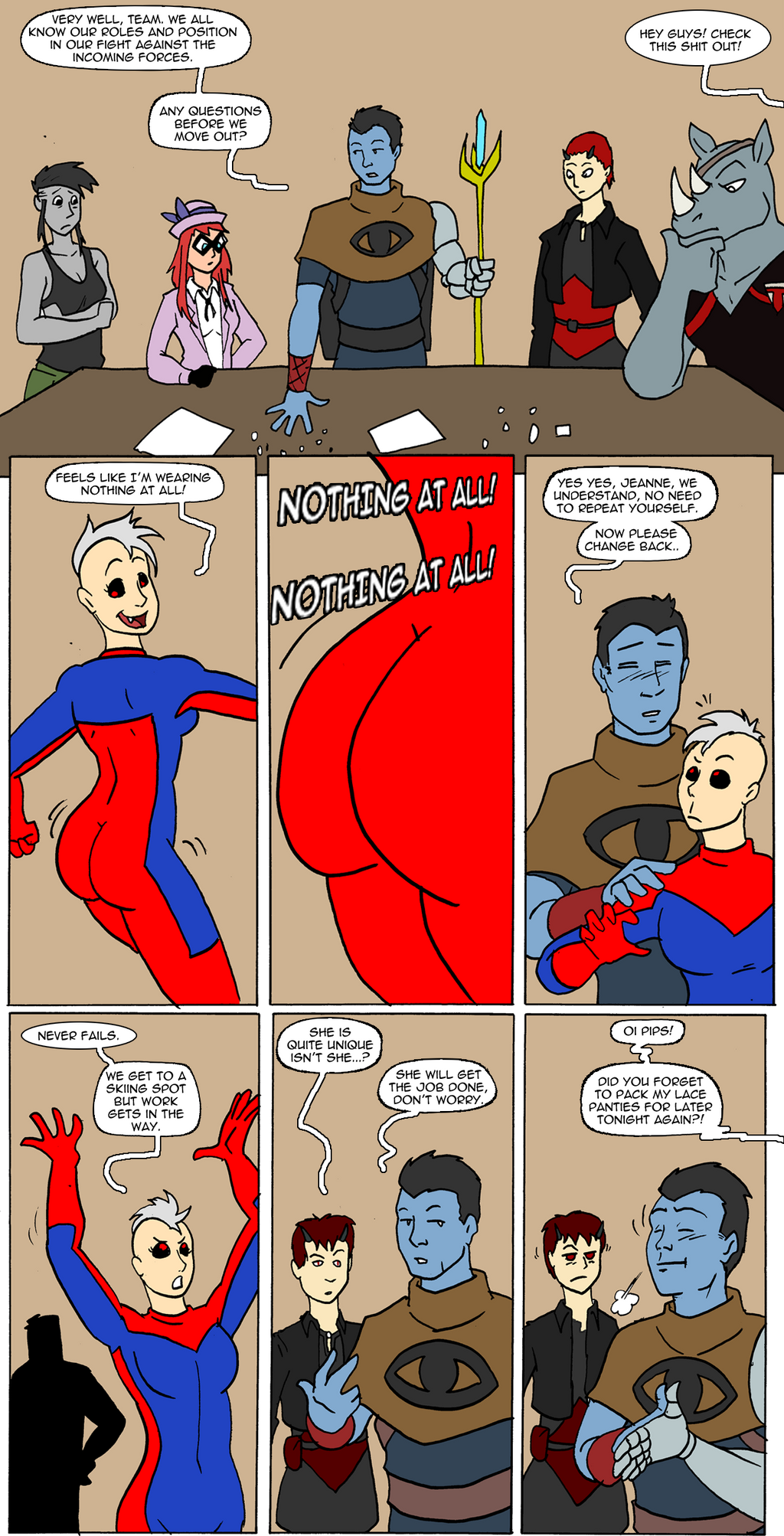 My second entry for the three part summer event of The Kingdom Come for

I had plans for six pages but the massive heatwaves was killing my concentrations so I had to cut it down in order to make the deadline...
HERE!
Page 2:
fav.me/dcist43
Page 3:
fav.me/dcist4h
Deviant Universe ©
mja42x
Jeanne Nocturne
fav.me/d9ftz22
©
ViktorMatiesen
Samantha Grey
fav.me/d4dgrvl
©
Latroma
Captain Mc Gray
fav.me/d5o6jyr
©
Yoshphillie83
Pippin
fav.me/d8gfmi3
©
Bug-Off
Siff
fav.me/dbbjxlz
Node-Gamer
The School Girl
fav.me/d36maxd
© @DoctorVorlo

Reply

Reply

No doubt the panties are in his backpack somewhere where he keeps all his stuff.
Reply

True, but that doesn't stop Jeanne from being a troll once in a while
Reply

glad that you enjoyed it

Reply

The funny thing is I know that joke ... did it come from the Simpsons or did they just use it?
Reply

Its from The Simpsons, yeah, Homer and Flanders are skiing someplace and Flanders is like showing off his booty wearing a skin tight ski bodysuit XD
www.youtube.com/watch?v=WaeRM7…
Reply

That's where I know it from. So it was an original Simpsons joke then

Reply

Reply

*falls over laughing* Sam, you have no place to be giving him that look, you bloody hypocrite. Noooooone at all.
Reply