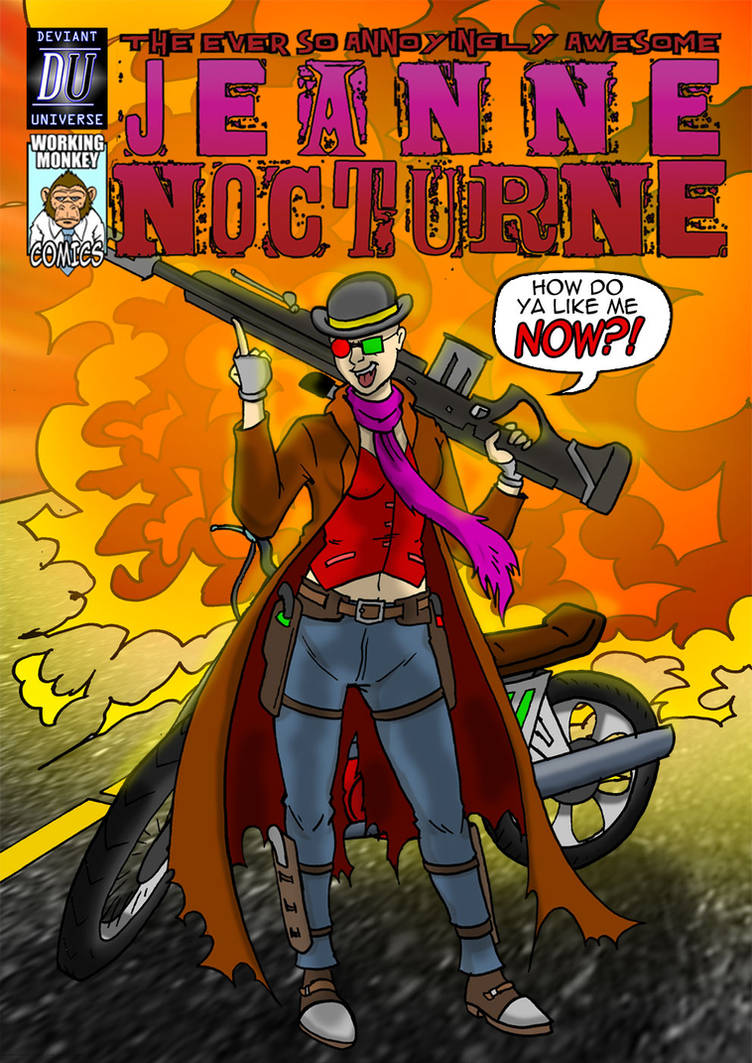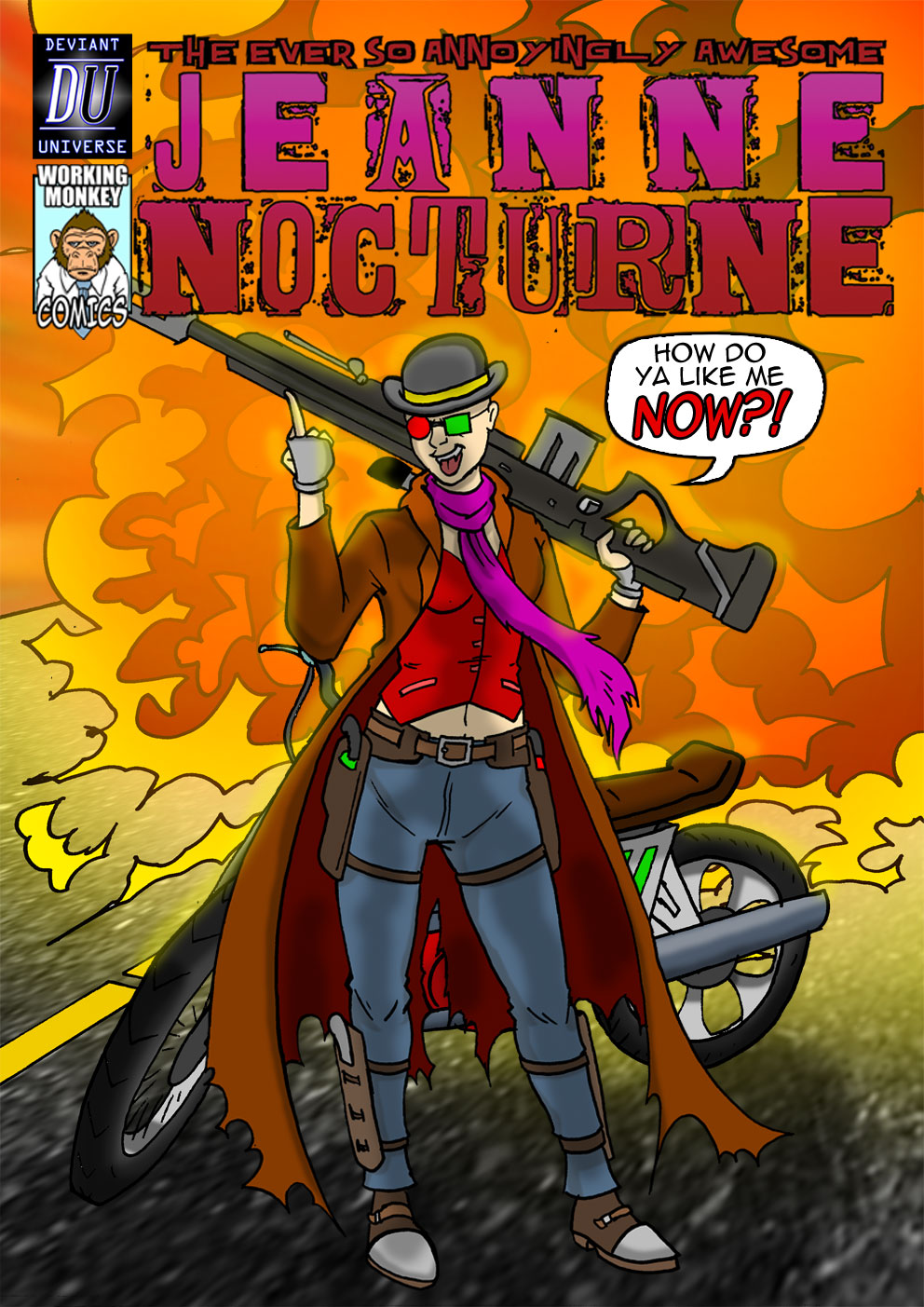 My addition for the September
DU ANTHOLOGY challenge for

by
mja42x
Pretty much a improved pic of this crap here:
fav.me/d9rq2oi

Jeanne Nocturne ©
ViktorMatiesen
fav.me/d9ftz22

Sucker for comic book covers here! Gotta love that over the top title to her name. Fits her character. She obviously made that up herself, didn't she..?
I only see one mistake with this whole thing...Since when did monkey's ever work..? It's not like we pay them for being monkeys now are we, right..?

Also, Nocturne would kill me if I didn't add this to my Watch list. Yes, she IS keeping me hostage right now...Didn't you see me blink twice?!! HELP!!!
Reply

nah, if Jeanne could then she'd be fitting more words like "bodacious". "radical", "incorrigible" and so on but we had to compromise. This is actually going to be a mini web comic for the Deviant Universe Anthology gallery here at DA. Basically, think Deviant Universe as the combination of Image, DC and Marvel co-created by all members there with their own OCs from heroes to villains and does comics or illustrations based on a certain monthly theme or event. This year, the host decided to boot up the anthology in which all artists can do their own comics for DU at their own time and leisure.

That was blinking twice? I just thought that you had dust in your eyes or something. Welp.
Reply

Great cover. I especially like the logo design.
Reply