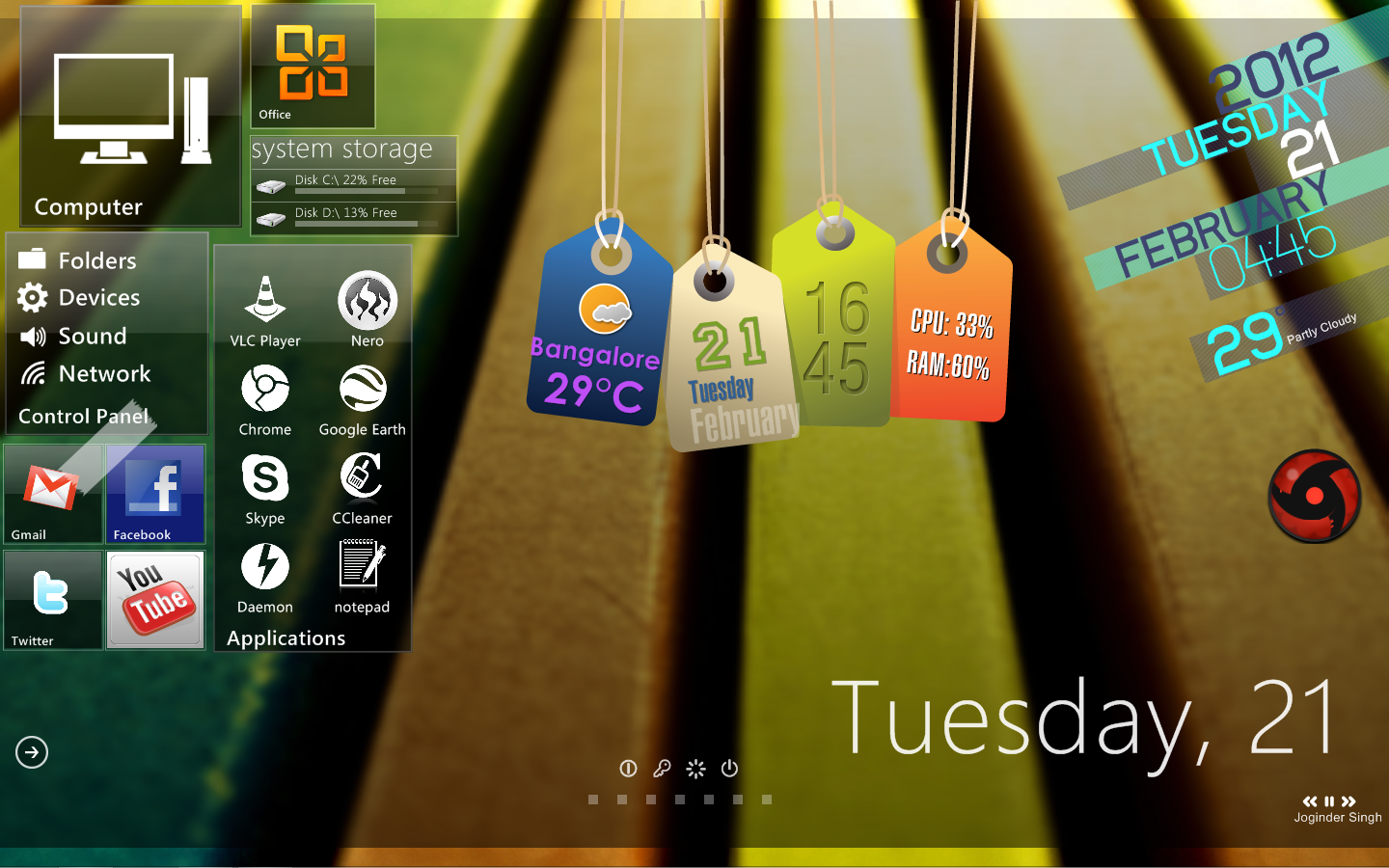 Watch
Do comment and tell how it is!


Reply

Where can i get the skins for the icons to the left of your screen? (Facebook, youtube, etc)
Reply

cool, but it shows to download the image,.>>>>not the file!!!!!!!?????
Reply

this is really awesome! i love it!

can you tell me the skins you used?
Reply

oups... sorry, written above...
Reply

Nice job!

Which skin do you use for the right side time information & meteo like this (tilted)?
Reply