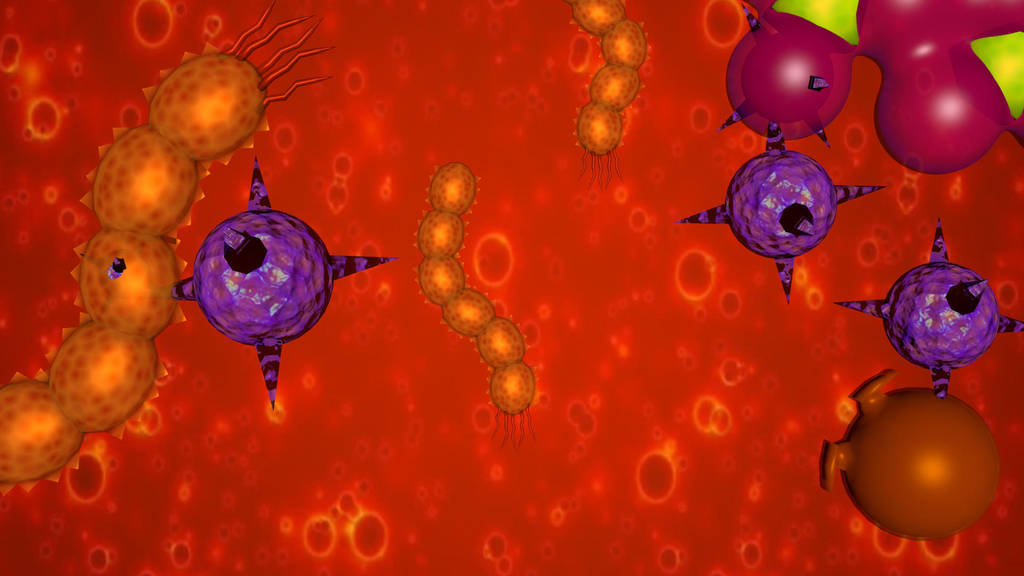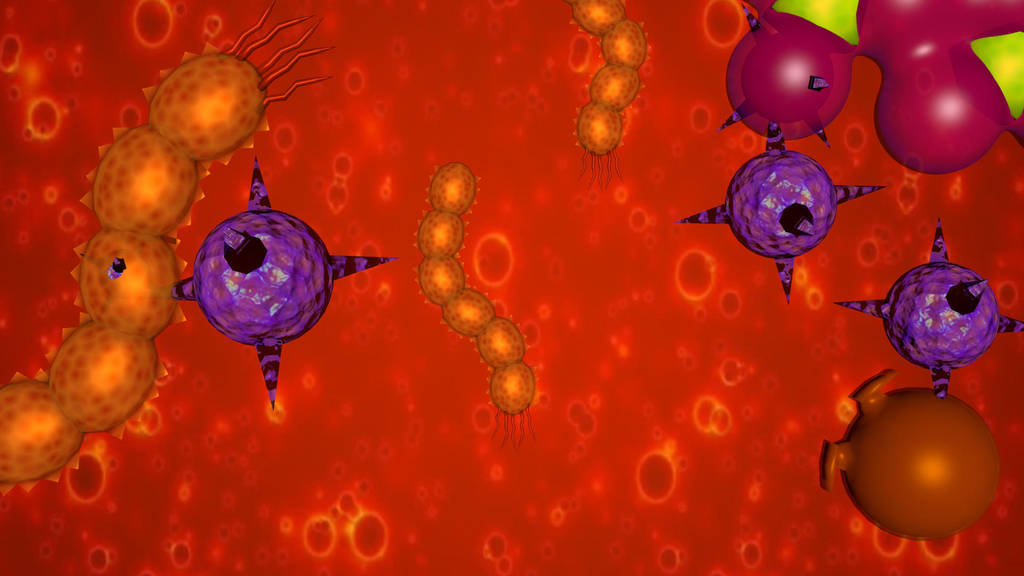 Watch
Clone-Sticker Microbes for the great evolution game Thrive.
[link]
They're tiny globs with a hollow spike (like a hypodermic) that inject their reproductive material into other cells, causing them to die and be replaced by another sticker. Assimilating them grants the player a pilus (hypodermic spike) that can create clones of the player cell in this manner.

How to beat a clone-sticker without killing yourself: 1:Find "Poison-sticker" And kill it. 2: equip that pilus. 3: Shoot the clone-sticker.
Do you like the little stragety I made? It's super safe if Someone were to play thrive.

Reply

I'm not sure I understood exactly how you meant?
Reply

The poison sticker shoots a projectile that kills enemies, which would make killing a clone sticker that much more easy

Reply

There will be no shoot-able Predatory Pilus (it'll be melee only) in the game though, but there will be so called "agents"
thrivegame.wikidot.com/gdd-mic…
with which you can kill other microbes from a range.
Reply