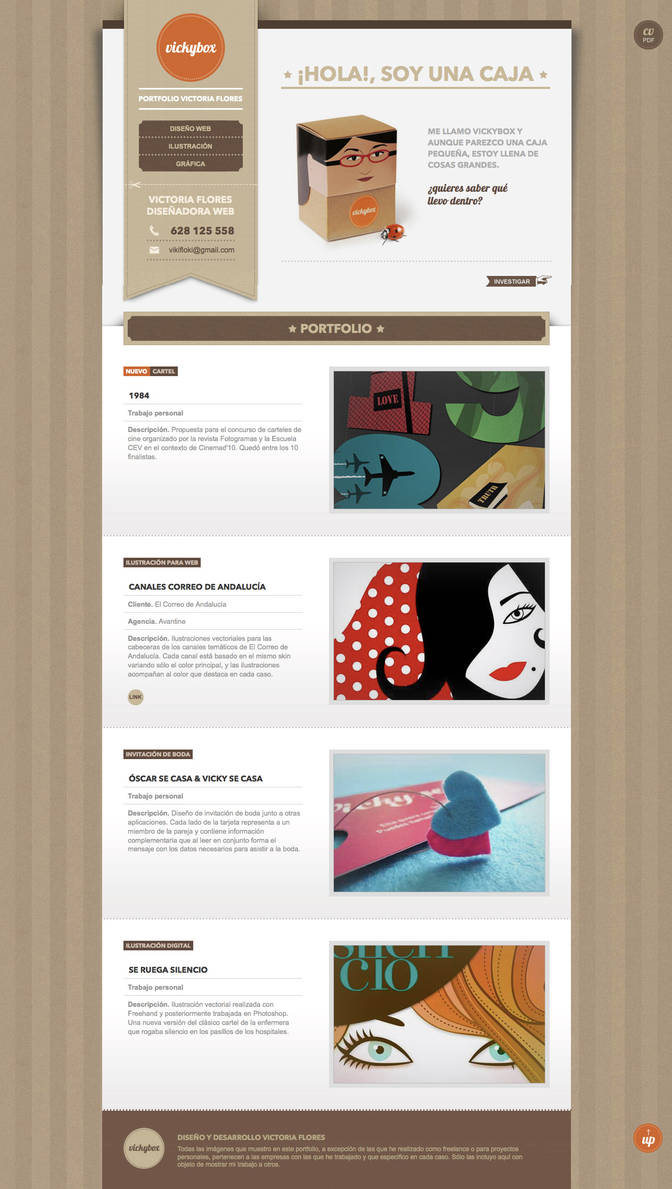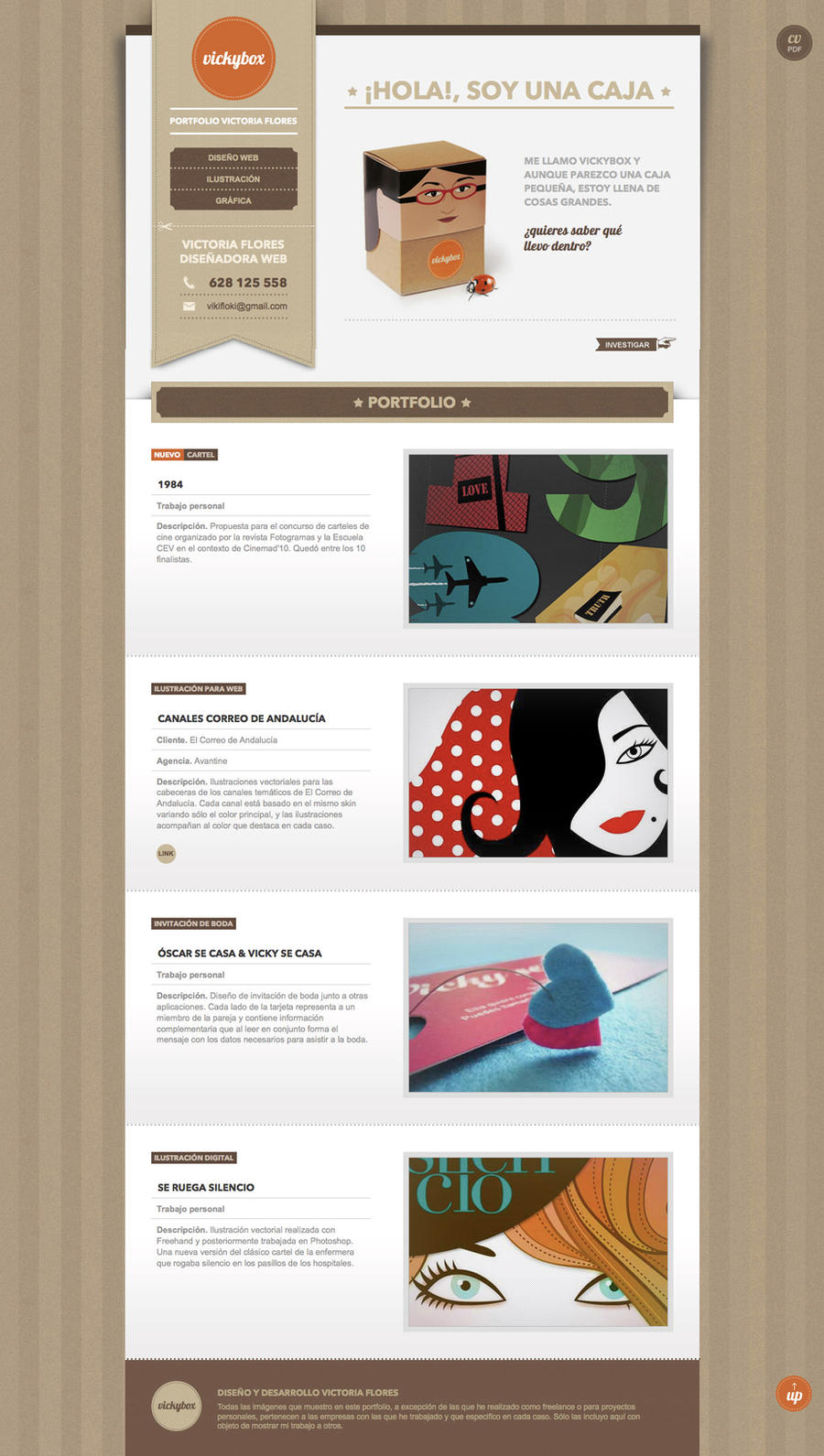 This is my new portfolio of web design, graphic design and illustration! I'm working now on the english translate, for the moment is only spanish.
The concept is based on me as a packaging

I'm a box and I keep inside me other boxes.
Hope you like it! Comments and suggestions are welcome.
VISIT URL:
[link]

Really nice work.
You really nailed the soft feeling of it!
Reply

Muy bonita la pagina, sencilla pero con muchas detallas pequenas.
Reply

Me gusta, vi tu sitio en cssmania! y lo vote

gratz
Reply
Bastante limpio y sobrio, me agrada bastante el acomodo de los textos, pero sobre todo el concepto de la caja, bastante creativo, intuitivo y "acogedor" por decirlo de una forma

Reply

Muchas gracias! quizá lo de la caja fue más trabajoso que la propia maquetación del sitio... la hice yo misma, igual que las pequeñas cajas de dentro y luego le hice fotos a todo

Reply

Para ser una caja, te ha salido una web bastante chula sabes?.



Si buscas algo de critica, yo quizás añadiría algo más de info al footer, tipo un link directo a contacto o a la descarga de tu curriculum. Es una buena jugada que, cuando alguien acaba de ver tus trabajos (en este caso de arriba a abajo) siempre se tenga a mano un enlace de contacto. De todas maneras he de reconocer que también me gusta tal y como está ahora, sencillo y distinto.

Es Wordpress?
Reply

Jeje, graciashh

Lo de la info del footer es cierto, se me queda un poco huérfano. Me gustaría añadir cuando vaya teniendo tiempo, algunos enlaces a redes sociales, créditos y tal. El currríclum en verdad está siempre presente a la derecha, pero quizá no estaría de más repetirlo...

No es wordpress, es html+css a pelo!
Reply

Great job! looks clean and nice!
Reply