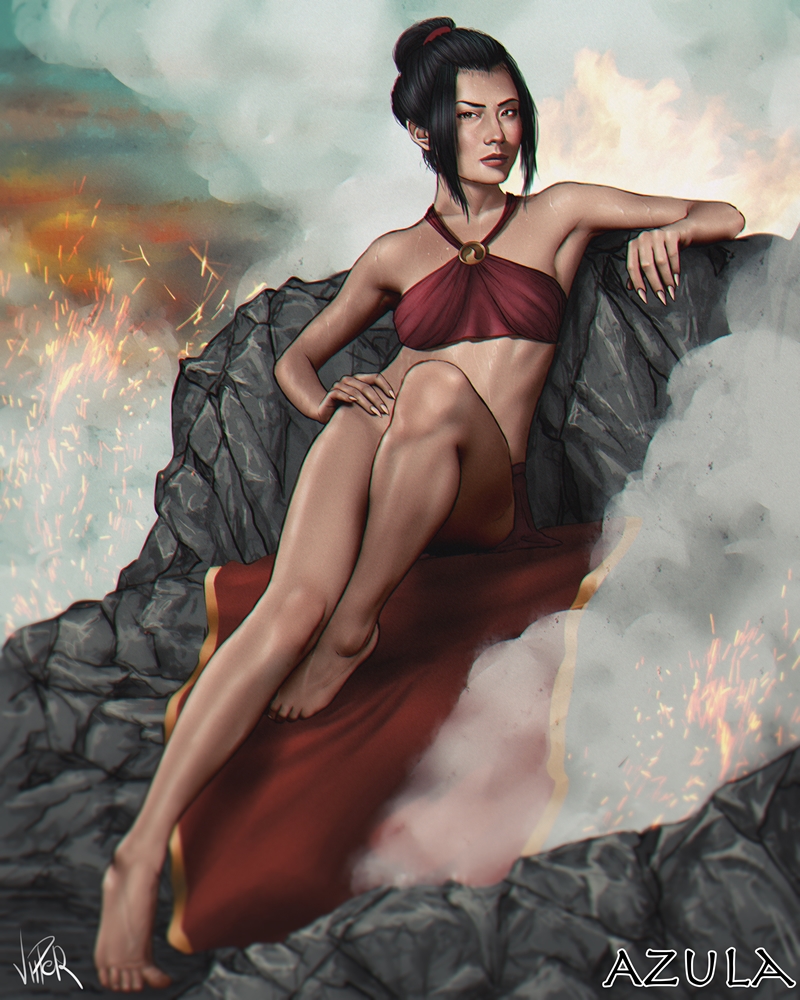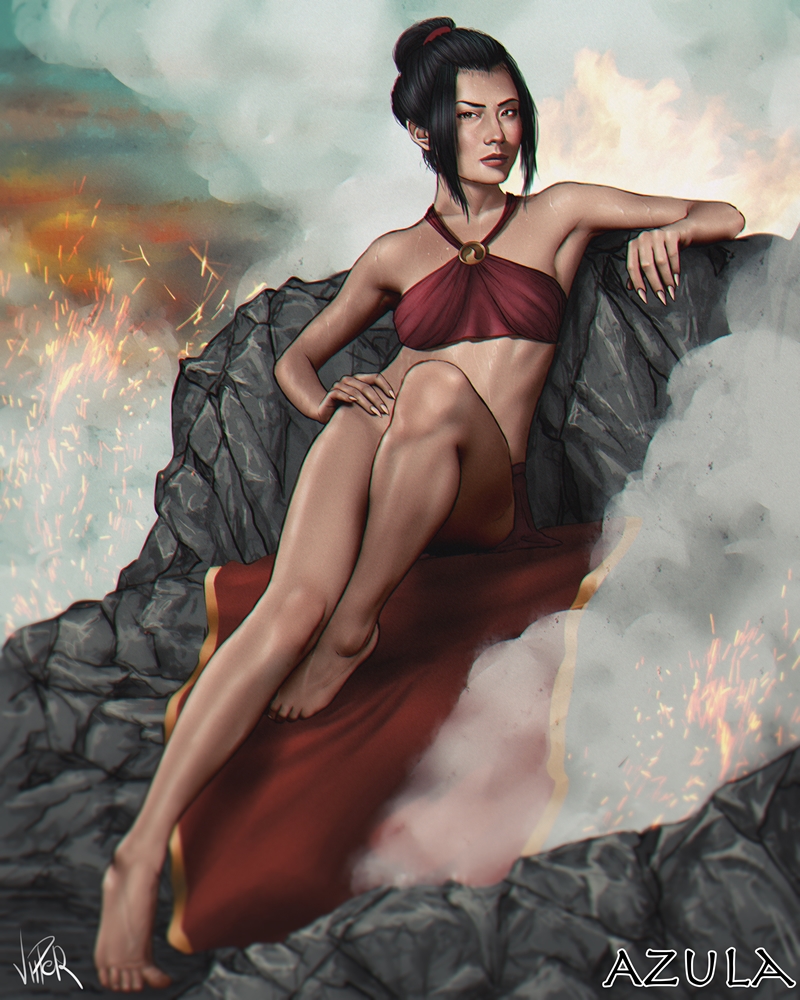 Currently I watch all the Avatar series. And even as a child I was the biggest fan of Azula, she is a bit crazy, but I like crazy woman

Hope you like it too

Be my Patreon this month and you can get :

- SFW version
- NSFW version
- all High Res. images



patreon.com/ViiPer

Thanks for your support guys

Great work. Azula is my favorite character in the entire franchise.
The character is treated with respect, I'm very sensitive to this. She's not oversexualized or anything like this, and she still has that imperious attitude.

Love it.
Reply


FAVE
Reply

Reply

Amazing artwork of Azula. I hope you consider doing other characters from the series. Katara is my favorite character. Great work.

Reply

Thank you

Yes I will do a Legend of Aang and Korra series

Reply

AWESOME!! She's my absolute favorite character from the series! Do you ship her with anyone?
Reply

Thanks

What do you mean ship her with anyone ? Sorry my English is not the best :/
Reply

LOL It means who do you pair her up with romantically?

Also, if you have time and like comics, feel free to check out our own ongoing comic book series in our gallery

Reply

I think you did a good job portraying her,
although she definitely doesn't seem like she'd ever take a break from her plans. But I guess that's why this outfit makes the most sense.
Reply

Word to the wise, don't stick it in crazy.
Reply

She maybe crazy, but she's so sexy.
Reply