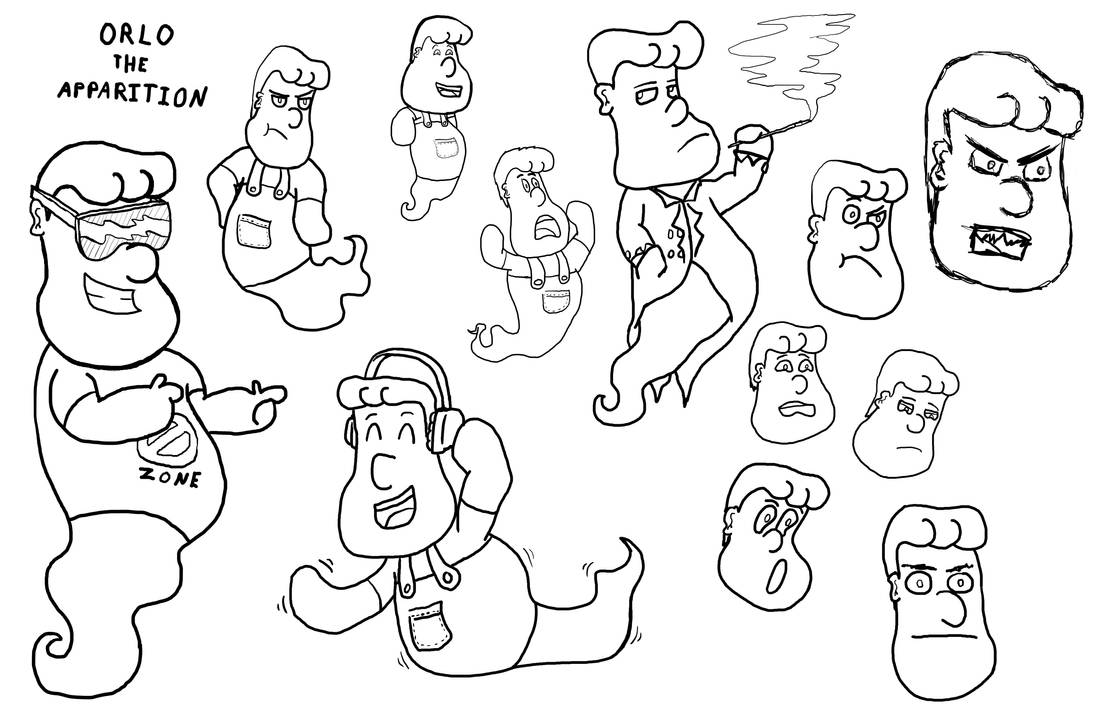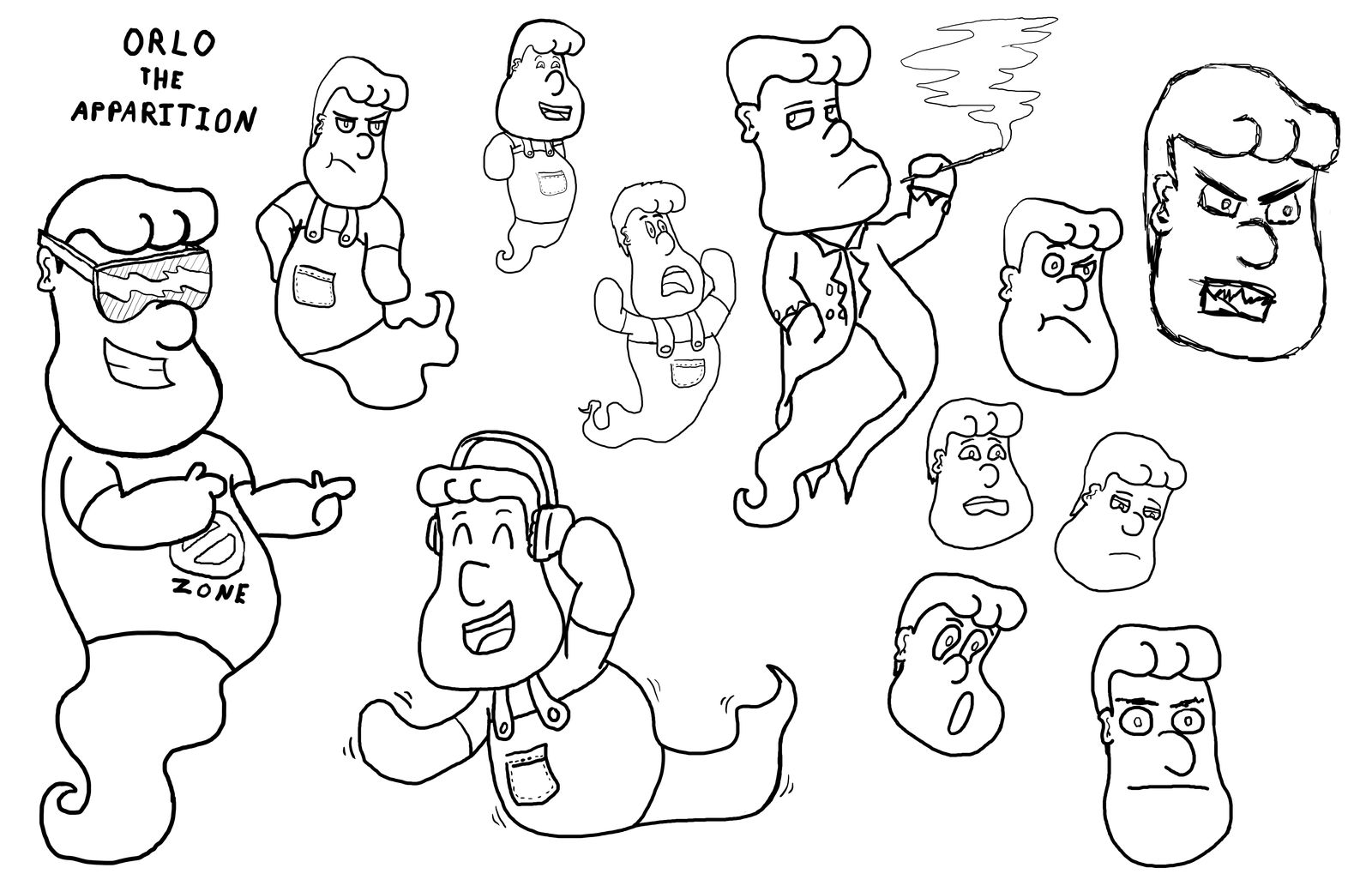 Here's another character I'm planning on using for the webcomic that I have planned. His name is Orlo, and he's a ghostly apparition! But, he's friendly, and he helps out Penny & Paula.

Did this one on a stream, but unfortunately the stream was corrupt... something to do with the streaming software I was using, and switching encoding profiles. So, in the end, the stream was proken through the whole thing, and the recording was totally borked. Blah, lame. :/

Anyway, I really like how this guy came out... He's got a nice hairstyle and I feel like his design works well when silhouetted.
I think I almost have enough characters to actually get started on the webcomic, but I think I'll design a few more before I actually do.