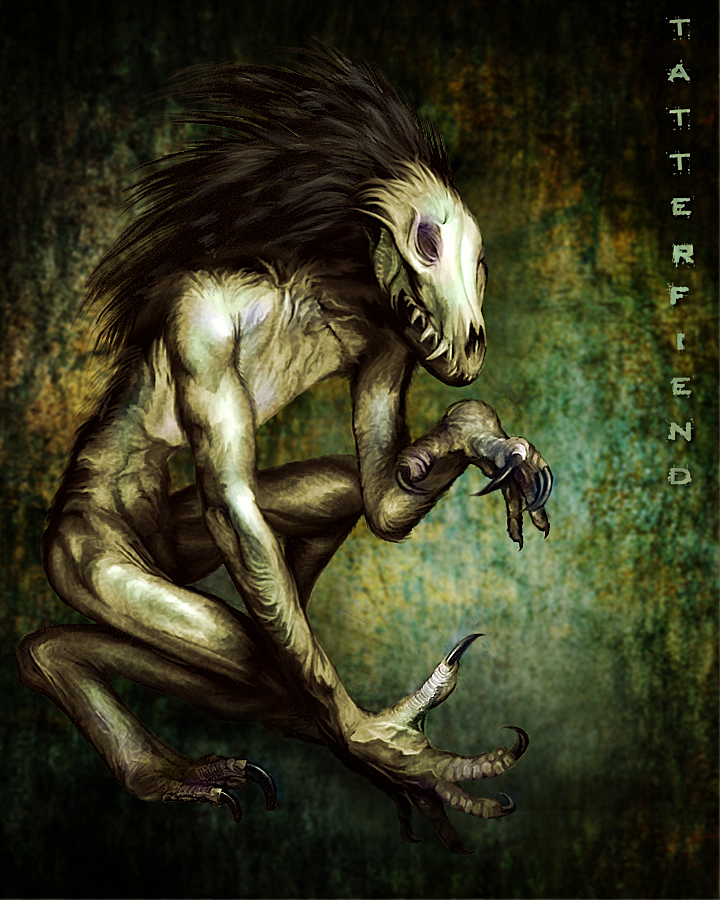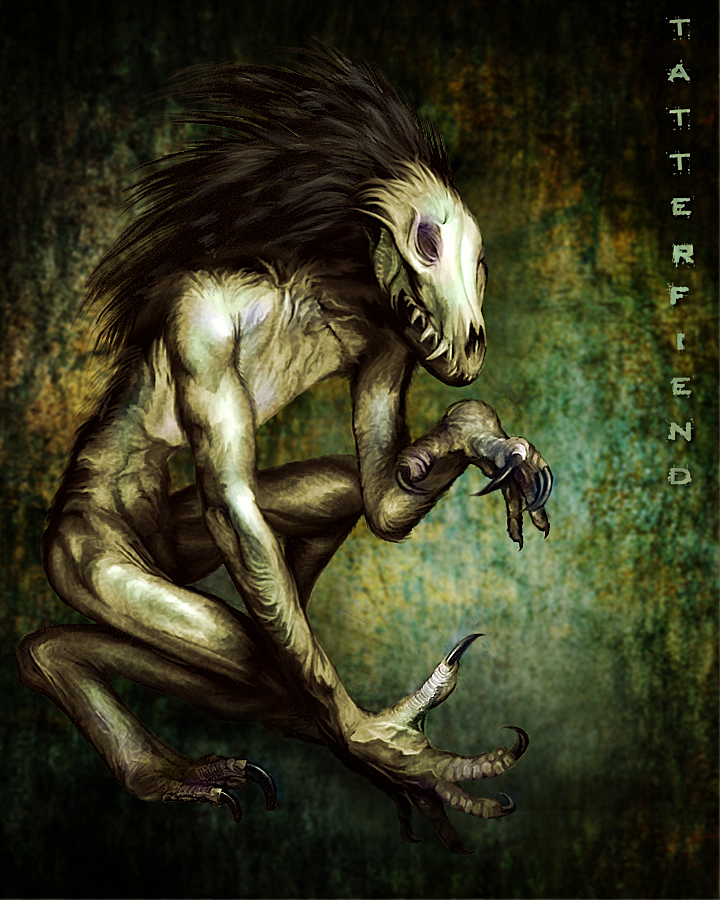 Watch
The tatterfoal or tatterfiend, a shapeshifting critter in a book I'm writing (also the romantic lead).
I'd been having a lot of trouble properly visualizing it, but then today I was half asleep and running a fever and this came to me. It's fairly basic monstery design, but I like it.
Skull reference from rgstock777, some figure reference from Morf-stock.
Commission info: