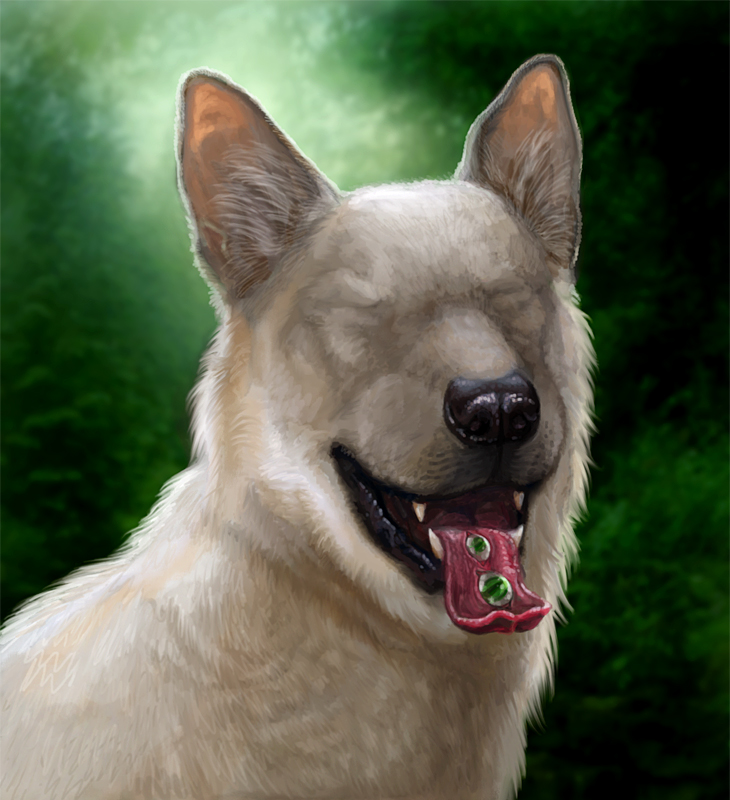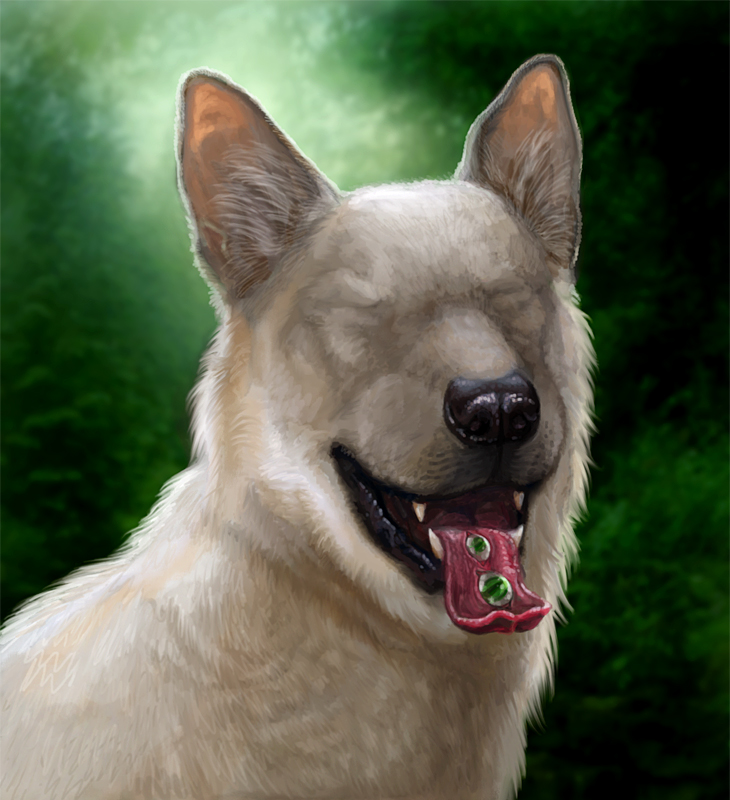 Watch
A portrait of one of the chracters from Wolfpearl's terrific long-running comic "Wurr".
Yes, those are eyeballs on the tongue - Iralbe is one of a pack of mutant "hellhounds", and is probably one of the least odd-looking of the bunch.
I particularly like this character because my sis and I used to have a dog with no eyes (anopthalmia) so that makes me go, "Awwwwww!". Let me tell you, that dog, Bonnie, may have been blind but she was very accomplished, competing in cart-pulling and rally training as well as being a therapy dog and just all-around sweet and awesome.
Character belongs to Wolfpearl! Read "Wurr" here:
wolfpearl.deviantart.com/
This is just fan art.
Commission info: