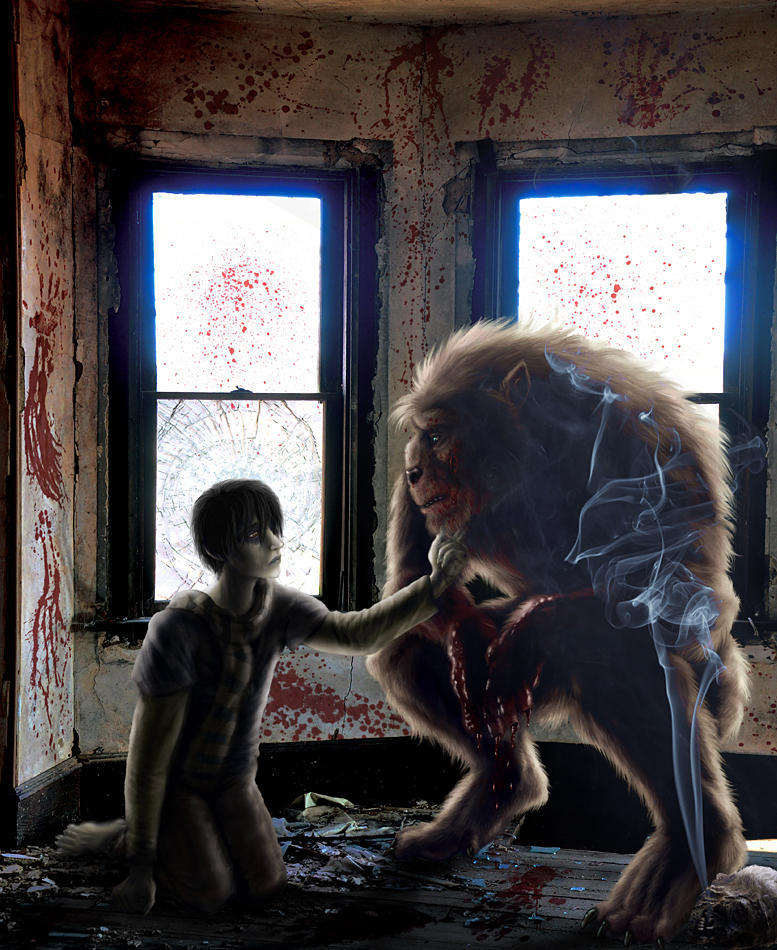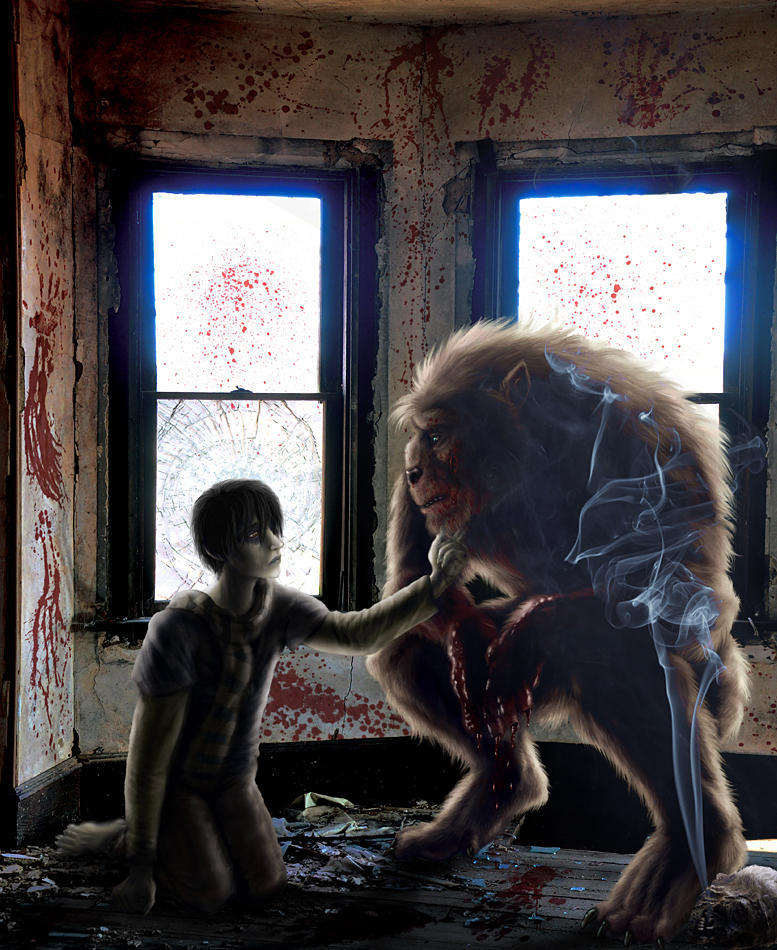 Watch
A tender moment between Simon and James

Backstory: Simon is a vampire chimera, James is a werewolf (vargr). They're in lurve. However, Si is one of only two 'male' vampires in existence (it's complicated) and needless to say, the other bloodsuckers aren't thrilled about this starcrossed cross-species romance. A group of disgruntled vamps storms into James's ratty little college student apartment intent on taking him out and dragging Si back to their enclave. They didn't count on James going into protective-instinct overdrive - think mama grizzly on crack and roids. He painted the walls with them, and is just now coming out of his gutripping blind fury and realizing he's done a very bad thing (vampires are protected as an endangered species) while Si gently inspects his wounds. D'awwwwwww . . .



The rough sketch of this featured vampire corpses strewn all over the room, but as fun as that was to draw it kind of detracted from the quiet moment between the characters, so I dialed it down to one smoking head and a lot of desaturated splatter. I'll probably upload a gorier pic at some point. I like bloodthirsty violent werewolves, not the hippie tree-hugger types, although James can be a bit of a sap.

* background elements from FairieGoodMother and ISO-Stock and figure refs from thePropagation3.