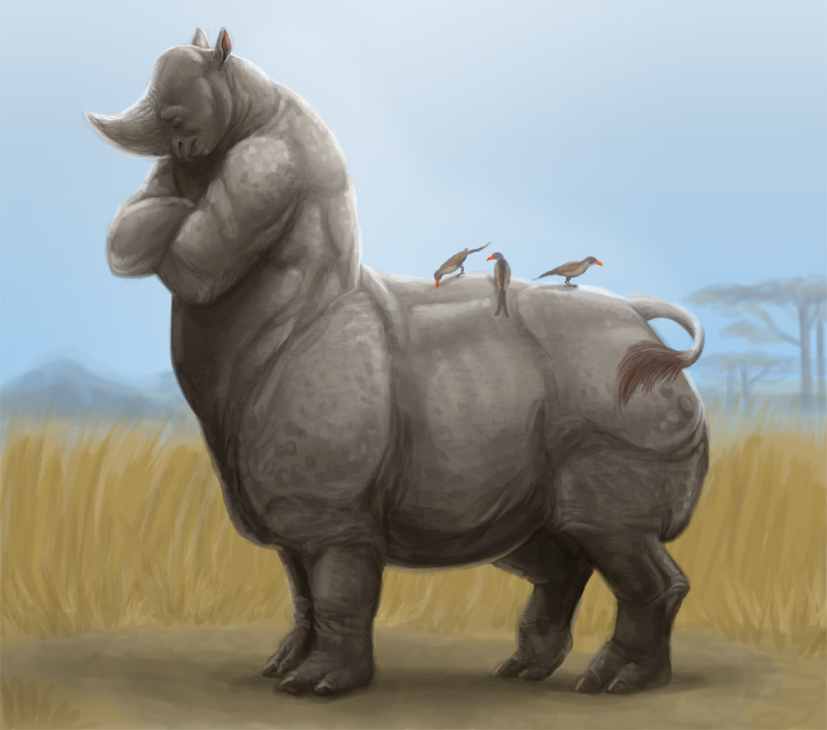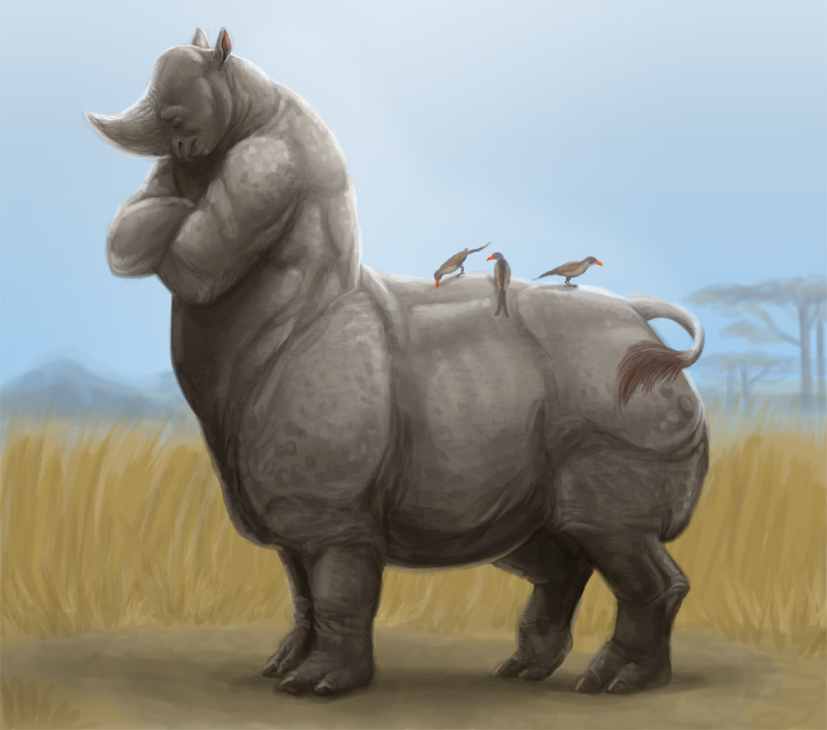 Watch
Thanks, everyone who dropped by the livestream!
This is what I came up with, one of my Caranoctian rhino centaurs dozing in the sun while they get tick-picked by some little birds. I drew a bunch of other stuff too and it'll go up when I'm not so sleepy and cranky.
I'm thrilled how many artists participated in this silly idea - I'm still going through all the links y'all posted. SO MUCH FUN . . . we must do it again next year!
Commission info: