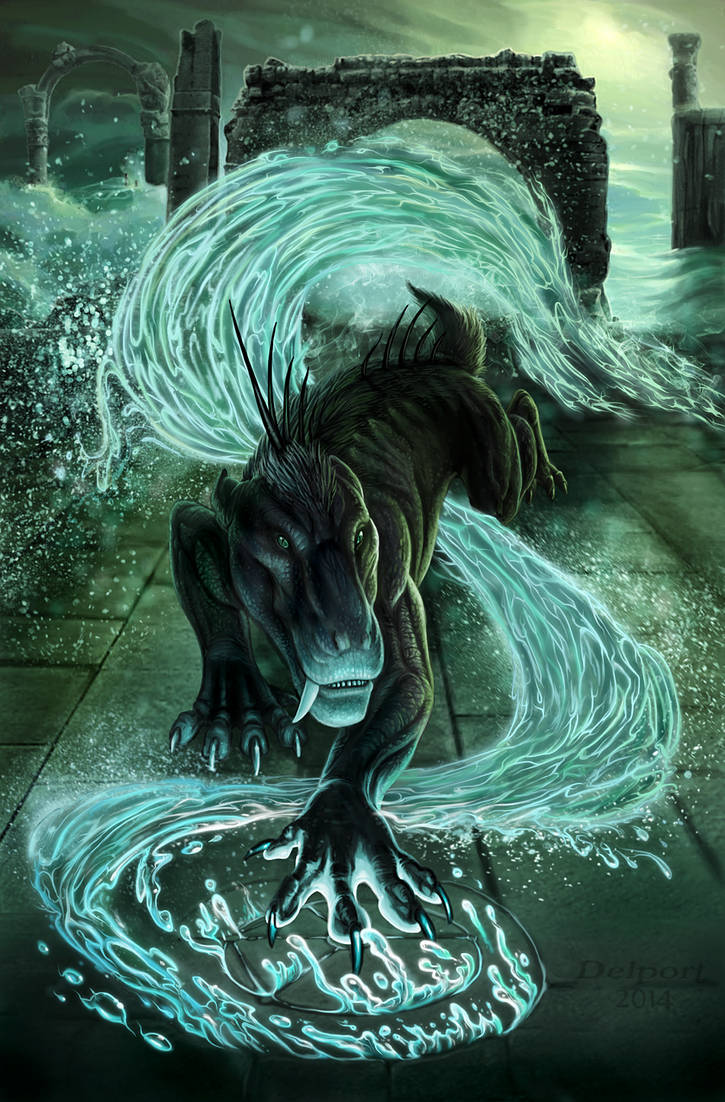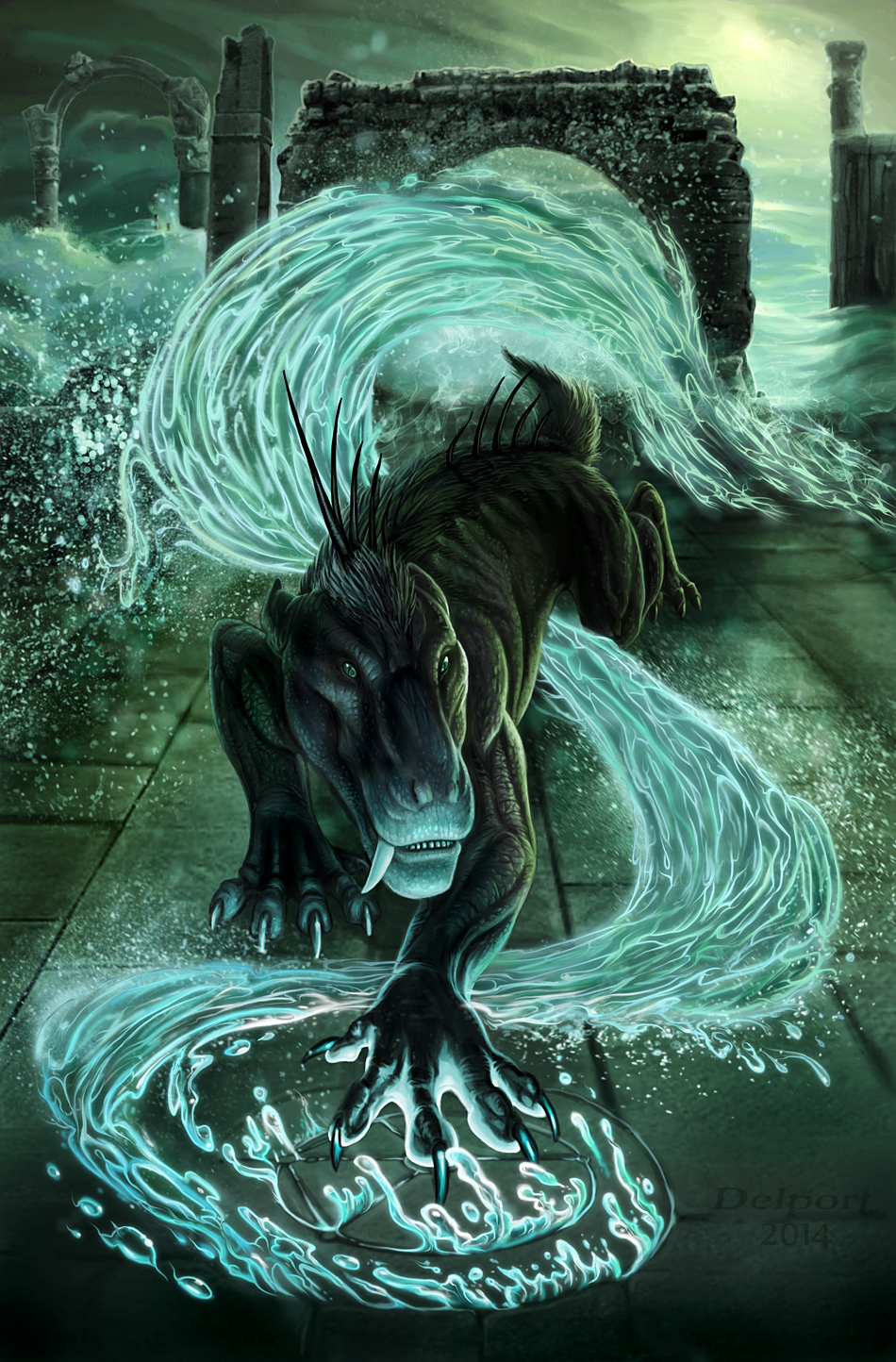 Watch
A commission for

of his character Demerui.
Again, I had plenty of artistic freedom and a wonderful character
reference sheet
by

to inspire me. Ever since visiting the Iziko South African museum and getting to see all their therocephalian fossils on display, I've been wanting to draw a gorgonopsid and this was a perfect opportunity, although this is obviously a more fantasy based take. I struggled with composition at first, but I was doodling while listening to an in-progress version of one of Piet's band's new songs and came up with the idea of the water rushing and twisting around him as if he was summoning & controlling it, which fit in with the character's described powers. I tried to give him a gleam of intelligence in the eyes.
Commission info: