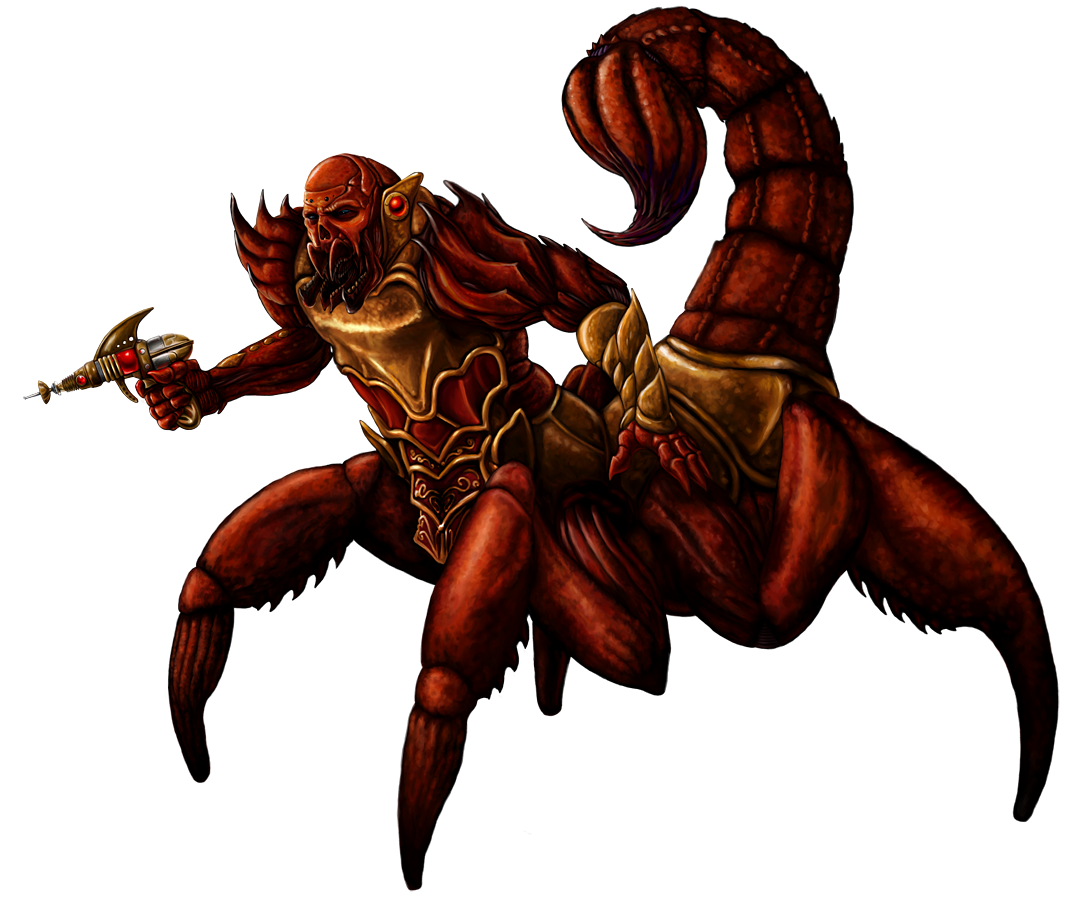 Watch
A scorpiontaur (and the last critter) for theAnkur RPG bestiary!

I haven't really had a chance to draw many insect/arachnid/creepy-crawly critters (we call 'em goggas here in South Africa) so this was a bit of a challenge. Hopefully I didn't commit too many obvious anatomical errors there. While doing visual research I realized scorpions actually have very wimpy legs, so there's some DNA from coconut crabs and jumping spiders (which terrify me) in there, too.

When Christopher requested the scorpionman be wielding a blaster I was freaking overjoyed because I love that stuff but I rarely draw it
in a finished way: all that wonderful, comic book, retro sci-fi stuff, we're talking 50's style monsters, rocket ships and such things, so w
Note: he's on a clear BG here because the original is isolated.

I have an art blog for sketches and WIPs, if you are interested in how these things develop.

cool monster

I like the vintage sci-fi zap-gun
Reply

That is f**king creepy. Glad it's not real, I'd run away fast, so, so, fast.
Reply

Cool pic.

Reply

Reply

Welp, that guy doesn't look friendly. That tail looks like it wouldn't do terribly much else than scratch the back of his neck, though. Kinda short-ish.
Anywho, really nice work, again, as can be expected.

That face reminds me slightly of the ancient uber-vampire in the last Blade movie. Dem jaws.
Reply

Yeah, the shorter tail was at the commissioner's request; he also wanted jaws that look like those Blade vamps, good eye!
Reply

Oh so it was an intended similarity?
Well, they do look scary, and if you want a scary insectoid character, they're a good fit.

Reply

Whoa, this guy looks insanely awesome and kinda horrifying. I mean, imagine this guy coming at you.. O_o
Great job!
Reply