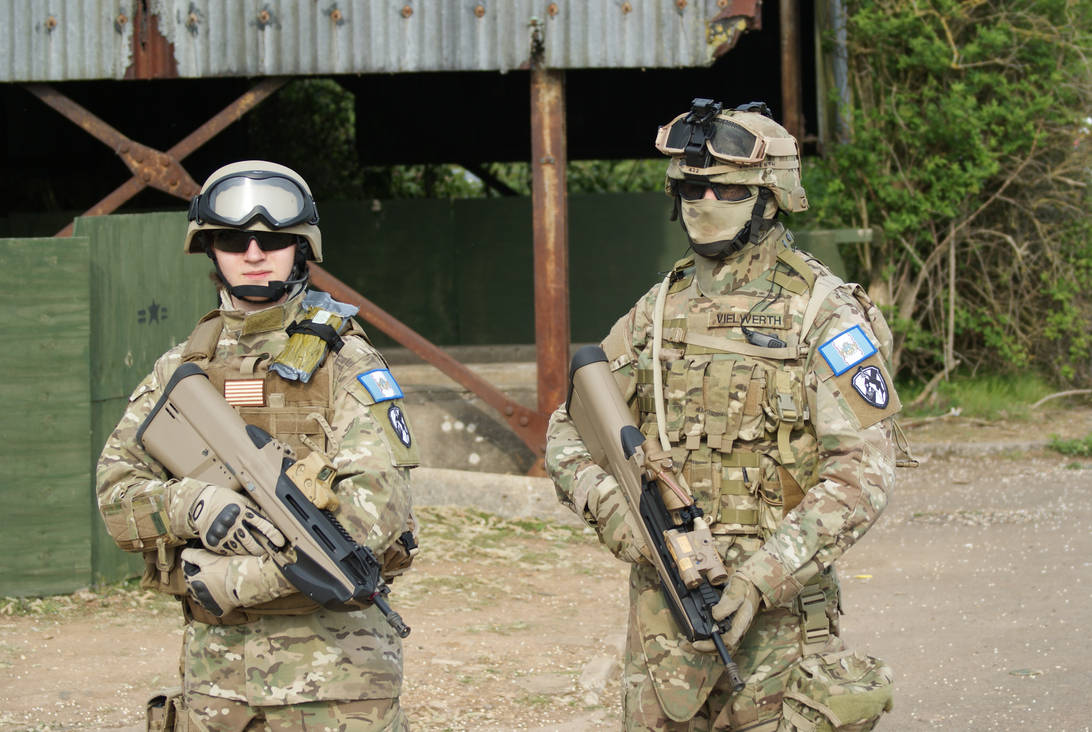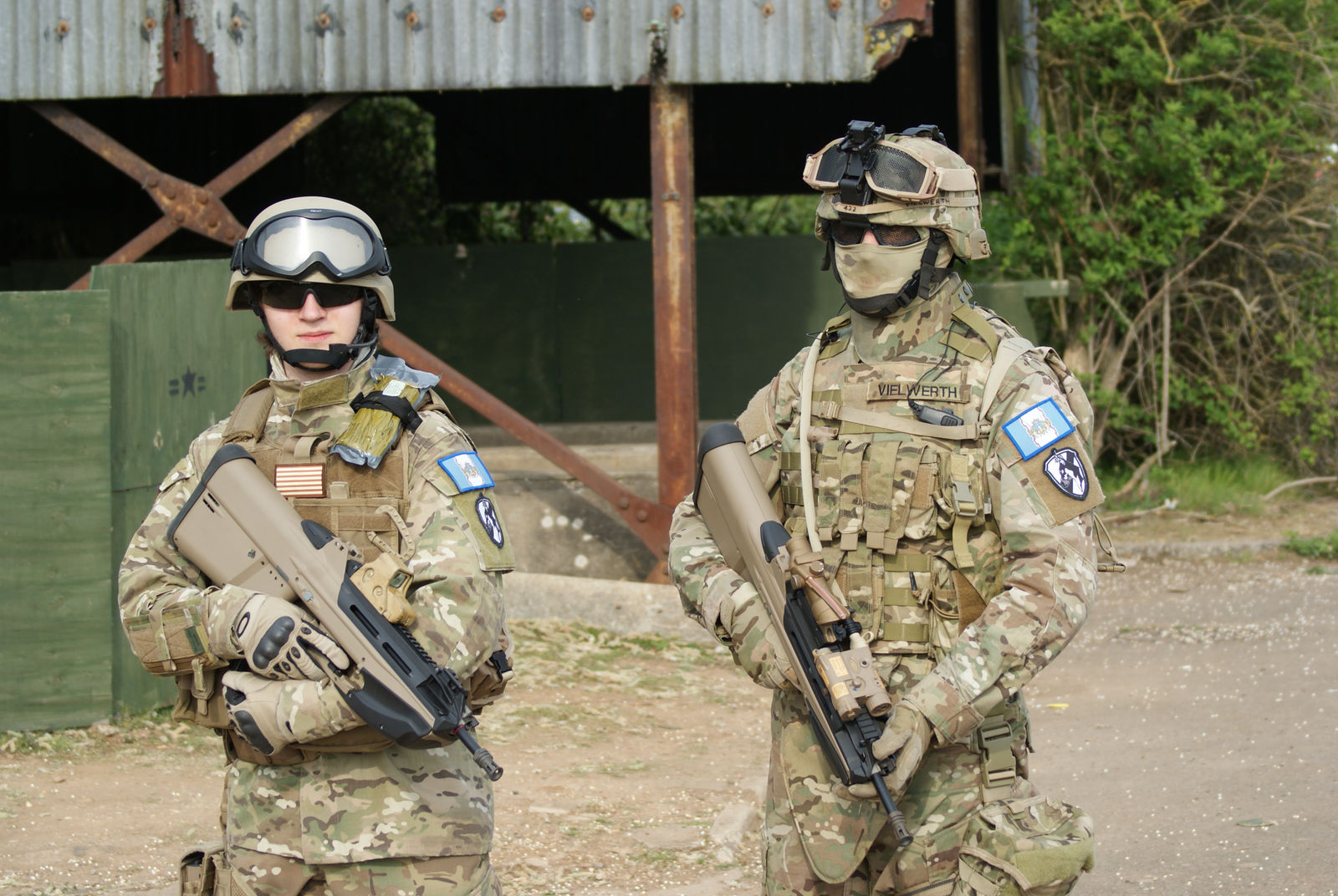 ***DOWNLOAD TO SEE DETAILS***

1st of a few pics of Valkyria Chronicles' Squad 422 in the modern day.

Featured here are two shocktroopers of Squad 422. The smart Gallian Blue uniforms used during EWII have long been phased out in preference for camouflaged fatigues. They both carry the most recent issue of the MAGs line of assault rifles.

Squad 422 is still the home of the various misfits the regular army hides away to do the dirty work of the Gallian government, their actions unrecorded, their victories uncelebrated.

The general secrecy of Squad 422 results in a very lax unit, especially in regards to uniform. Individuals often choose whatever gear and clothing they prefer to fight in the most. Hence, no squad member looks identical, apart from the patches that unifies them under the Gallian flag and the 422nd's emblem.

Since their successes in EWII, Squad 422 now takes on anti-Valkyria duties as it's main purpose.

As Ragnite gets scarcer by the year, more emphasis is put into Valkyria research and manufacturing artificial Valkyrur, since they offer the most efficient military use of Ragnite.

Thus the members of Squad 422 fight enemy Valkyria units with exceptionally unconventional, effective tactics. The 422nd fight dirty, and they fight hard.