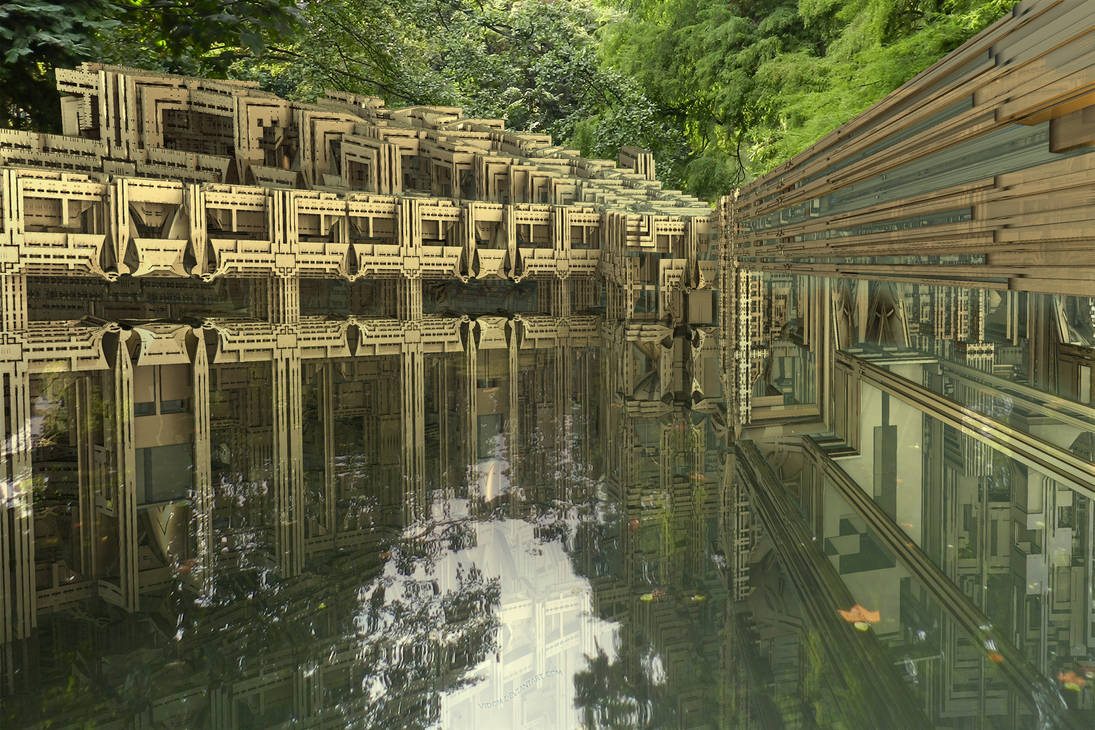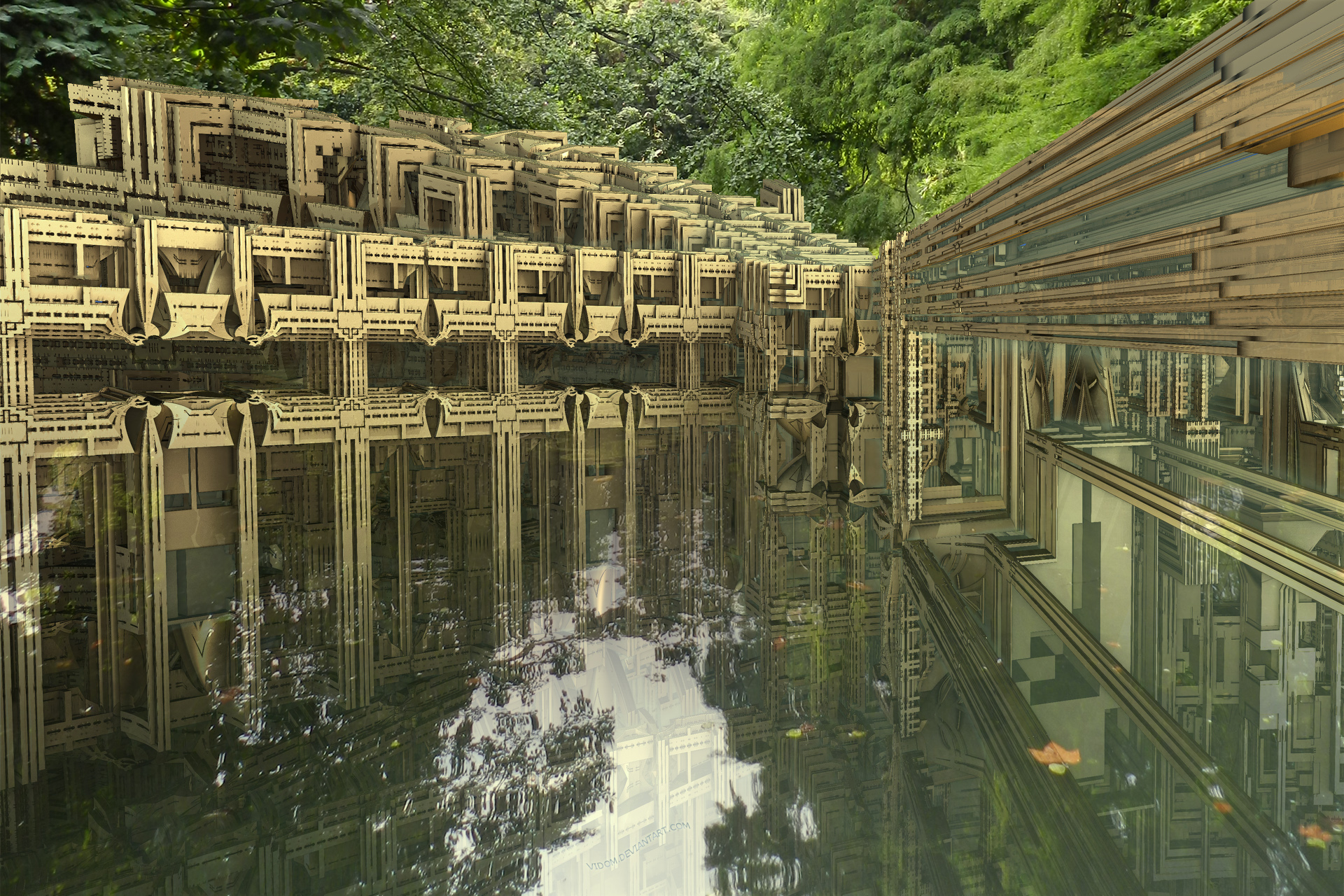 Watch
This amazing Mandelbulb3D software is a constant source of inspiration

Here I made a single layer fractal architecture, where my main goal was using fog settings to achieve a glassy-windows appearance on the right lower part.
Testing some of my photographs to choose a simple sky, I instead decided to set a natural lush ambiance, with a single photo of a pond I took in a Milan park.
The fractal itself isn't changed but it's quite hidden now, so it's in manipulations category.
Thanks for watching and remember to see it full size!