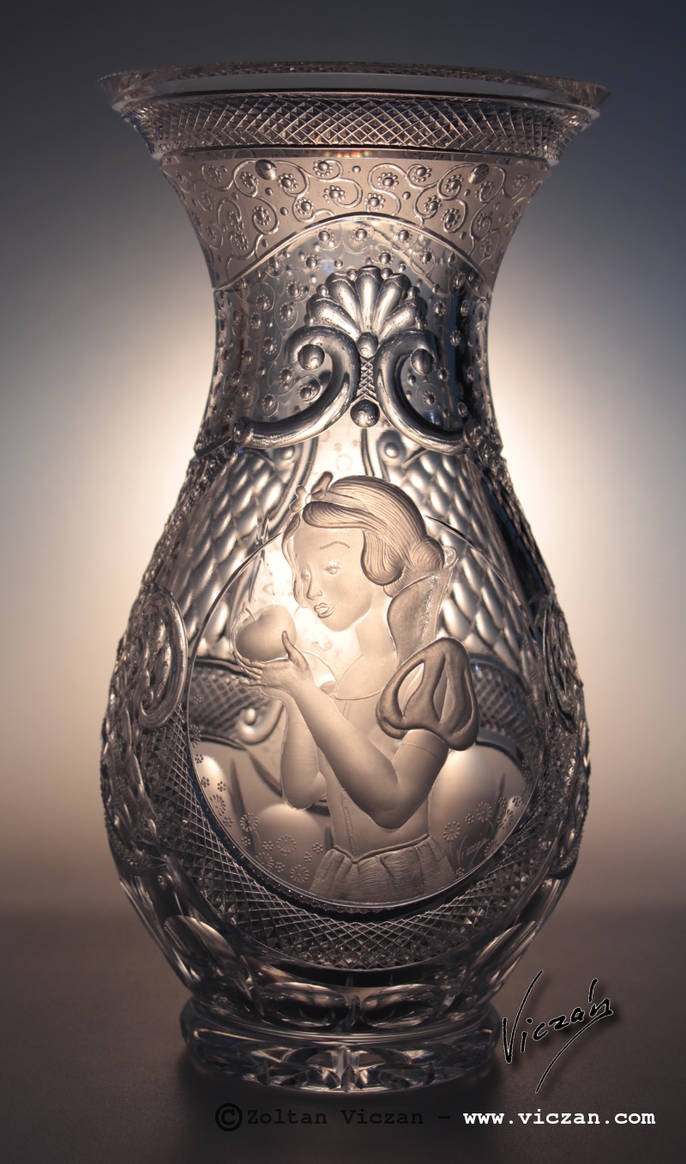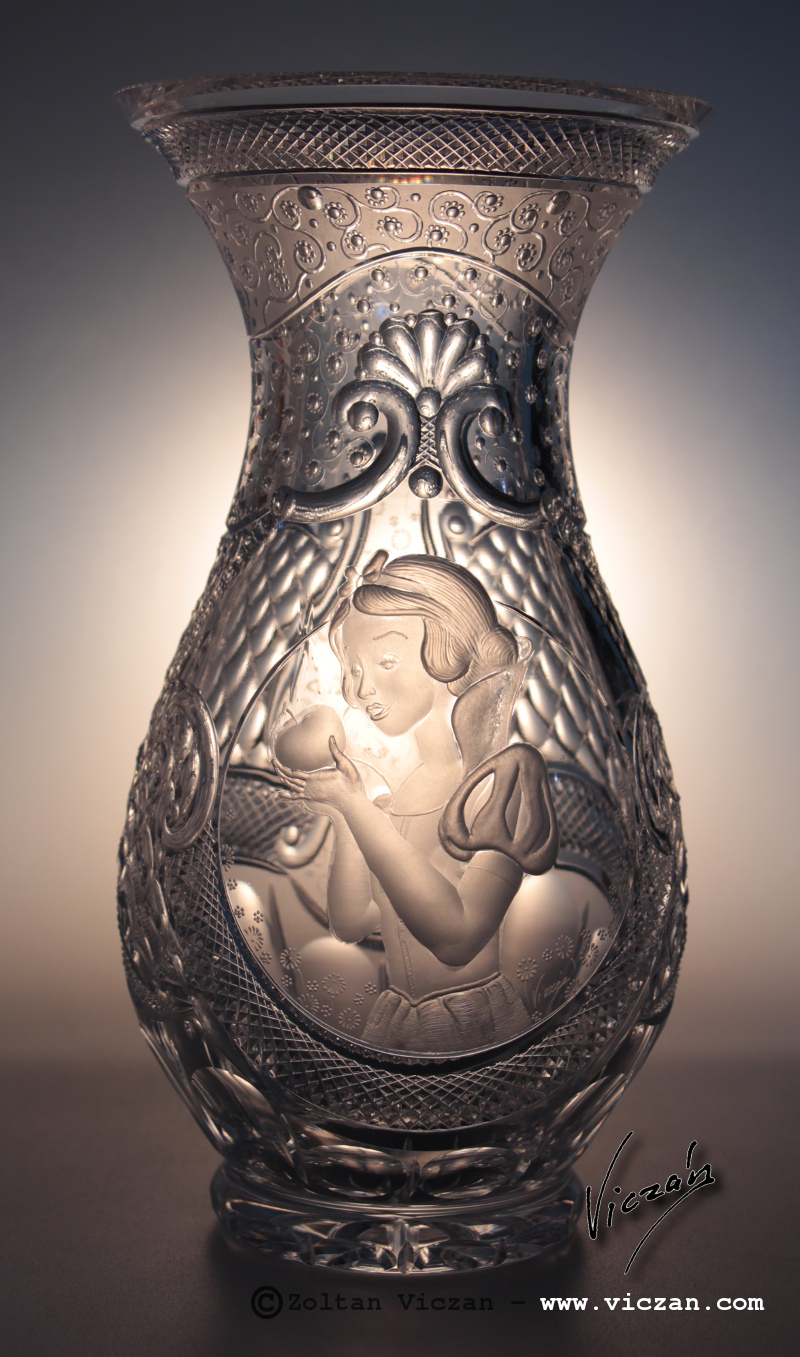 Watch
Snow White

Hand cutted and engraved crystal glass.
Made at the Tokyo Disney Resort.

Here is the back side of the vase with some lettering:


close up:



Check out my facebook page for "work in progress" photos, Thanks!
FACEBOOK: www.facebook.com/pages/Viczan-…
WEBSITE: www.viczan.com/

It's mind blowing! I wish I could make things like you!
Reply

Brilliant!

Reply

Reply

Amazing work, great lighting too, it really brings out the best parts of the piece.
Reply

soooooooooo beautiful! i'm amazed by your skill, this is just breathtaking
Reply

Reply

Reply