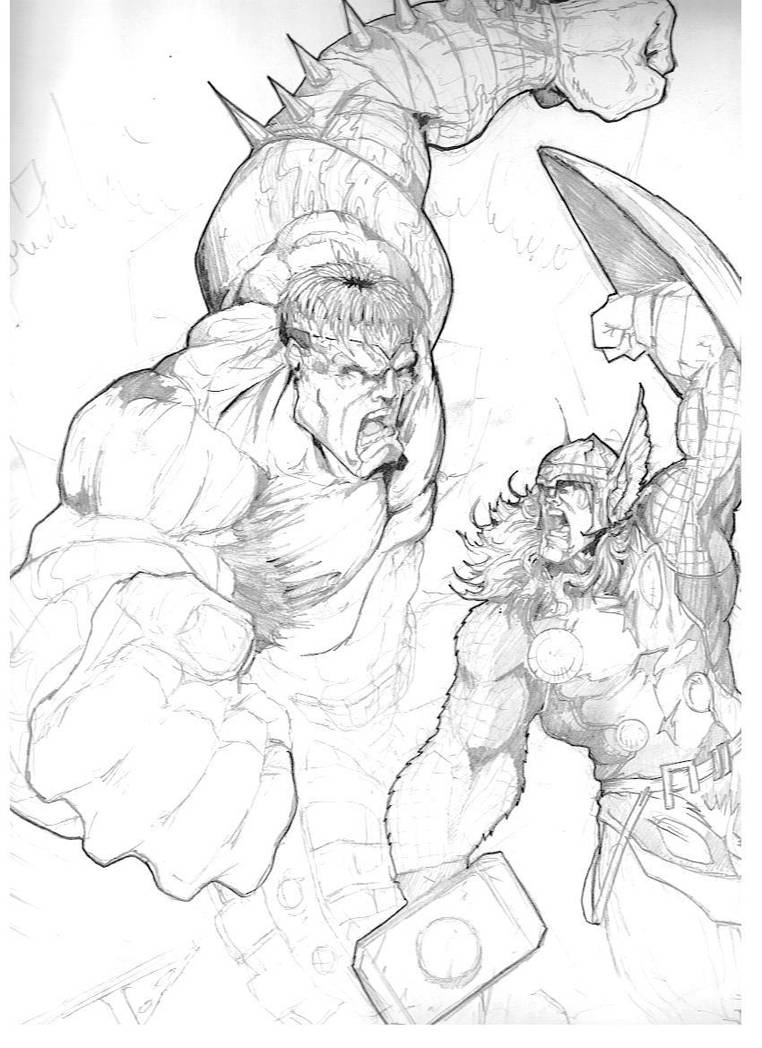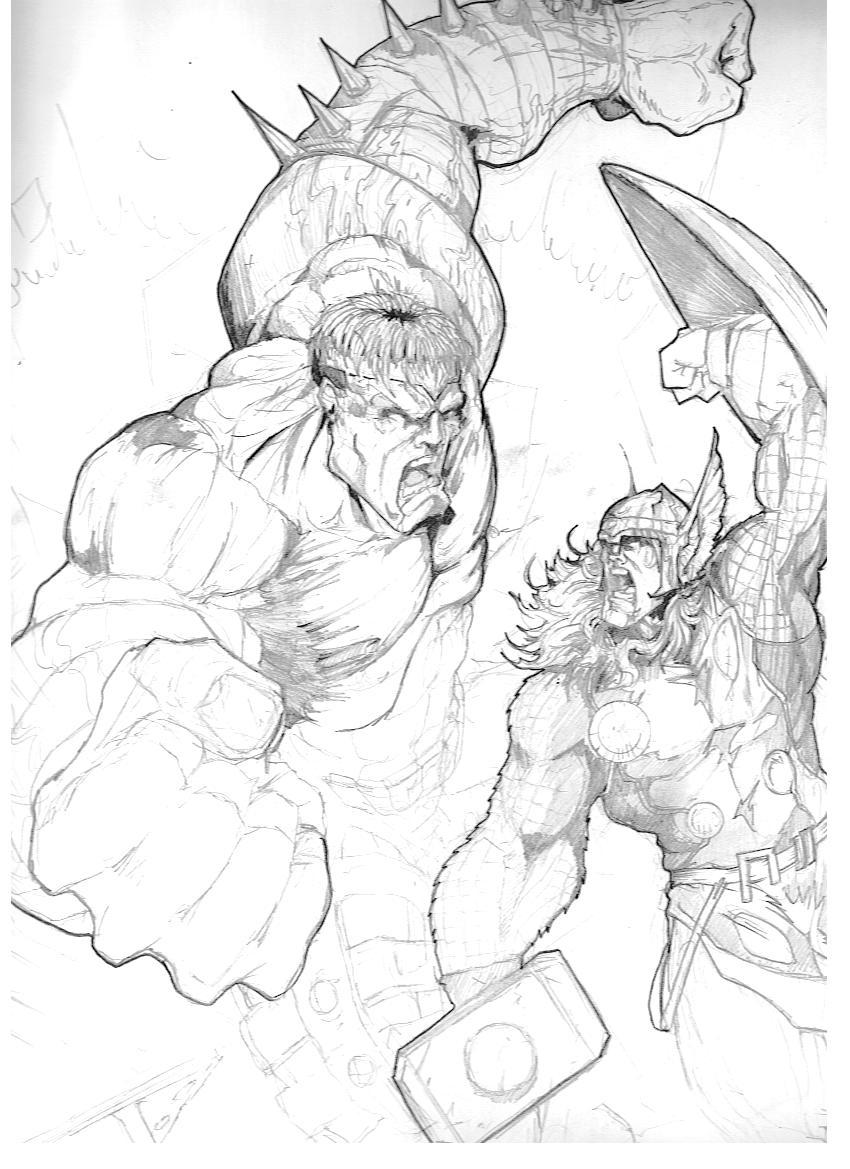 Watch
I was hoping to see World War hulk fight Thor. So I drew it myself.

Thor with the Odinforce versus the unstoppable Green Scar. I would love to see that! But the Green Scar would win, but Thor would put up an even better fight than the other heroes including the Sentry.
Reply

I wish, I am trying though. You have to really be dedicated. Hoping to win the Comic book Challenge this year.
Reply

very impressive - are you professional?
Reply