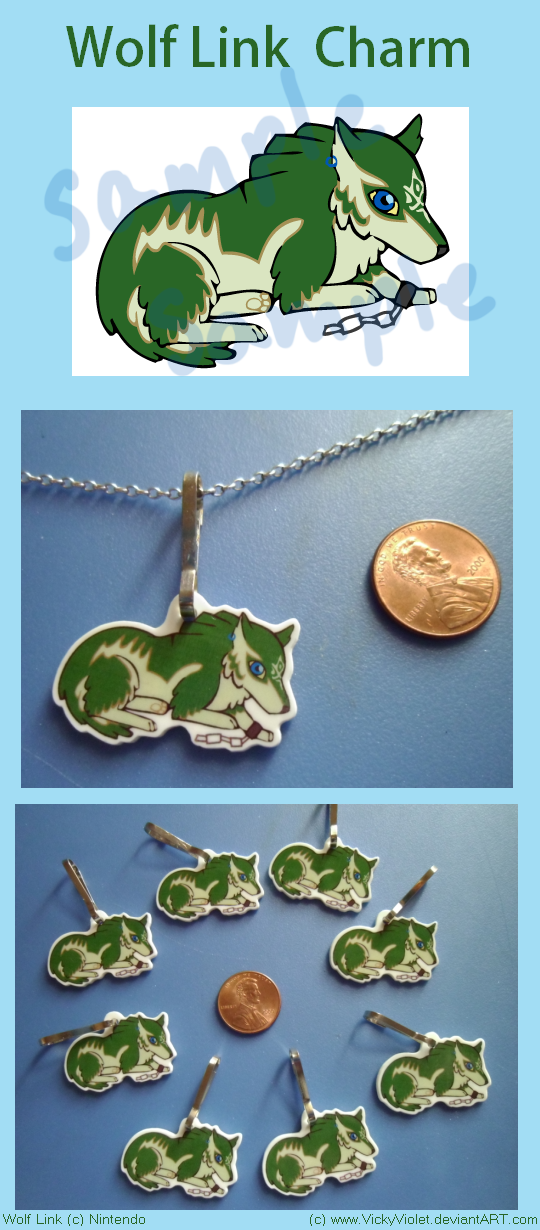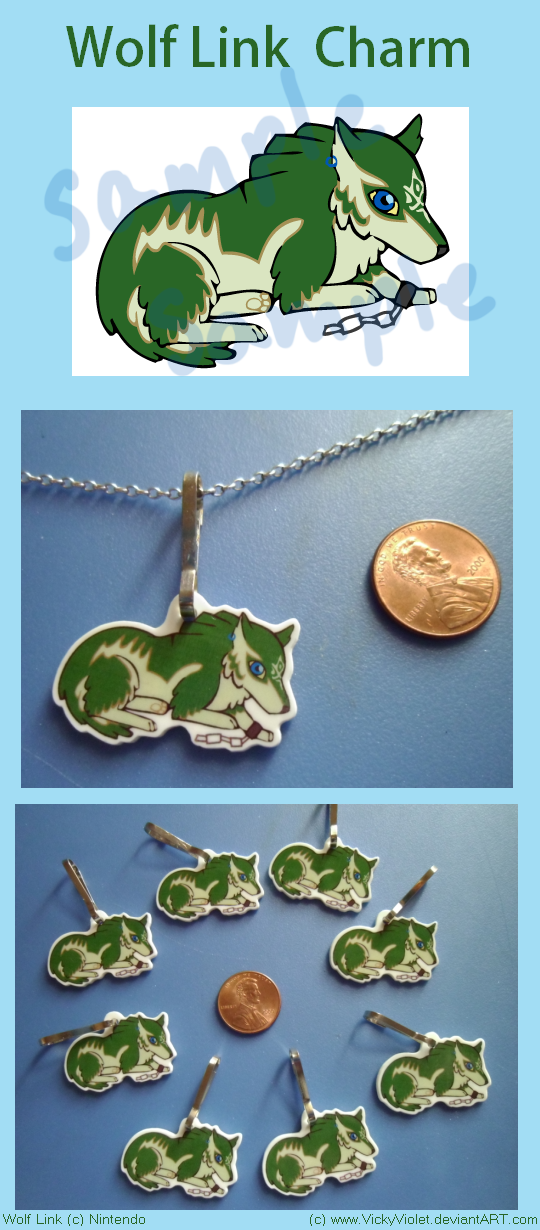 Watch

Click HERE for more Charms!

Official Charm FAQ

Note me to order. Charms are $3!

And introducing everyone's favorite Blue-Eyed Beast!


Wolf Link was probably my most suggested charm design. Thus why I had no choice but to make it!

Maybe the colors on my computer are wonky, but I think he turned out a little bright.

Thanks for the support and suggestions, guys!

Wolf Link, Zelda Twilight Princess (c) Nintendo

I have so many Wolf Link jokes when I play. For example:
1. The next hit fashion accessory. (Chain.)
2. Midna won't get off my back.
3. FIRE! FIRE! FIREFIREFIREFIREFIREFIREFIIIIIIIIIIIIIIIIIIIIIIIIIIIIIRE!
Never done an LP, though.
Reply

I wanna do an LP so badly.

But any game I would have wanted to do, someone cool like Chuggaaconroy or PeanutButterGamer has already done them... T_T
Reply

ACGV did a SS LP, and Desilent49 did a Let's Survive (playthrough without picking up any Heart Containers or what have you) for both SS and TP.
Reply

Yeah, maybe I should do something with a little spin on it, like Paper Mario TTYD, but doing Danger Mario or Tank Mario.

Reply

One of my ideas for Kingdom Hearts: 358/2 Days was to play through every level with the Extreme Ring. This has two effects:
1. High Exp. raising. This gives you the easiest level boost in the game, but it comes with a price...
2. 1 HP. As the name implies, no matter your level, you will always have one HP, and you cannot recover any more than that. However, this also gives you infinite Limit Breaks (which is the most powerful attack you can use, but it can only be activated when your HP is low).
It makes things quite interesting to use the Extreme Ring. Also, though I've beaten the entire game, I still haven't maxed out my level, so it's good for training.
Reply


awesome I want one

Reply

Reply

Hehe, thanks!! He'd be happy to have a home...

Reply

Reply

Reply

Yeah, I made them.

They're made with printable shrinky dink paper.

Reply

OMG CUTE i'll still take my many ghirahims thou O3o
Reply

Hmm... that is really green... oxo
Reply