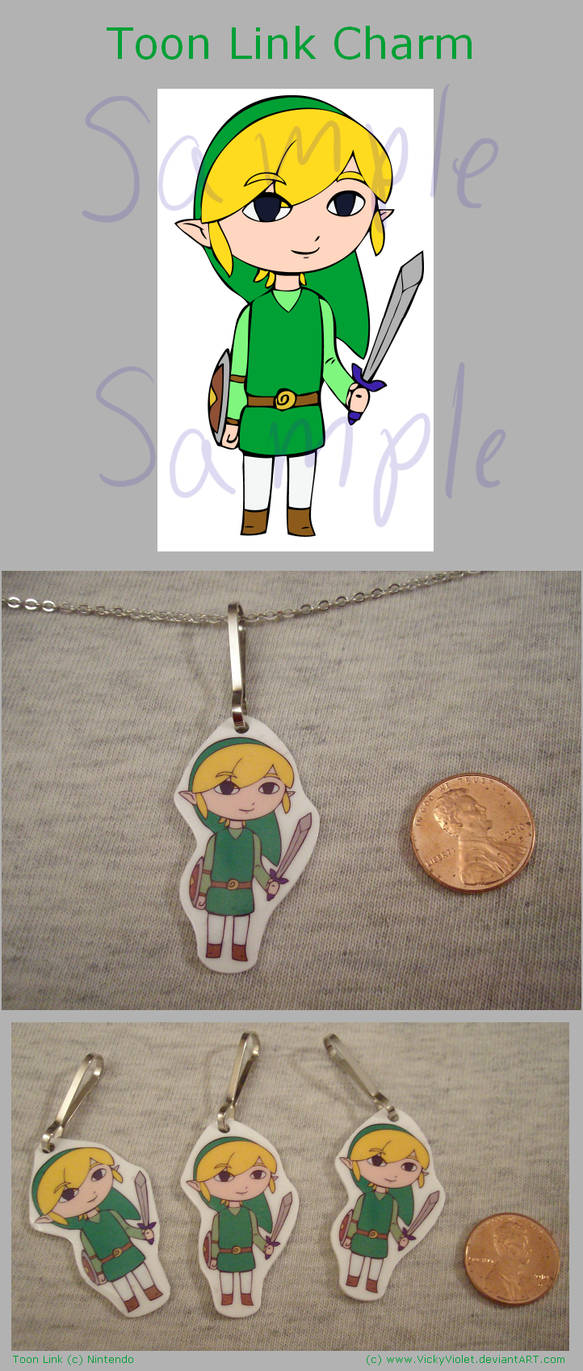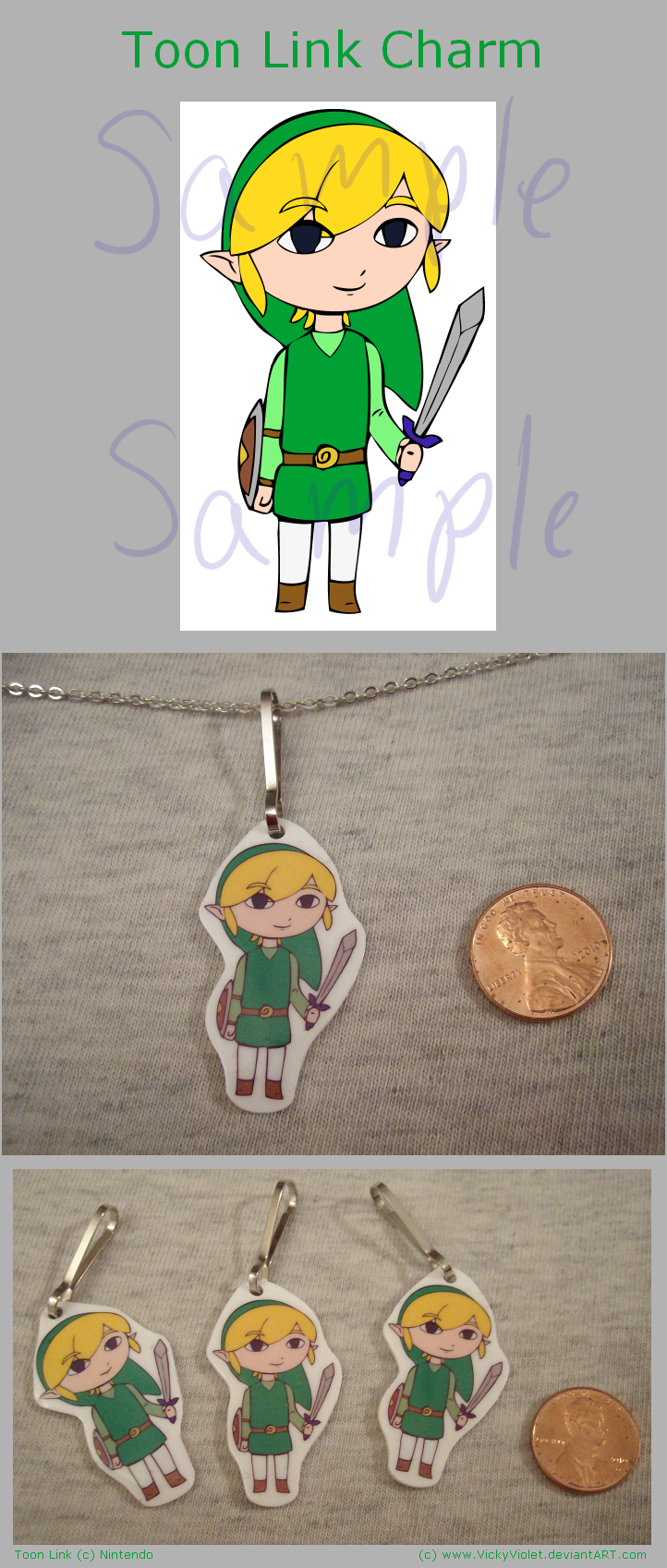 Watch

Click HERE for more Charms!

Official Charm FAQ

Note me to order. Charms are $3!

New design!

If you're going to Anime Iowa, look for me at

More designs later.

Crits would be luv'd!~
Toon Link (c) Nintendo

I MUST HAVE ONE OF THOSE!
THEY ARE SO CUTE! OMZ WHAT ARE THEY MADE OF!?!?!???!!!!!!!!!!!???????? HOW IN HYRULE DID U MAKE THOSE???//
I REALLY EWALLY REALLY REALLY REALLY WANT ONE!
CAN I HAVE ONE?????!!!!!!!!!!!
Reply

HAHAHAHAHA!! Thank you so much!

They're made out of shrinky dink paper!

You can send me a note to order via paypal, or you can order them from our Etsy. They're $2.

Reply

Oooh, I may have to get one of these at AI!

Reply

Link will like it!

Cuz for some reason Link isn't popular with the ladies, so to speak?
Reply

Reply