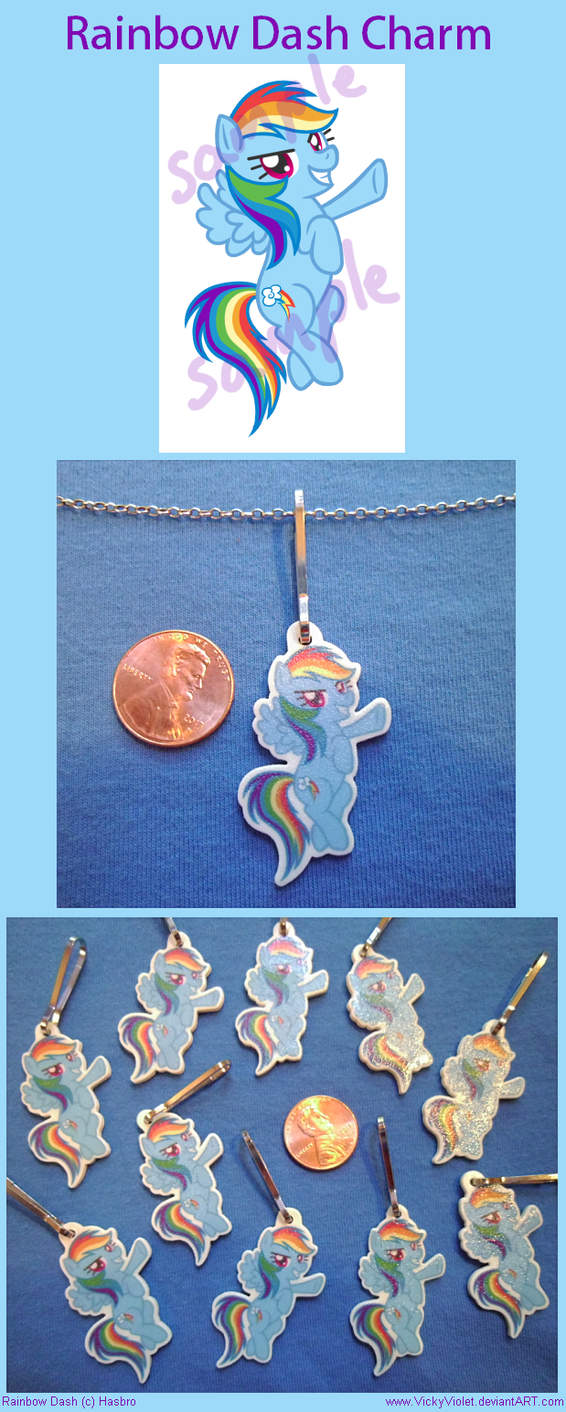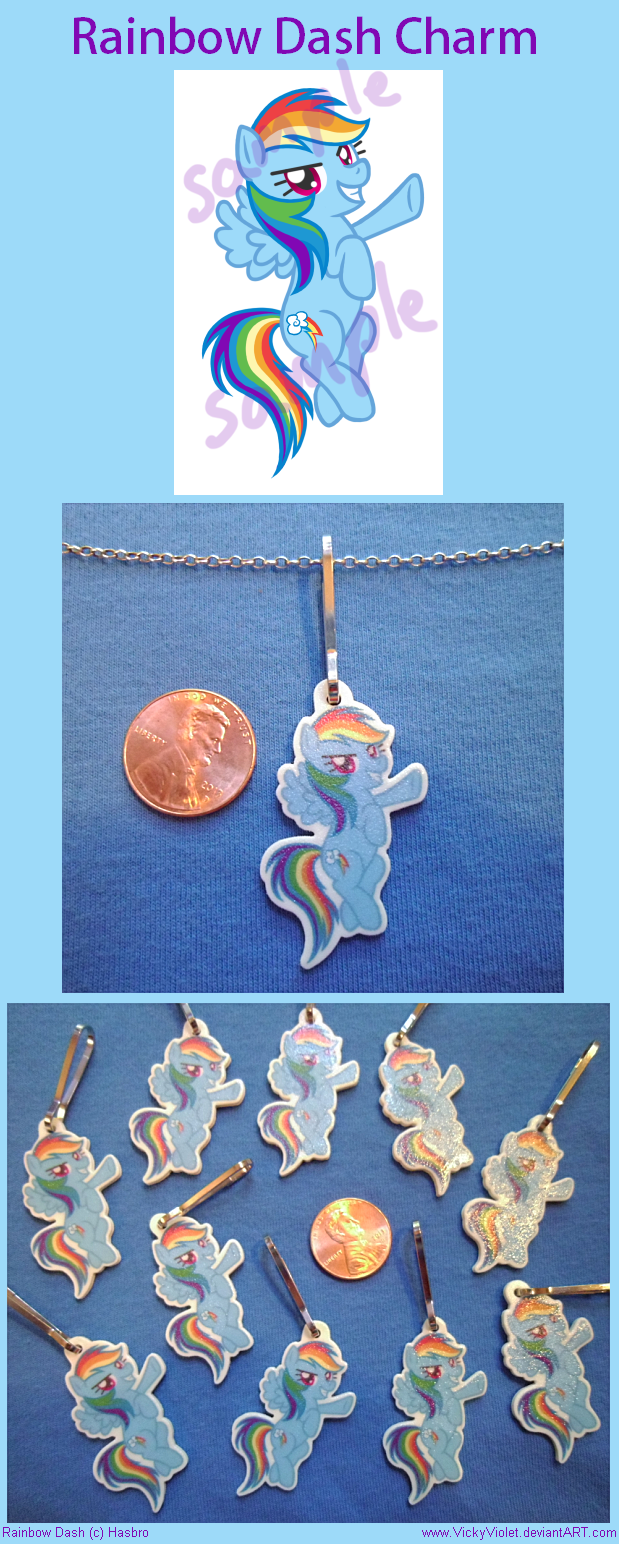 Watch

Click HERE for more Charms!

Official Charm FAQ

Note me to order. Charms are $3!

About TIME I get RD in on this party, amirite??

Part of me feels like my ponies won't sell well because Hot Topic already has what the bronies want... But my products are affordable, so maybe they will be worth it. I dunno. =3=
Oh well. Let's see how the convention goes!
I'm getting better at drawing ponies!

Rainbow Dash (c) Hasbro