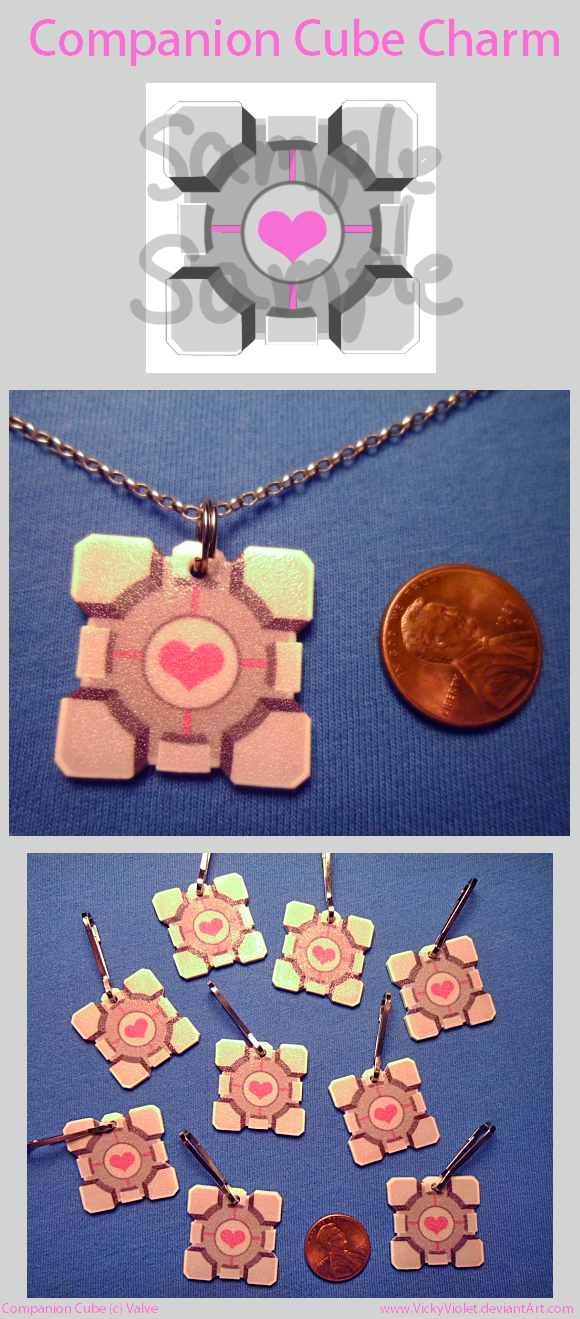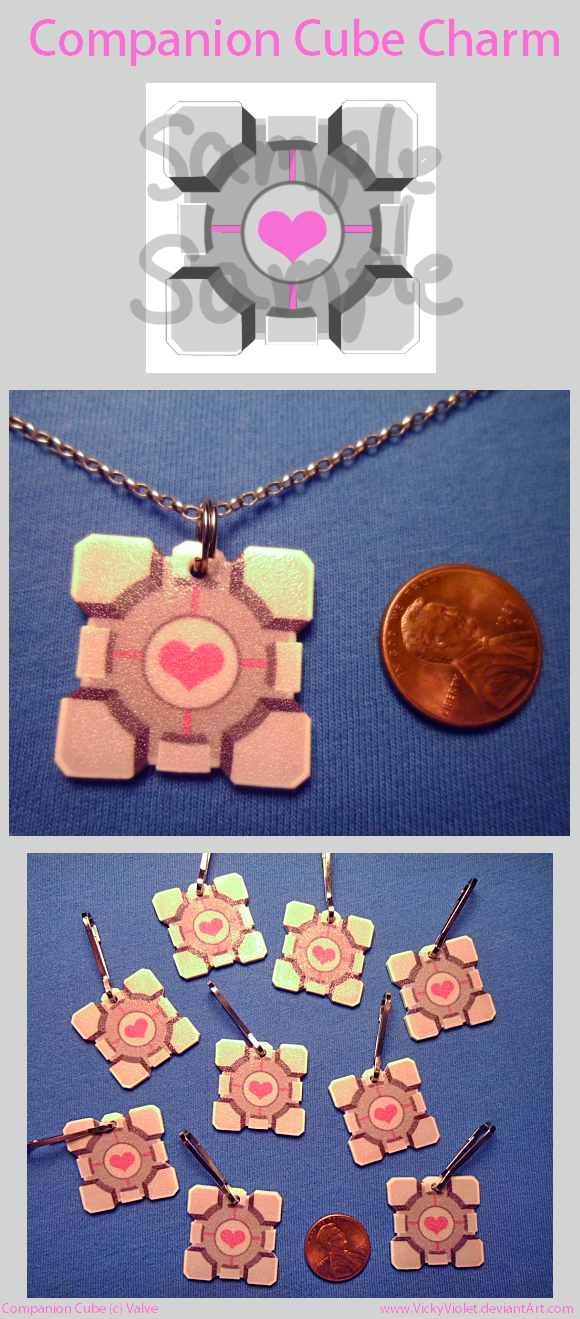 Watch

Click HERE for more Charms!

Official Charm FAQ

Note me to order. Charms are $3!

Used a loop for the closeup shot as opposed to the lanyard hook. (Which is totally free by request.) What do you think?
I love my weighted companion cube. It would never threaten to stab me.
It wants to be your companion.

Not in cruelty
Not in wrath
The Reaper came today
An angel visited
This gray path
And took the cube away
Portal (c) Valve