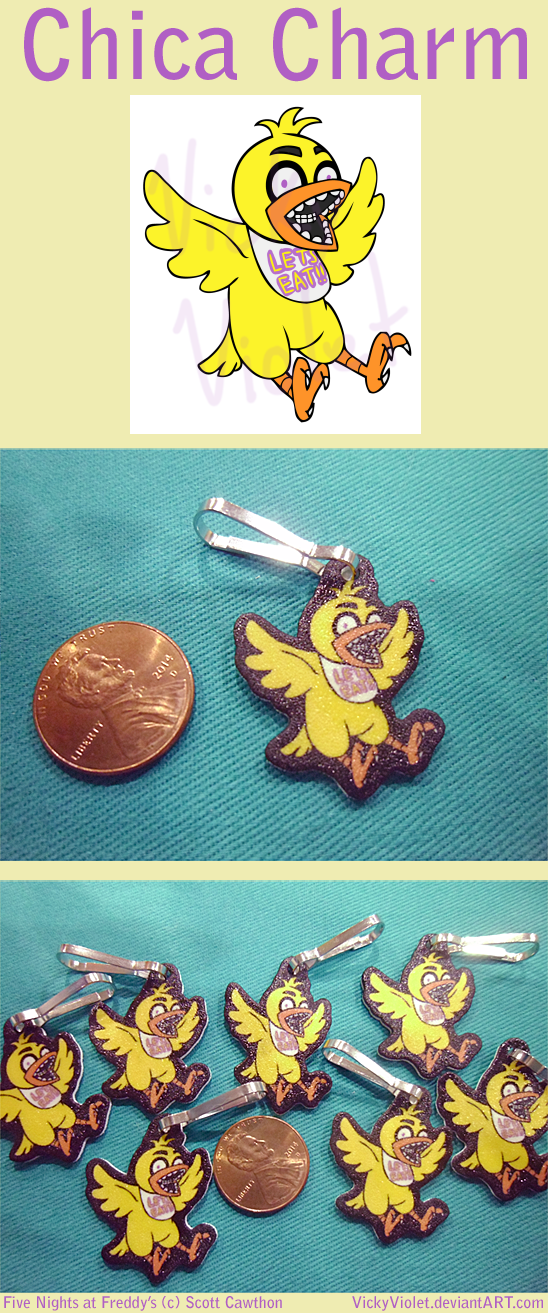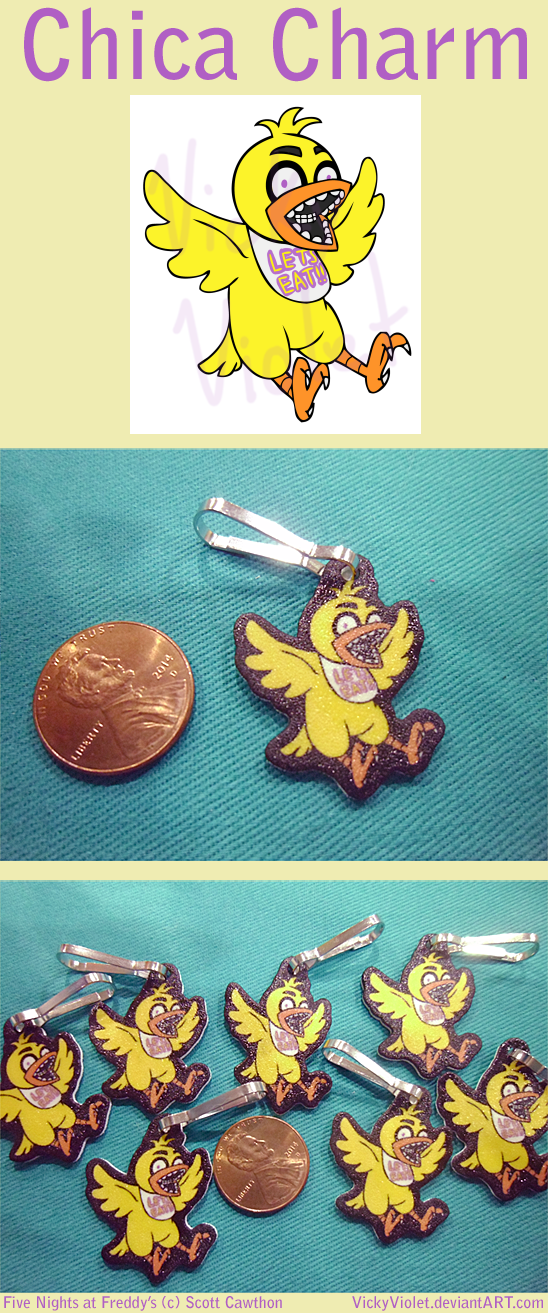 Watch

Click HERE for more Charms!

Official Charm FAQ

Note me to order.

My personal favorite animatronic of the bunch; Goddess Birb!
Five Nights At Freddy's (c) Scott Cawthon

Hi here, I love all your charms there done so cute and very detailed! I wondered after you do foxy will you do springtrap?
Reply

Haha, thanks! Foxy will be published soon, but one can always preorder.

I'm super sorry I cannot do Springtrap. (The wittle baby!) I must limit the quantity of my designs per fandom, so only the main four animatronics will be featured in my charm line. I hope you'll still enjoy the designs I have/will have in the future!
Reply