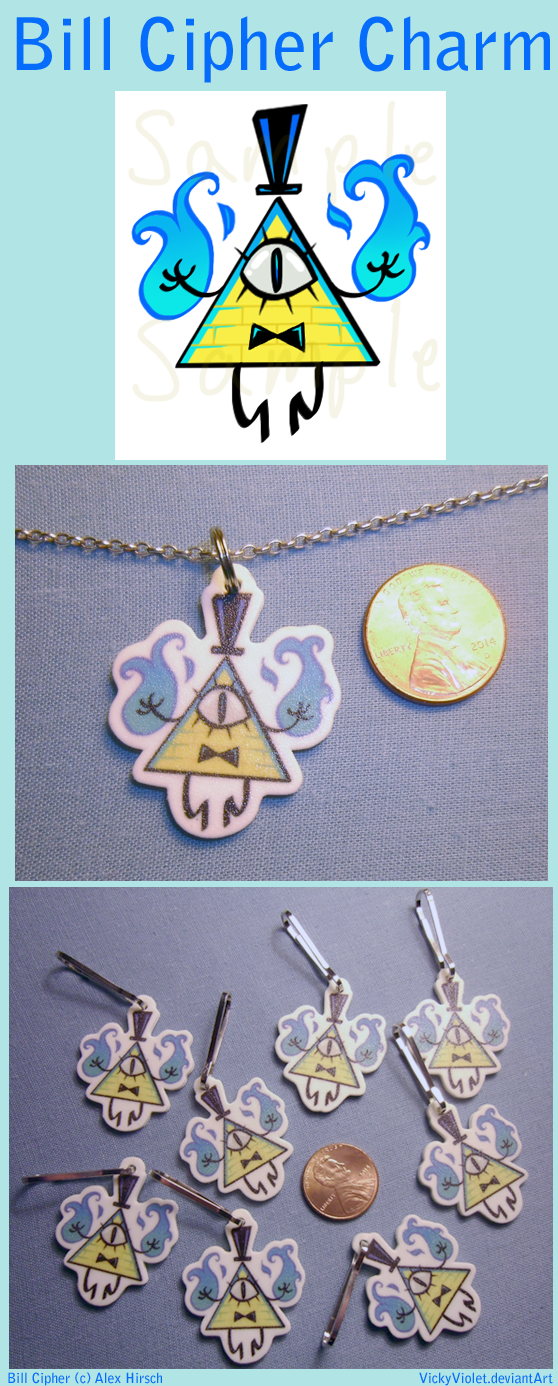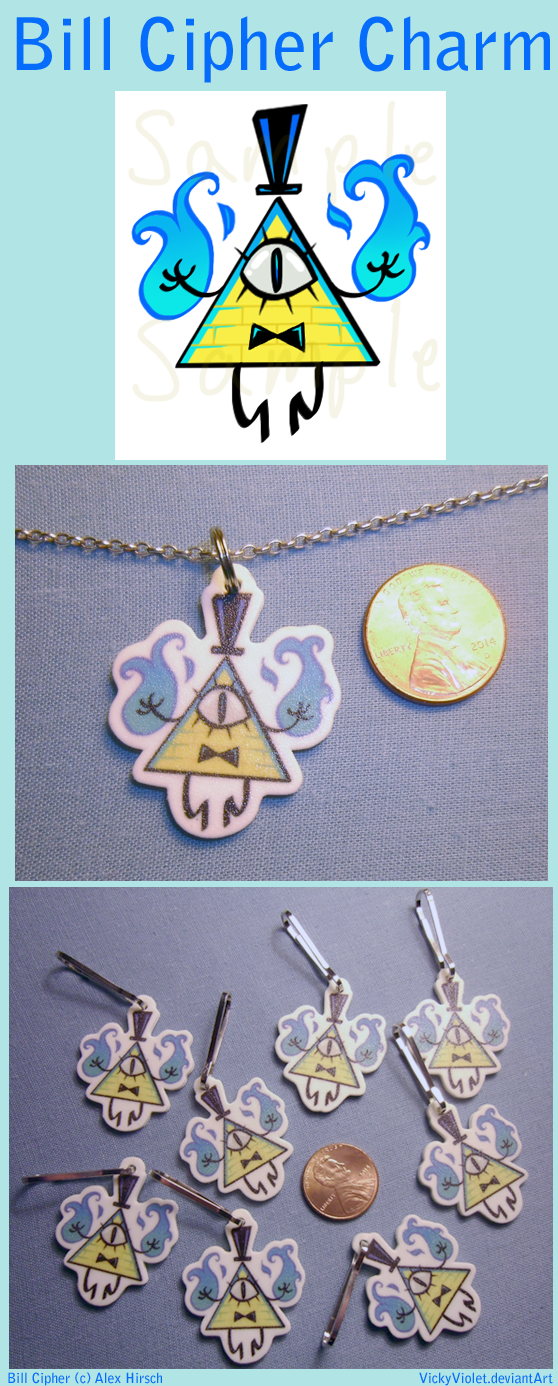 Watch

Click HERE for more Charms!

Official Charm FAQ

Note me to order. Charms are $3!

Here's the sexy illuminati dorito. This one is older than the twins. Took me till just now to upload it.
Hiatus till summerrrrrrrrrrrrrrrrrr.
Bill Cipher (c) Alex Hirsch

Show him everything by proxy
Reply

Reply

I love how you have this small army of adorable dream demons just floating around your house. These look so fabulous!
Reply

Yeah, they're a real nuisance. Trying to adopt them off.

Reply

What sort of payment method do you use paypal?
Reply

Yep! Paypal. You can get more of your questions answered here at the
Official Charm FAQ
or you may just send me a note

for details!
Reply

Reply

The fun part is, you technically could.

Reply

Awwww, your making me want to spend the rest of my Gravity Falls cosplay money on your charms and not the paint for my book
Reply

Reply

Reply

YEEEES!!!!

Just saying, that drawing of Bill in a box asking "adopt me?" I would tottaly take him in.

But a charm is just as good!
Reply

Hehe, I know the one!

But yeah, Bill, Mabel, Dipper, and lots of others are available for adoption. There's so manyyyyyyyyyy.
Reply

Yeeees!!!!

I can own a mini Bill!
...I just needs the monies .3.
Reply

They look nice! Next time please put Bill into "Made me Realize SECRETS"
Reply