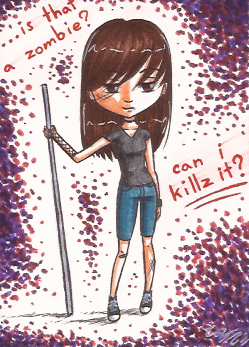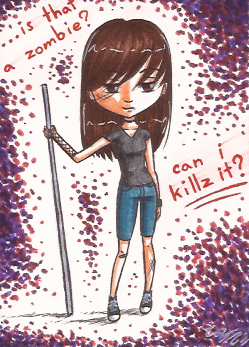 Watch

Art Card Gallery

more fanart
Birthday gift for

. Happy Birthday Kairi!!

She requested her OC Sabrina, a zombie hunter I suppose.

And in my Twig Chibi style, which was exciting for me, cause this is one of my favorite styles to draw.

Took a few creative liberties with it... Hope she likes it!
Crits if desired.
Made with 2.5x3.5 card stock, ball-point pen, white gel pen, and fibra color markers.
Sabrina (c)
~
KairiUchiha123
Twin Cards:
01:
vickyviolet.deviantart.com/art…
02:
fav.me/d34347d
03:
fav.me/d376t7s