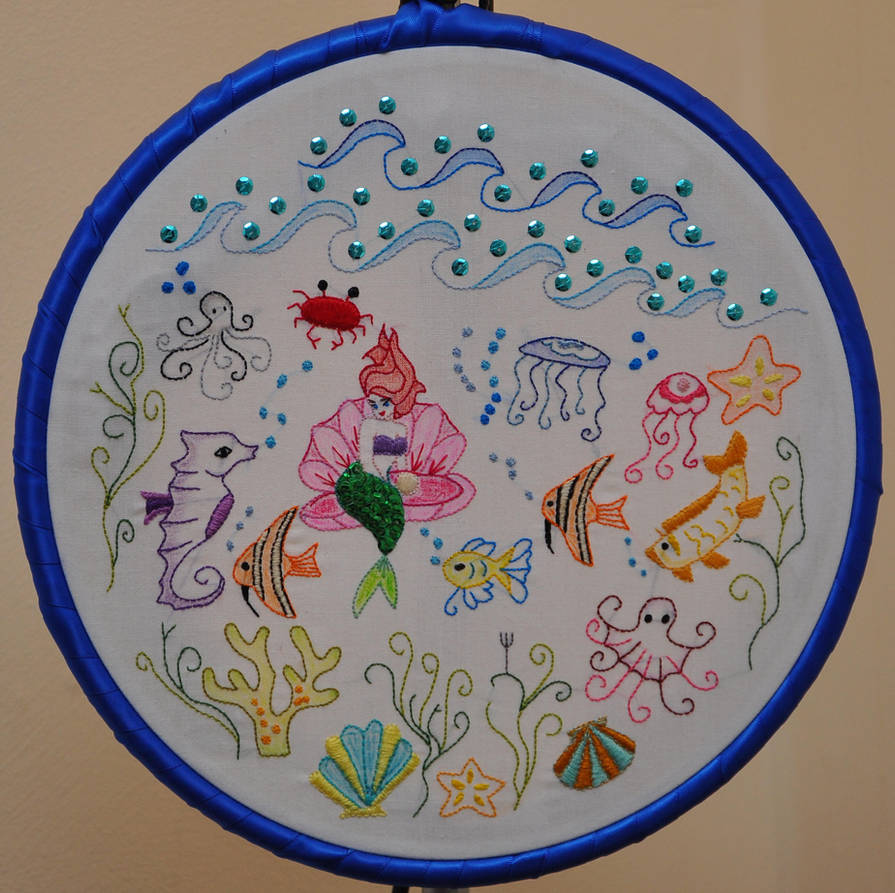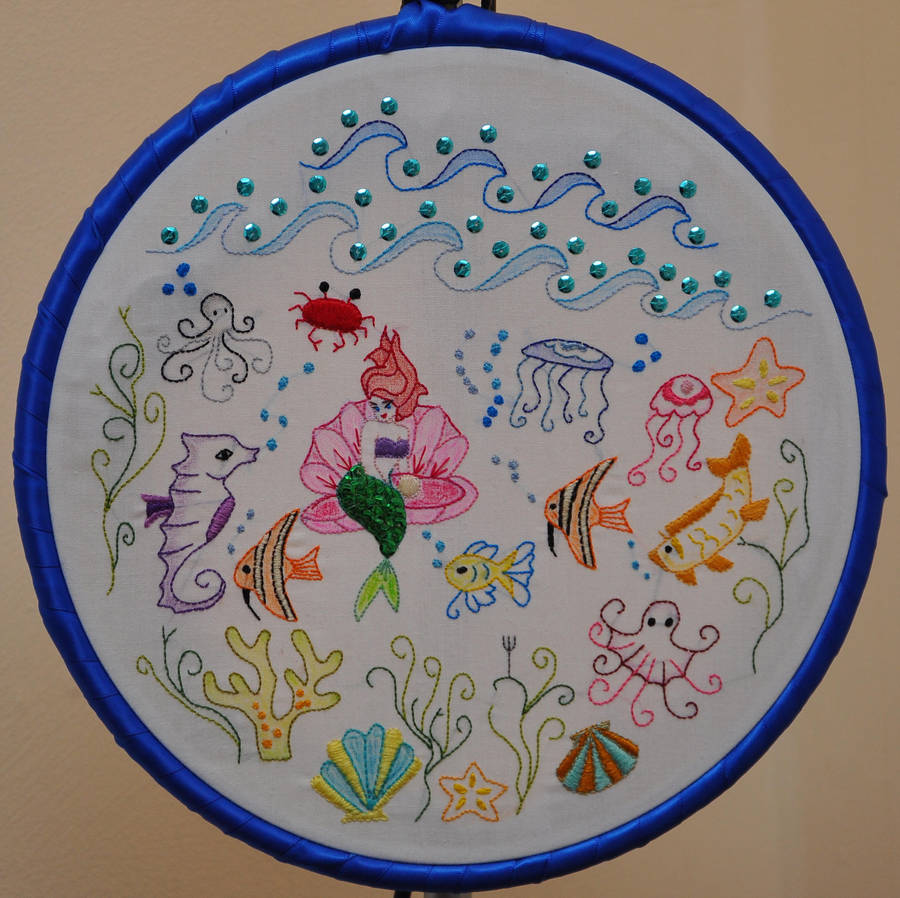 Watch
Little Mermaid themed hoop using back stitch, satin stitch and crayon tinting. Framed in a hoop which has been wrapped in ribbon. More info and pics here -
[link]
****************************************************************************************************
WEBSITE -
[link]
FACEBOOK -
[link]
BLOG -
[link]

Beautiful work!!!!!!! I have not seen something like this before!!


Reply

Reply

Crayon tinting is when you use wax crayons to shade in areas of fabric that you want to add colour to, instead of stitching everything. Is quite a handy and effective technique if you don't have the time, or want, to stitch everything

Is really easy to!
Reply

Reply

What a beautiful piece. It's so colourful. I love it.

Reply

Amazingly done!

Reply

Beautiful!!!!

Reply

That is absolutley amazing!
Reply