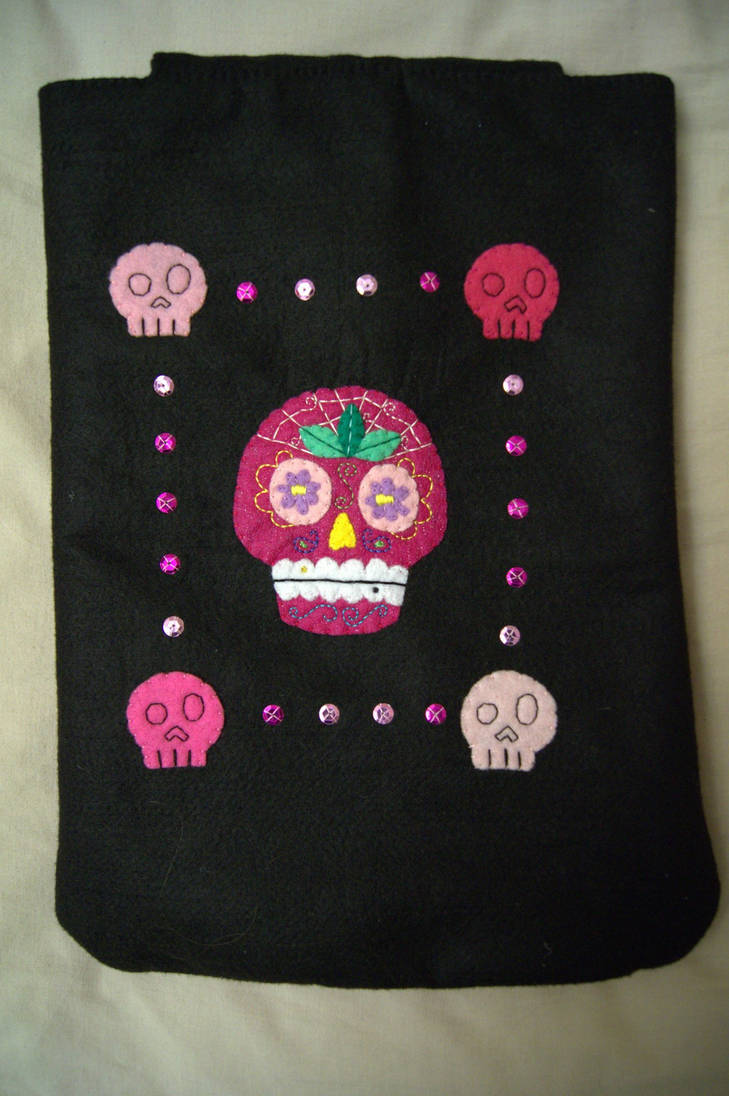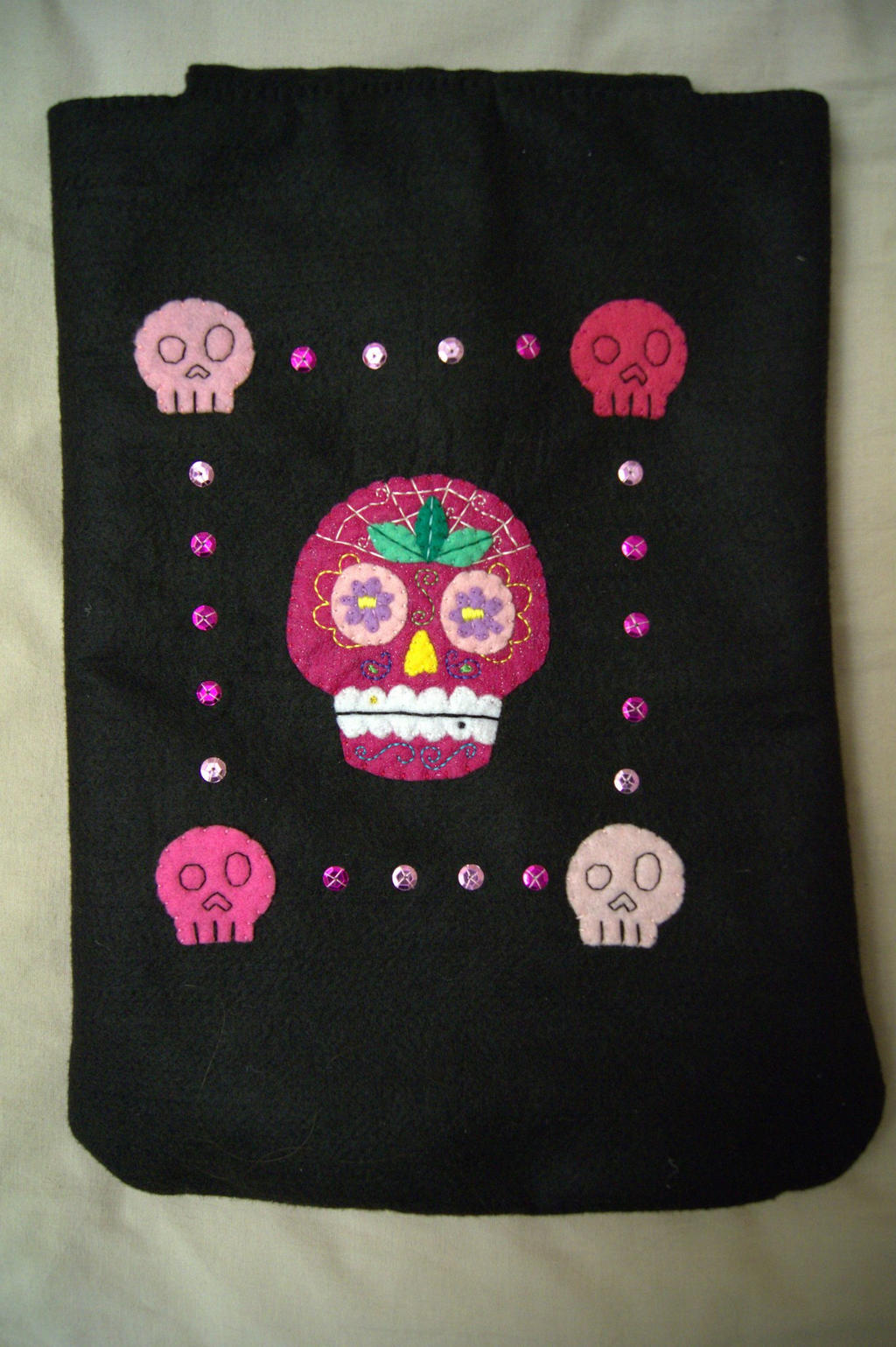 Watch
My first laptop case. (It's much bigger than it looks in the picture!!) This is the back of the case.

All made from felt and totally hand stitched, with sequin detail.

The skull designs are from the always awesome Urban Threads ! The pink felt for the big skull is actually glitter felt so is nice and sparkly in real life.

The cast is made of 6 layers of felt, and also has a large felt pocket inside for stashing cables and such.