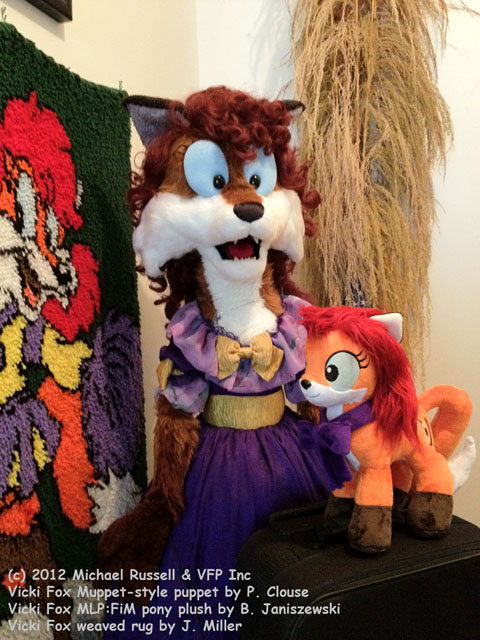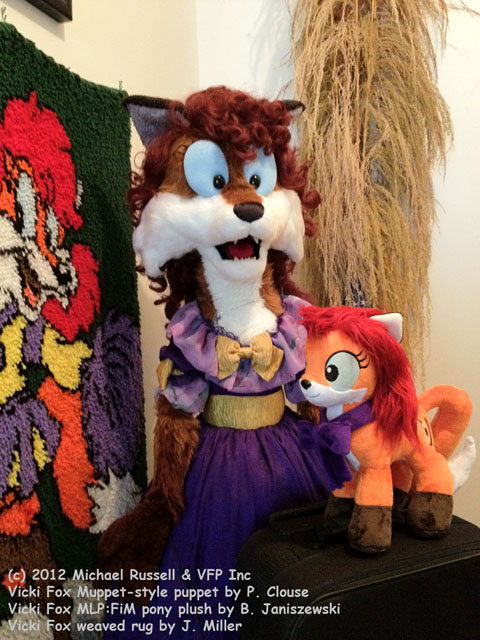 Watch
The many forms of Vicki Fox.
Newest addition is a version of Vicki Fox made in the "My Little Pony: Friendship is Magic" pony style. Her cutie mark is a banjo. I thank the fabric artist for using faux fur for Vicki's hair instead of using the "pillow" design many pony plush makers tend to use.
The pony plush was made by

(
[link]
).
The Muppet-style puppet was made by Pam Clouse about 13 years ago. Mrs Clouse also made the Southern Belle costume for Vicki.
The weaved rug was made by Mrs Miller about 15 years ago.
Vicki Fox is a trademark of Vicki Fox Productions Inc.