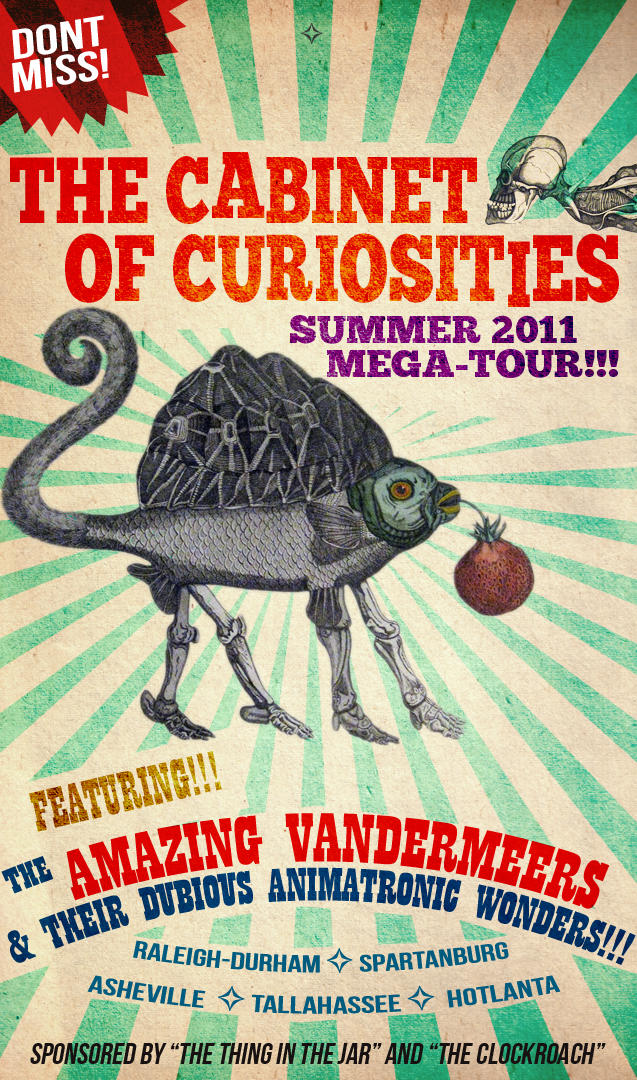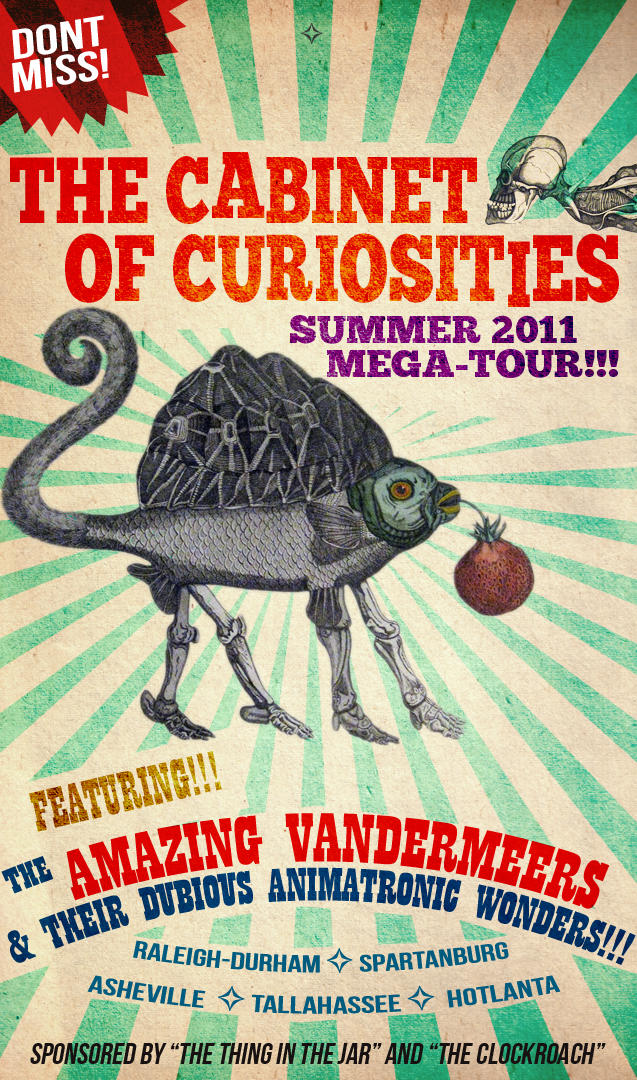 Watch
Jeff VanderMeer asked me to quickly make a tour poster for his wife and his mini-tour in Florida to promote their new anthology, 'Cabinet of Curiosities', a massive tome of stories, art and writing by some of the worlds best speculative writers and artists.
[link]
if you're interested in showing up.
EDIT: One thing I forgot to mention, but to clarify, I didn't create the creatures, I was just asked to used them in the poster; all other elements I did, but I had literally a half-hour or less to put it together.

Oh what an adorably creative creature! and also really cool! haha, I love this little dude!
Reply

I actually can't take credit for them, they were previously made by another artist and I was asked to use them in the poster; but yes, they are pretty awesome.
Reply

ugh im a sucker for sun bursts...very nice flyer man!
Reply