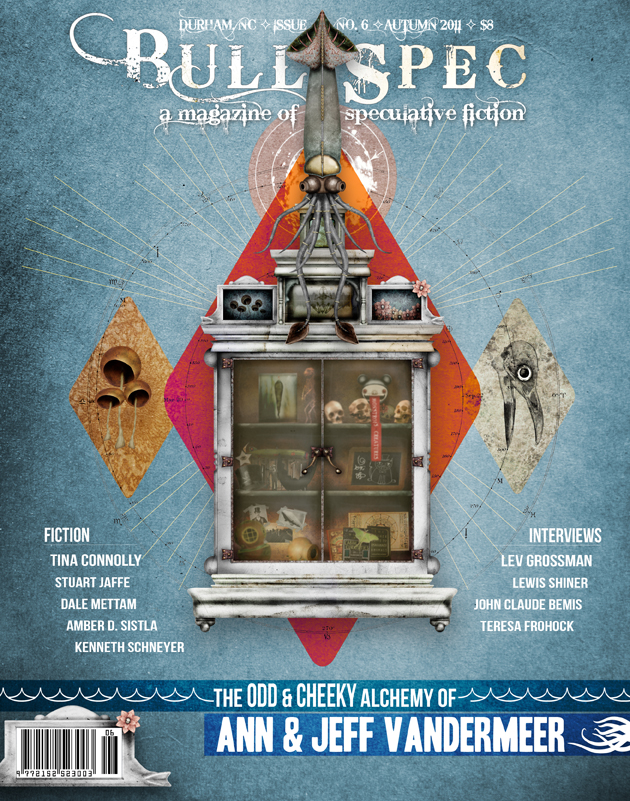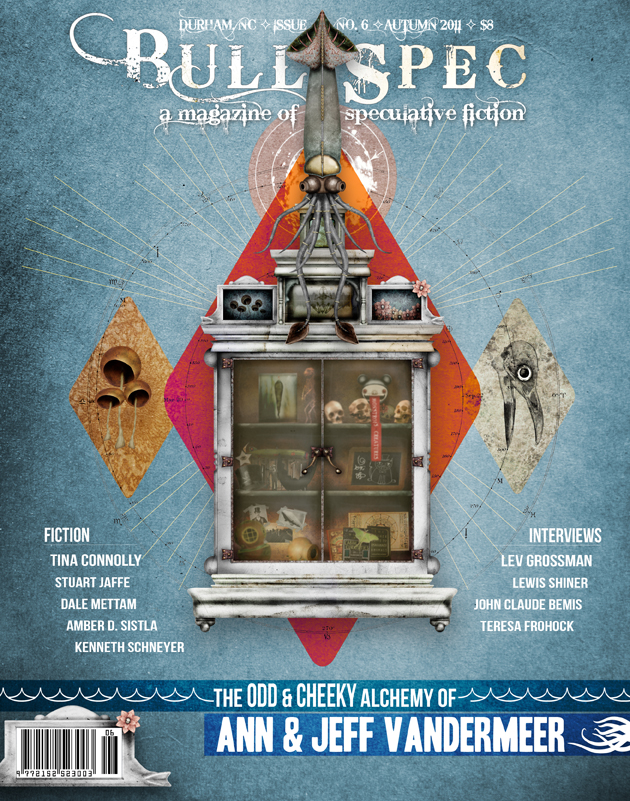 Watch
Cover art and layout I did for the 6th issue of BullSpec magazine, featuring Ann and Jeff VanderMeer.

Yeah, Bleeding Cowboy is a bit overused in some areas... I had actually never seen the font until i posted about hating Papyrus, and someone mentioned this font as overused by the goth community, but it's the logo they made, so I just incorporated the art with it.

I have some ideas to give the owner about personalizing it to make it stand on it's own, but if it's his personal preference to use it, I don't think it's a bad thing.
Reply

Great work man! Looks righteous...i love everything but the title typeface...just personal preference though...I see it everywhere around town outside bars xp

Reply