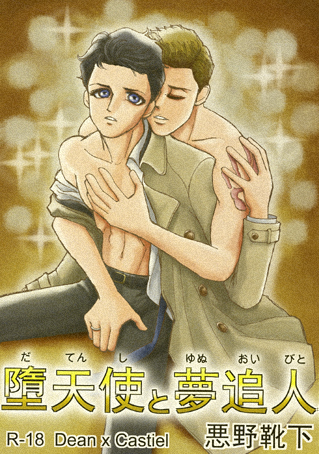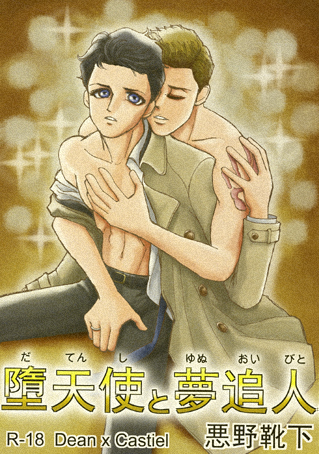 Watch
a pinch hit for an LJ exchange, my prompt was "TFW in Japan", the rest of the entry can be found
here

It's absolutely adorable, yet ... disturbing, in a way.
In a good way, of course <3
Reply

hahaha, thank you very much! Glad you like it!

(disturbing is good, at least in my book, lol!)
Reply

SO MUCH LOVE FOR THIS. I wish it was real so I could buy it. I WOULD TOTALLY BUY IT!

Reply

Thank you very much! glad you like it! and I'd totally buy D/C doujin too! if only they exist!
Reply

I was thinking about this when I read about =
brilcrist
's journal about buying Japanese D/C doujinshi.
From what I understand, D/C is pretty obscure there compared to Wincest. Although to be completely honest, I enjoyed this doujinshi cover of yours more than I did the real Japanese D/C doujinshi that I saw.

Reply