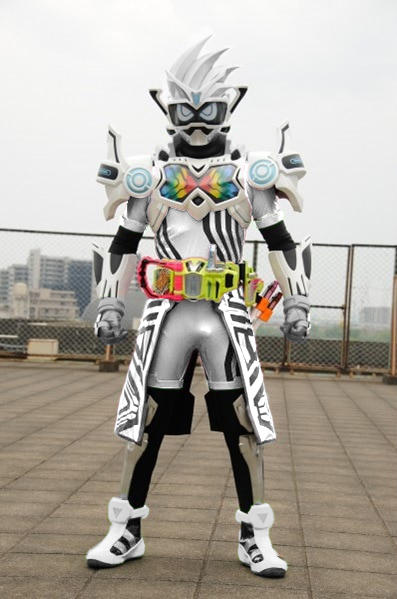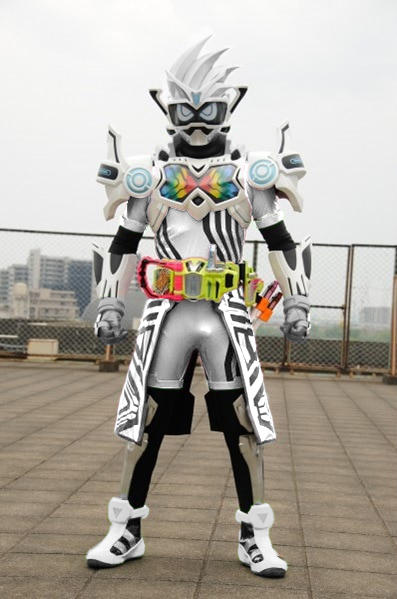 The conflicting colours really bothered me with this form so I wish it looked like this.

I wish it looked like this. While the original look is fine as it is, I would've preferred colors that better matched the armor.
Excellent idea.
Reply

Chronos has some competition
Reply

(Gashat Press Sound)
Mighty Creator VRX!
(Gashat insert into game Driver)
(Pulls Level Up Lever)
Gachan! Level Up! (heavy metal music) Tenchi Souzou no Chikara! (Get Make!) Mirai no Gamer! Mighty Creator.. V-R-X~!
"
Reply

If only! This could have been an easy top contender for best power up, had they went with a solid color scheme. Great job on the redesign
Reply

That looks ten times better than the original. The all-white colours make him look like an angel.
Reply

Thanks

Reply

I wish you threw some of the blue from the lining on the shoulders onto the lines of the coat and the hair.
Reply

I guess it would be something to consider if Ex-Aid had hints of blue in his hair like how Cronus has hints of green in his black hair.
Reply

That's not a bad idea, a V2 may be incoming. Keep your eyes peeled.

Reply

Silver... I love this one. Despite we never got a silver colored Rider in the series, and probably in the teamup with Build in '18, we just hope for one.
Reply

Actually, Drive Type High Speed is a silver recolor of Drive Type Speed. Also, the Build team-up is actually in December of this year, or at least according to Kamen Rider Wiki.
Reply