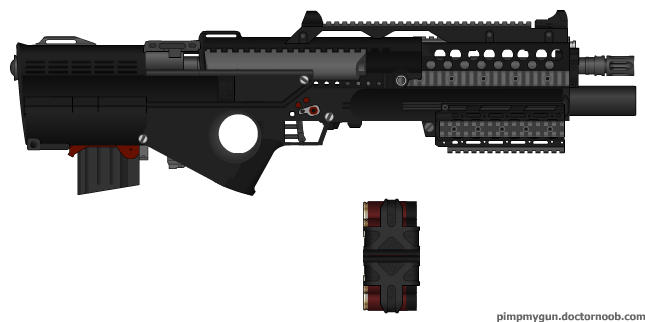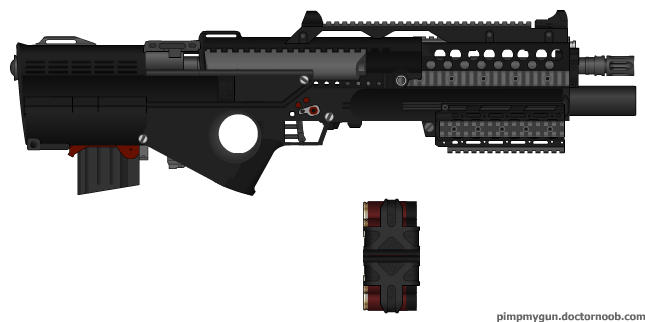 Specially designed for mid to close range combat scenarios, In particular urban combat.
Features a large magazine, holding 40 rounds of 5.56MM ammunition, and a built in pump action combat shotgun.
Inspired by the original StA assault rifle of Killzone
and made here-
[link]

Reply

Nice one! You are getting better. However, most of your weapons still lack stuff like ejection ports and so on. Just add those, and your weapons gain a lot more plausibility.
Reply

Its a thing I have in everything I do, I always forget something. WhenI did this one, the positioning I had wouldnt allow me to place an ejection port in a position that made any sense at all. I thought perhaps it was possible to have the cartridges eject from behind the grip, but I dunno how it would work
Reply

Reply

Love masterkeys aye haha, kinda silly if they have an Assault rifle on top of them, but maaan they look awesome haha
Reply

eh I don't think they look any sillier than a nube tube.
Reply