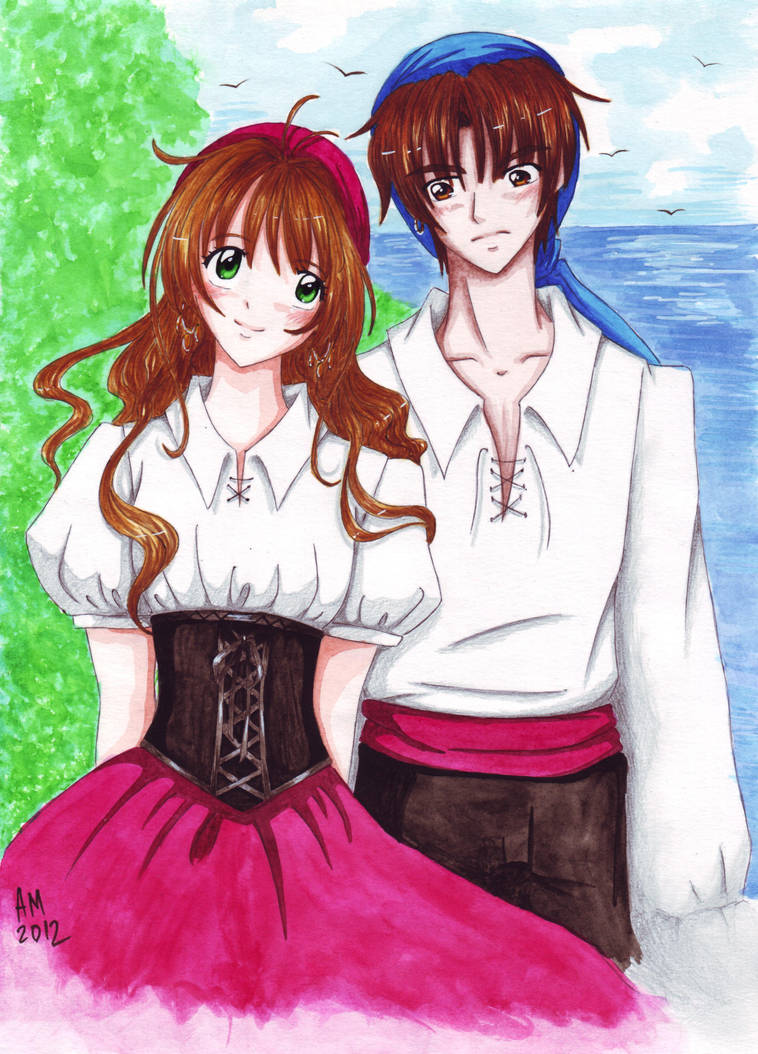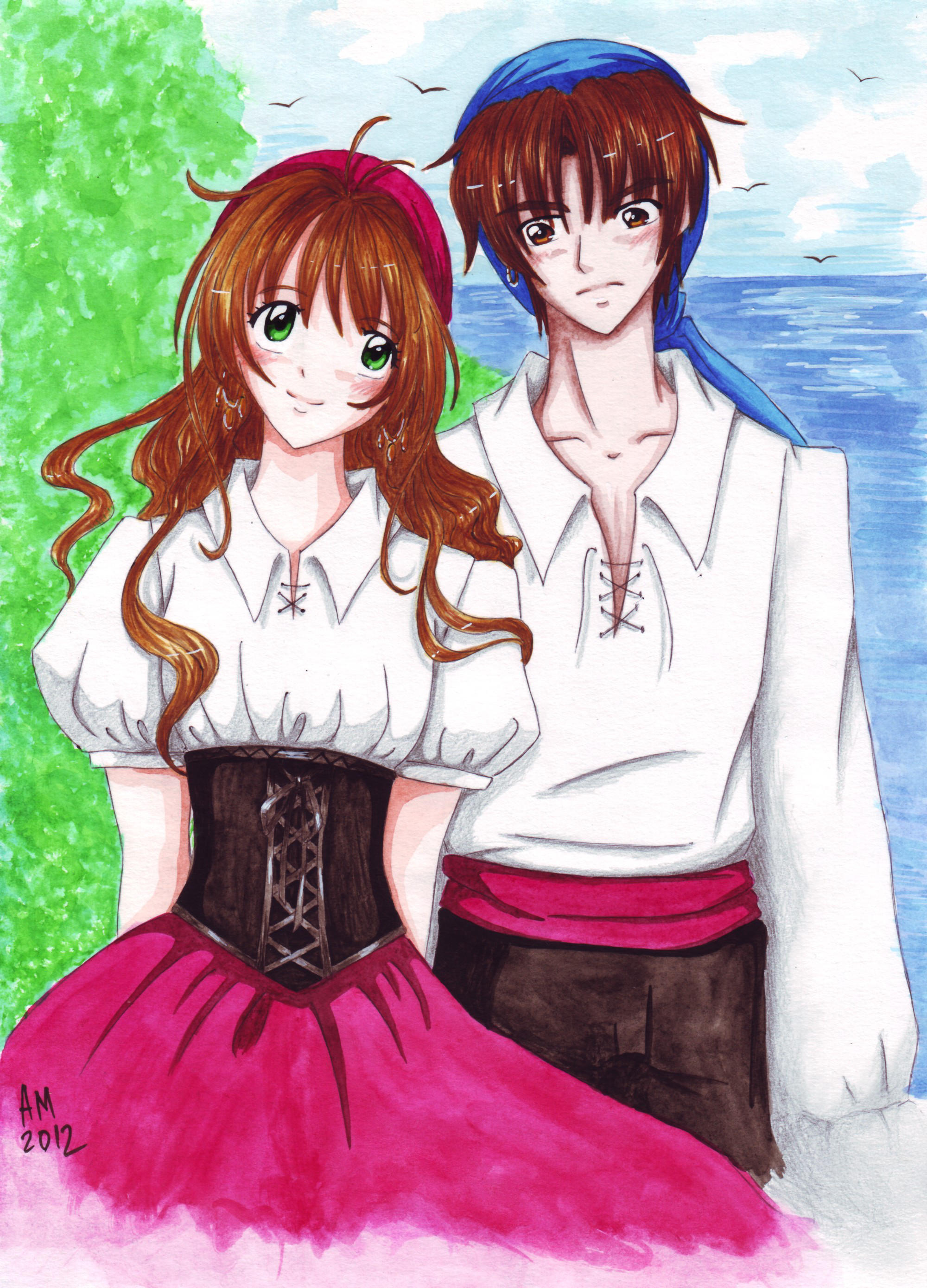 Watch
Card Captor Sakura series
Kinomoto Sakura

Li Shaoran
I draw this picture after

's story about

's fanfic "New Trials"
[link]
. I don't read it yet, but it's interesting for me, and I asked

to help me and choose some outfits to draw. So we choose this two - gypsy Sakura and pirate Shaoran. I really like this idea and I decided to draw this. But I changed some details in their outfits.
Hope you like it!

And I think that this is trial drawing.

If you have any ideas you can advice me some of this! It'll be great because I want to draw some more! *o*
And it seems me that it is photo for Tomoyo-chan. Because she like this two so much!.

~


, thank you very much for inspiration!

__________________________
Tool - watercolors