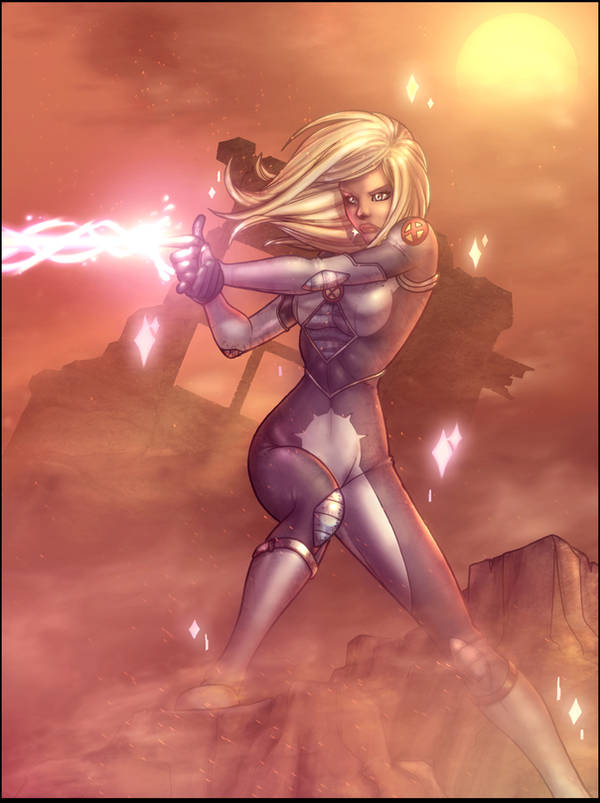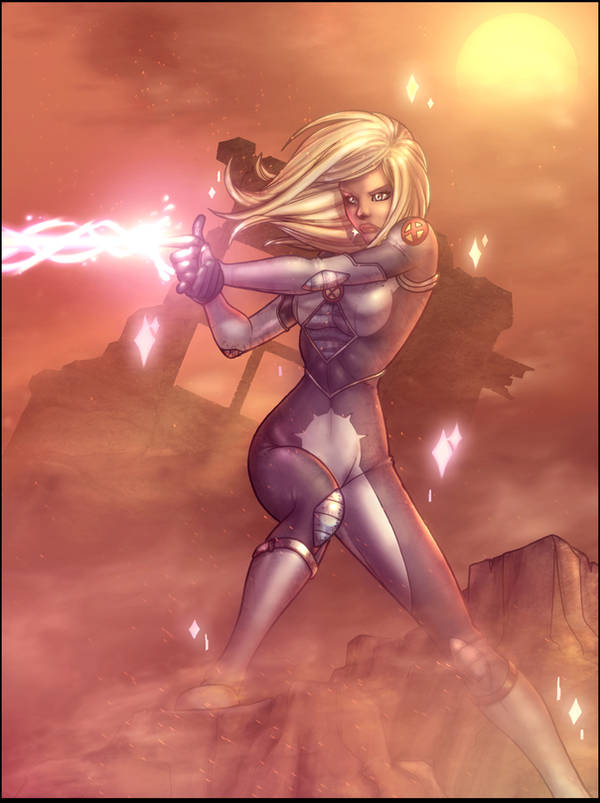 Watch
&
Original Lines - [link]
By Jamie Faye - *
windriderx23
Color - David Delanty - `vest
Come on. You think I'd pass up
these
lines? Ha!
I remember when doing a commission work for ~
lyteside
, he came up with a great suggestion of a soft back-lit scene. He provided me with references, and his pre-color input was invaluable to getting the perfect effect. It's amazing to me that after all that time, I haven't attempted that effect again. I've done "autumn reds" many times before, but a dusty backlit effect? Surprisingly, not once.
I owe it to ~
lyteside
to take his successful idea and implement it again.
This is also my happy Valentine's Day present to Jamie. Err...if two dudes are, uhh, allowed to do such a thing. Here's for all the great collabs we make together.
Photoshop CS2
Wacom Tablet
CGTextures
Comments appreciated. Criticism honored.
DAZZLER - (c) MARVEL COMICS