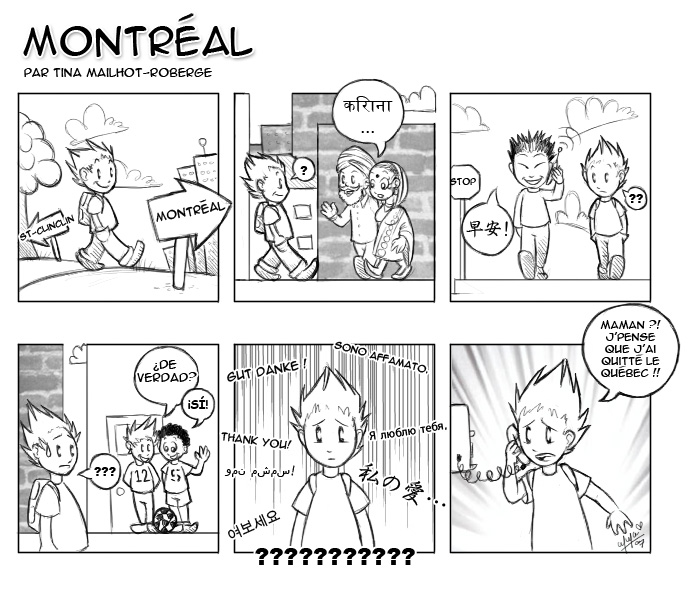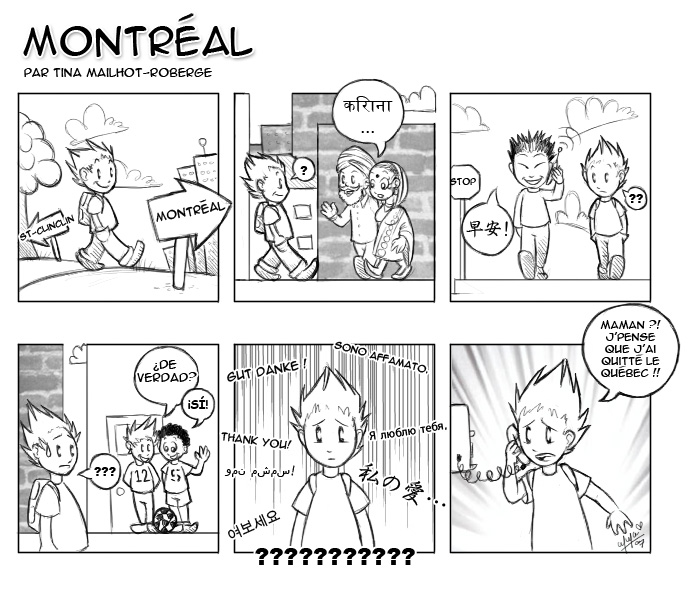 Watch
I normally put my comics in the Scraps but I like this one a lot...
It's a comic for the Student Journal (TDU) in my college and the theme this month was "Montreal and its culture".
~ ~ ~
Explanation for English speaking people:
I illustrated this little guy coming from the country side. ("St-Clinclin": most of the villages start with "saint" followed by any name, so "clinclin" is a generic name, a joke really. "St-Clinclin" means "any village".)
He arrives in Montreal and discovers tons of other languages... except his!
(The fact is that only 30% of the residents of Montreal are there since more than 3 generations. It results in the end in a population composed at 70% immigrants or sons of immigrants.)
In the last panel, he calls his mom and say "Mom! I think I left Quebec (the state)!!"
~ ~ ~
I was inspired by www.sinfest.net
Well, hope you like

Leave a little comment if you want ! They're always appreciated !
~ Photoshop CS2