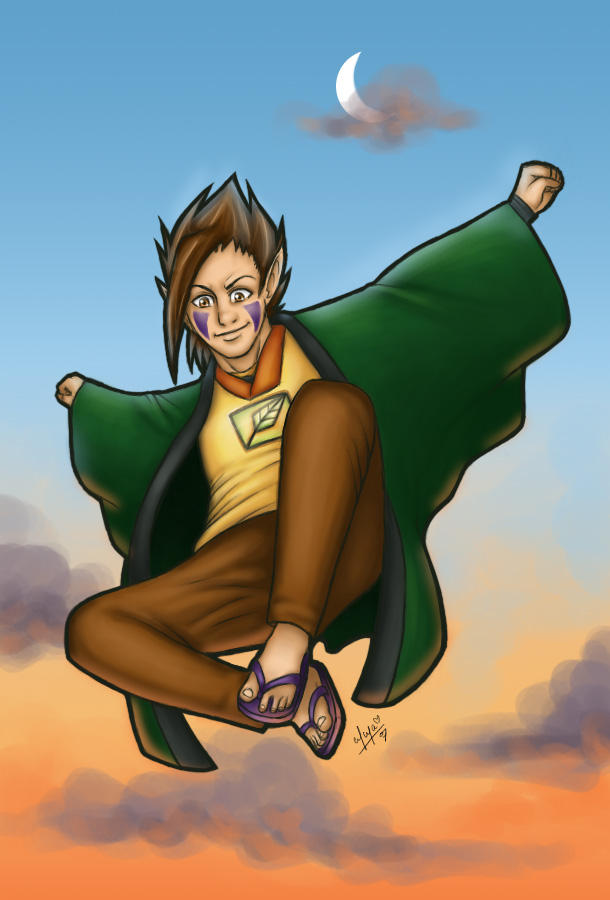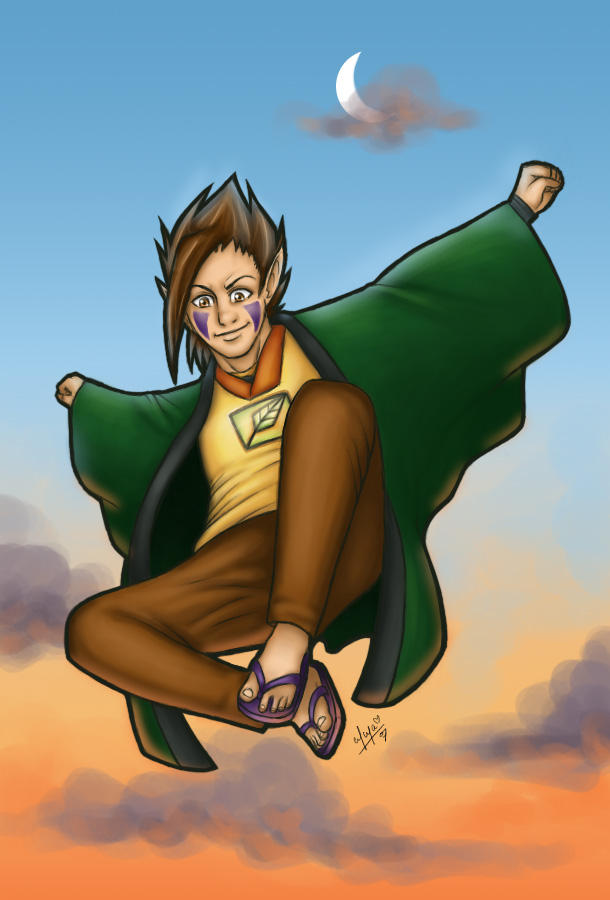 Watch
Dotonko (my OC), in a DYNAMIC position !!

He's jumping. In the sky.
I had fun on this one. For the ones who'd be interested in seeing the creation step by step, here you go:
[link]
I could have put more energy on the background but... oh well, I felt lazy. Next time, next time... It makes him look static though... hmm. *is thoughtful*
EDIT: I added the background colors on his clothes and hair. I forgot to do that yesterday - meh.
~ Photoshop CS2

Awesome action there! The sunrise/sunset make him stand out even more. Having appropriate action lines around him will make this action even more dynamic!
Reply

Wow thanks !

One of my old problems where that my characters were always static.

Thanks for commenting !
Reply

awesome i love the pose and great colouring job
Reply

Ah, you changed his hair to brown?(Swears she can remember it being red)

Nice pose!
Reply

Nooo this is Dotonko

Katonko is the one with red hair

Thanks

Reply

Peter Pan?

Reply

Where to fly, where to land. Dotonko will never know.
I think. Whatever the case, that's one heavy cloak he has there, and the colors are sooooooooooft.

Makes me feel like jumping too. D:
Reply

i really fancy the bg alot. reminds me of sunest s in langkawi, and anything that can do that is most welcomed. That is such a hard pose to nail down, but it's done so well and the colouring is so fluid. awesome <3
Reply