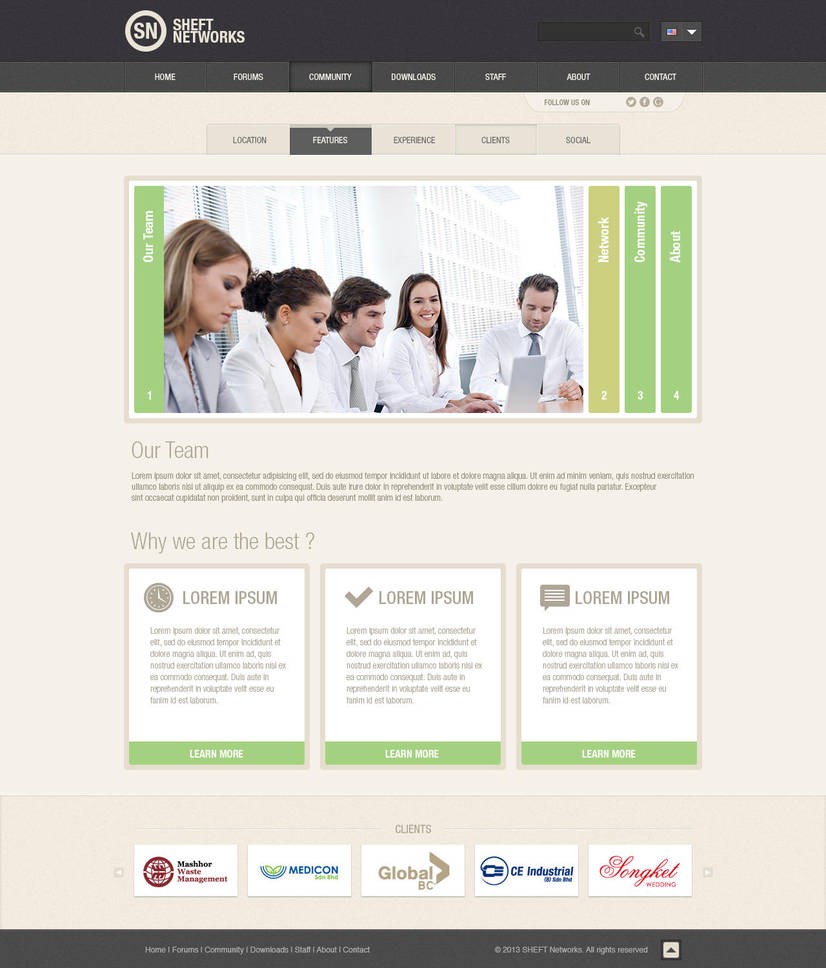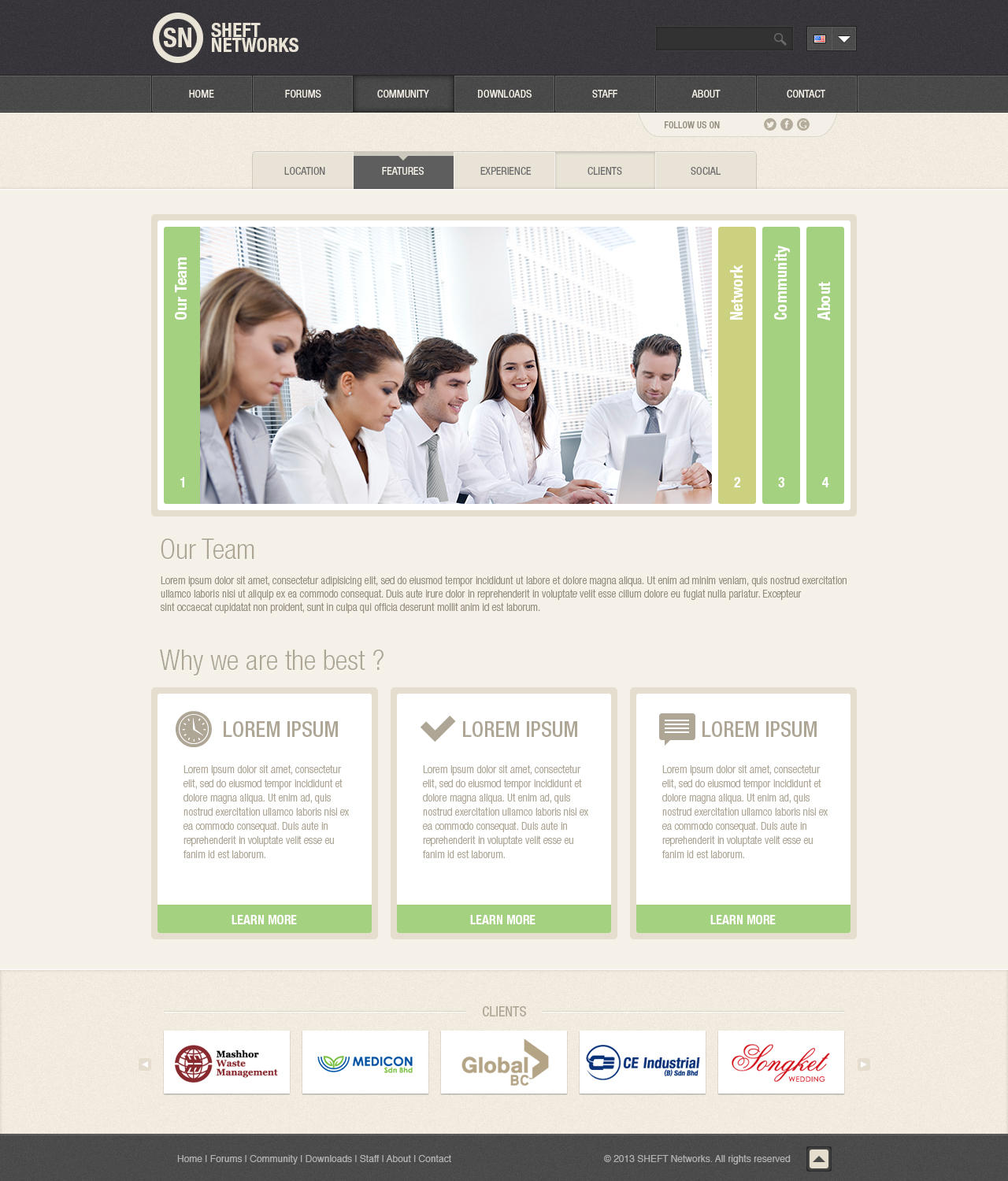 Watch
"SHEFT Networks" Template - 07.07.2013
Design status: Available
Are you interested in this design ? I can help you to adjust it, to every need of yours.
If you find my work lovely or somehow charming and admirable,
then make sure to watch, like, and follow me at -
Twitter
Facebook
Graphicriver
Dribbble
Behance

Reply

whats the price 4 this template?
Reply

thats what i call a "good" flat design... its always about the color palette and typeface...
Reply

This style looks very clean and professional (: Great job. Maybe you could make arrows at the bottom more visible, at first I didn't realized that it was a slideshow o something similar. I mean the part with Clients logos.
Reply

Ohh, thank's for the kind comment Steph.

Yeah, i was pretty unsure about those arrow's too, will fix them.
Cheer's !
Reply