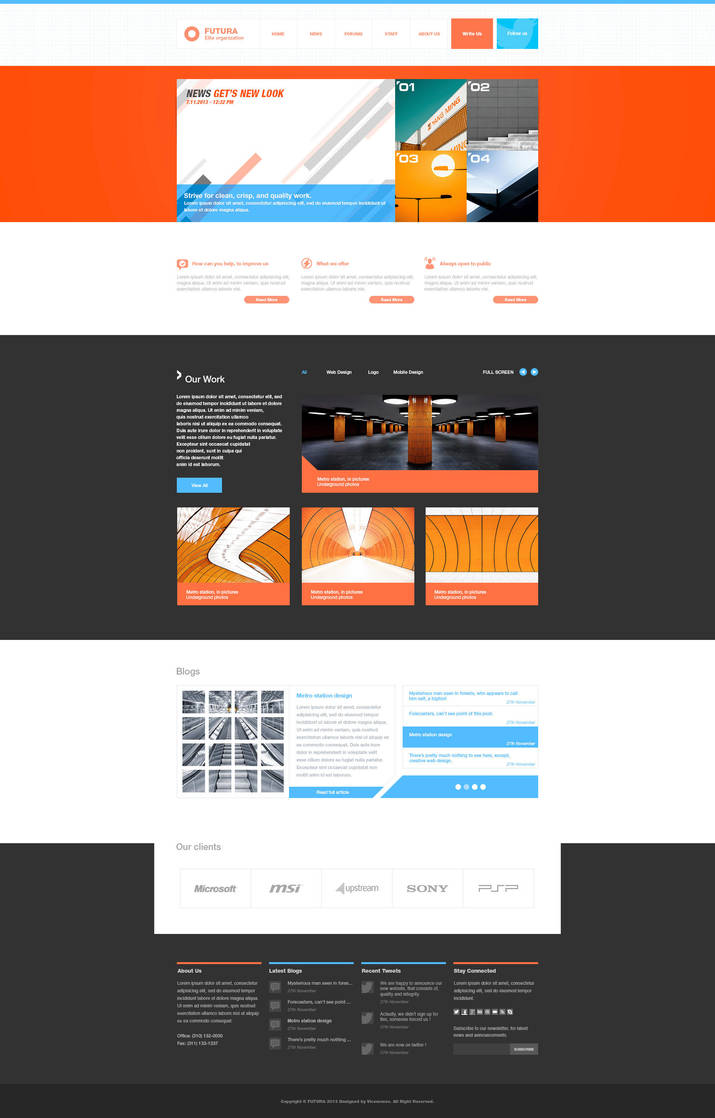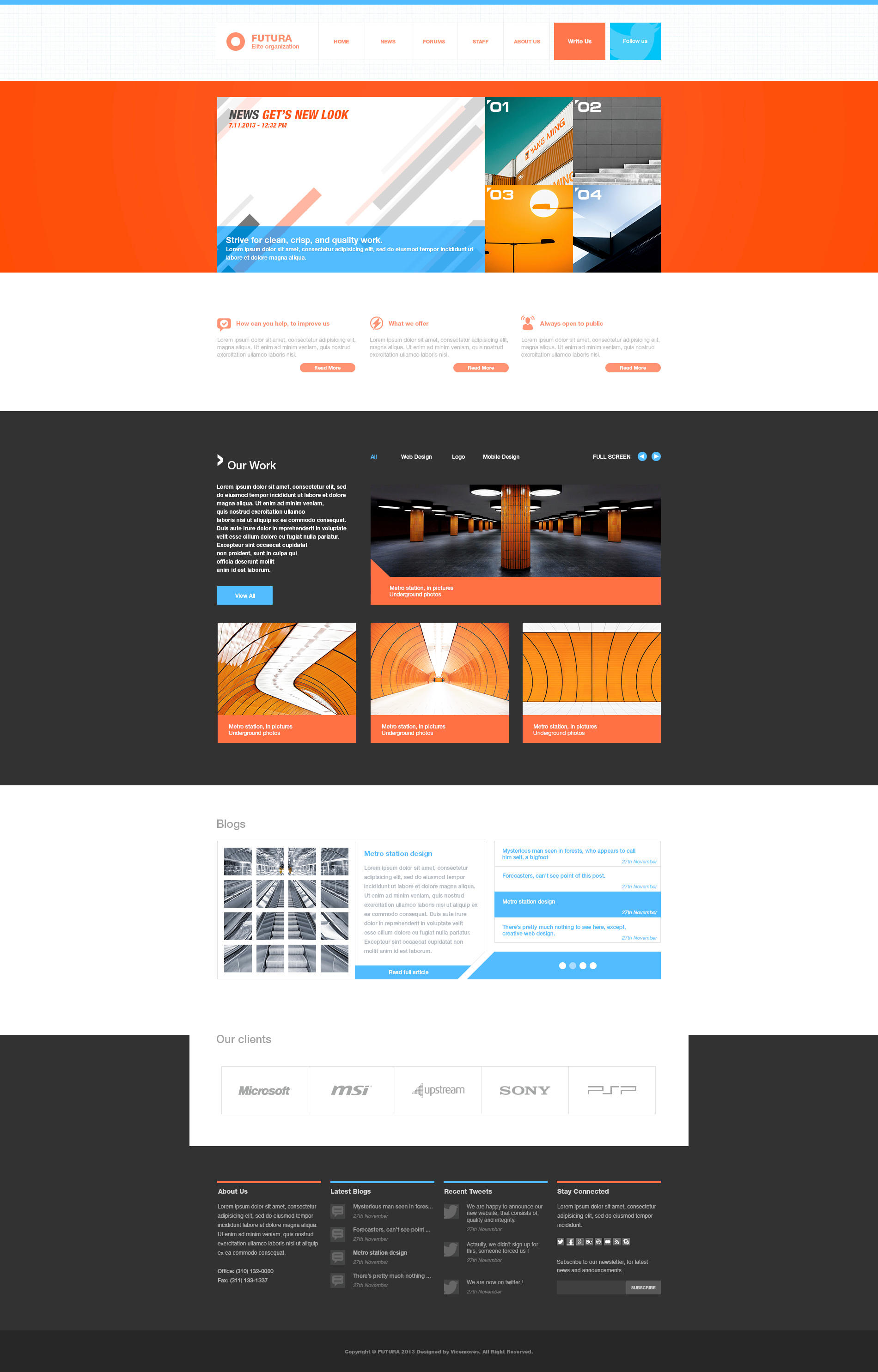 "FUTURA" Multipurpose web template - 26.11.2013
A web template i found really appealing to add on deviantart, hope you will love it guy's.
Don't forget to comment and watch me, for future deviations.

P.S I would really respect some critic !
Design status: Available for sale
Are you interested in this design ? message me here or via skype - vicemoves
or email vicemoves@gmail.com

Nice template and great matching colors!
Reply

Reply

Great work! Colors are amazing. Keep it up!
Reply

Normāli,bet kautkas ir par daudz!
Reply

Grūti pateikt vai par daudz, bet kaut ko jau var palabot, varbūt tuvākajās dienās augšuplādēšu nedaudz palabotu versiju.
Reply

Hey, really nice Design! Wanted to tell you I made a Design too, inspired by yours.
You can find it in my gallery.
Keep up the good work

Reply

Thank's !
Just checked, great work, keep it up !
Don't forget to follow me for more inspiration !

Reply

round corners around "Our clients" are unexpected

Reply