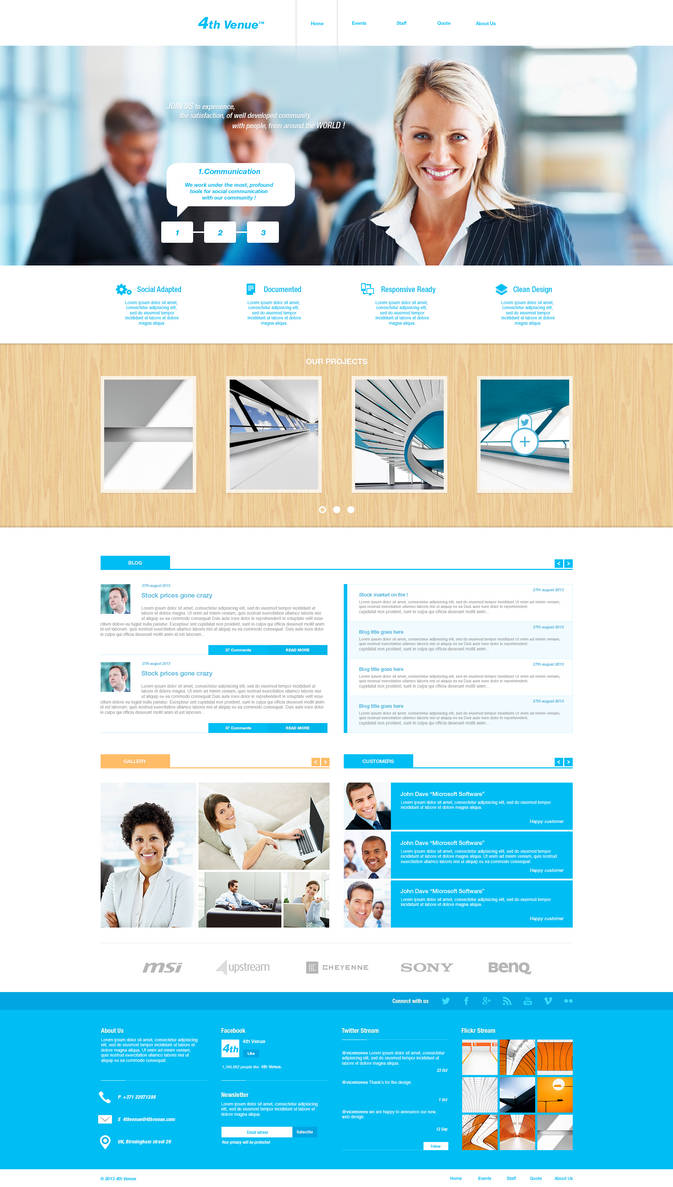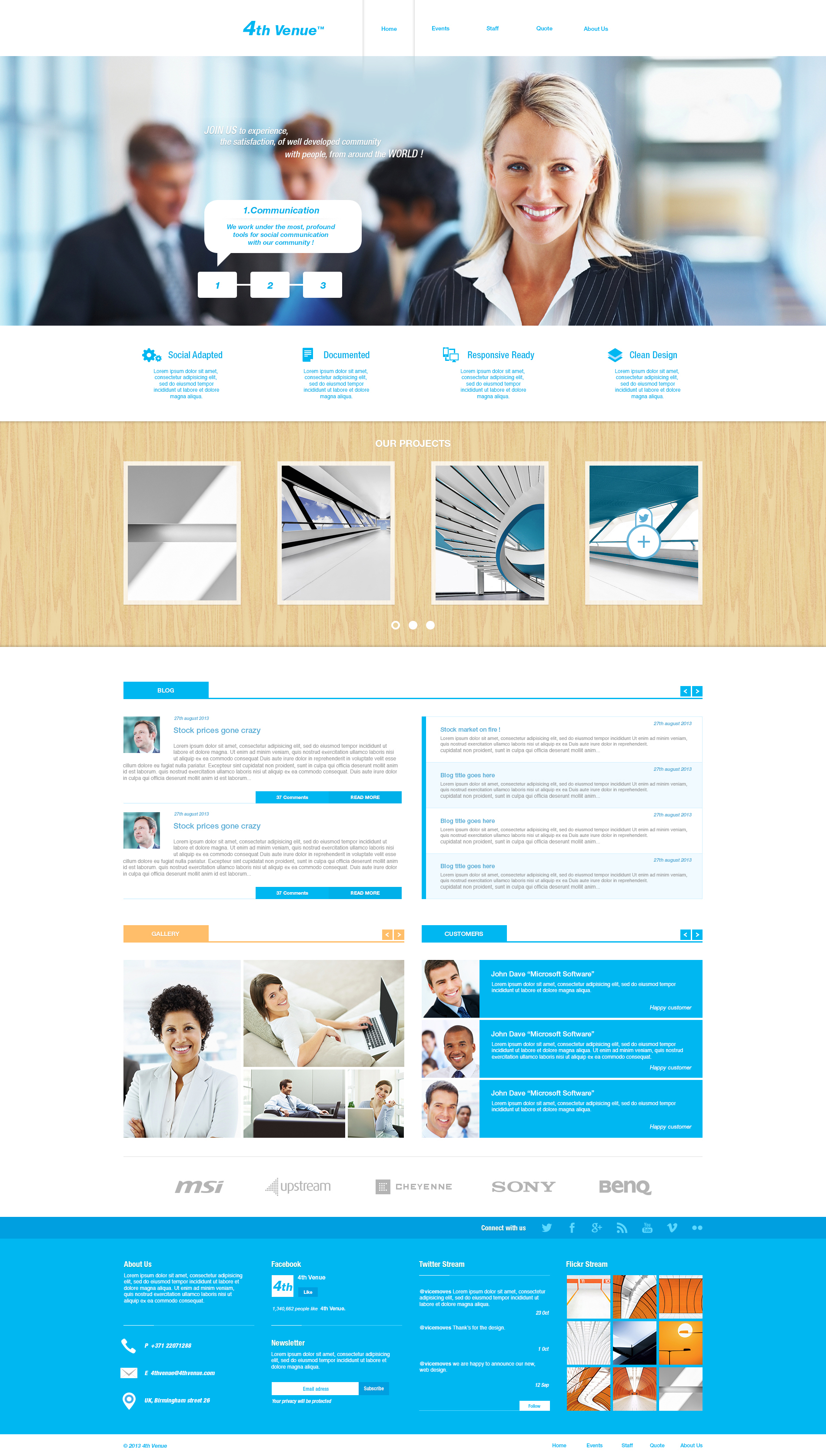 Watch
"4th Venue" Template - 24.10.2013
This is the same work i previously added, but somehow i didn't find header so much appealing, so I tried to do some changes.
Photos in this work are for preview use only.
Design status: Available for sale
Are you interested in this design ? message me here or via skype - vicemoves
or email vicemoves@gmail.com
If you find my work lovely or somehow charming and admirable,
then make sure to watch, like, and follow me at -
Twitter
Facebook
Graphicriver
Dribbble
Behance
Nice work , bro
The color is well choosen!
Reply

Liels paldies vecais ! Prieks tiešām dzirdēt no tevis arī komentāru ! Gaidu no tevis pirmos web-dizainus !

Reply

Reply

Reply

I use 15.6'' monitor.

And sorry i don't mean drop shadow

I mean shadow on left side and right side on button Home...Shadow shouldn't be on your title image (under menu).
Reply

Yeah, some would say it's a mistake, but it's possible to code that shadow in there, with an overlay .png
As much as it is meant to be active page effect, not hover.
But thank's for your comment, man !
Reply

So small line spacing, drop shadow goes to slider, sooooo small text size, it's hard to read and also text on slider. But nice concept.

Reply

Thank's for comment, yeah i guess i could have lifted up line spacing a bit, but the font size in my view is at right size, and i find it easy to read, although it wasn't designed for retina support, so i think you are using monitor with a bigger ppi value ? That could be just a problem for your view.
by what you mean exactly "drop shadow goes to slider" ? drop shadow was only meant to be at title text of each section, not on arrow's.

if that's what you referring as "slider"
Reply