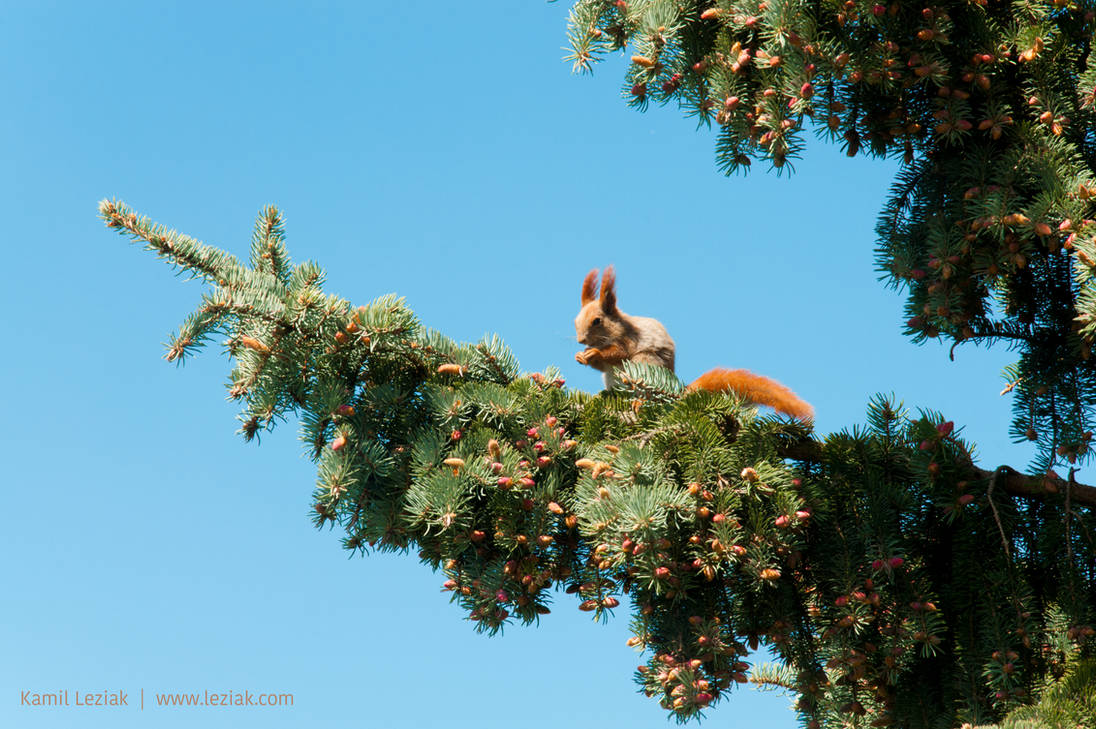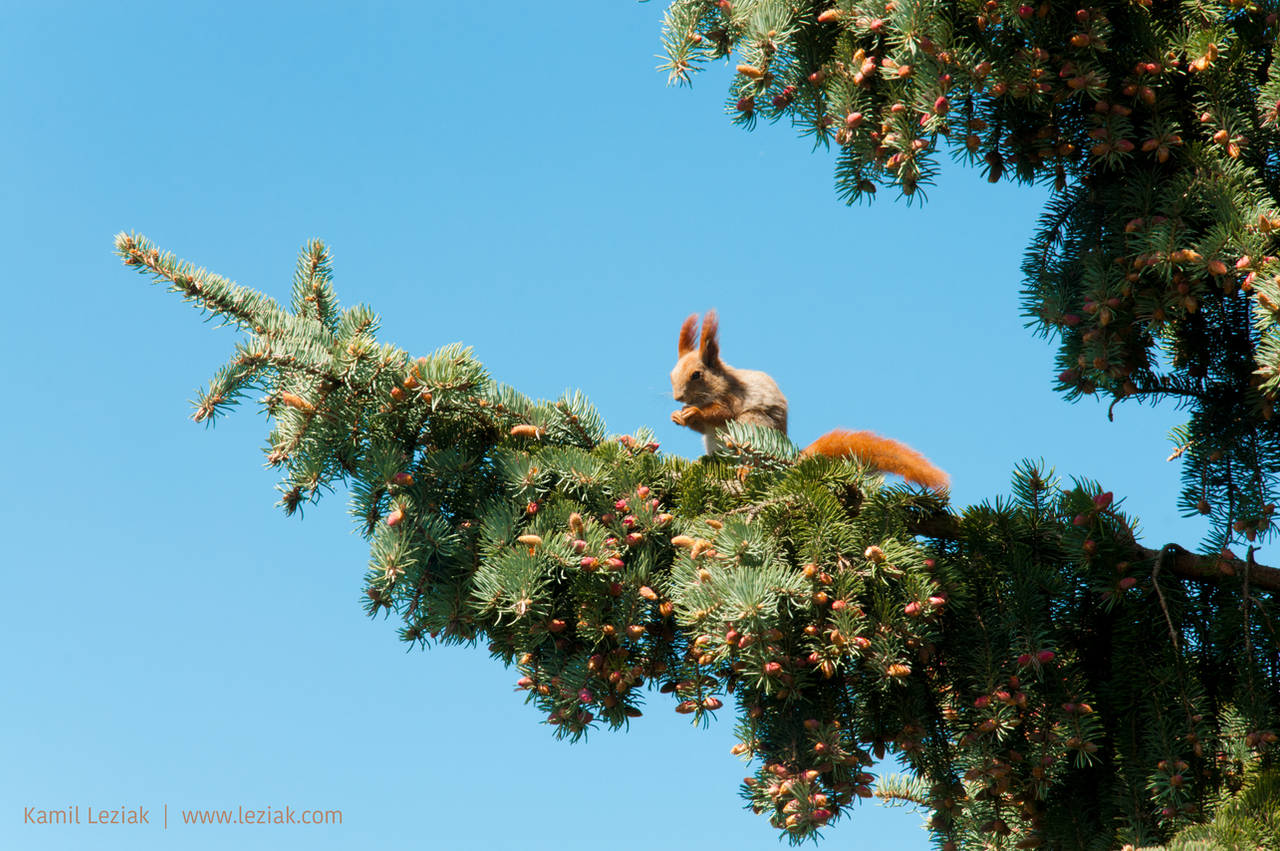 Watch
This squirrel lives on a tree near my house. One day I was talking to someone on a phone and glanced at the window. My jaw dropped when I saw something red on a branch at the level of my window, twelve feet above the ground. The squirrel was eating young pine buds, completely relaxed, ignoring the fact that strong wind was rocking the whole tree. Sometimes it comes to terrace door and waits for some nuts, a habit it developed after last Winter when we were putting some food for wild animals in the neighbourhood. It's definitely the cuttiest animal in my garden




P/N: 000 109

Full-resolution version of this photo, without a watermark, is available as a high quality print or a digital file. For details please go here.

Check out my website for essays on photography, various tutorials and unpublished photos. You can also follow me on Twitter to stay tuned for info about my current and future photographic projects.


All photos in my gallery are copyrighted. Do not use them without a permission.