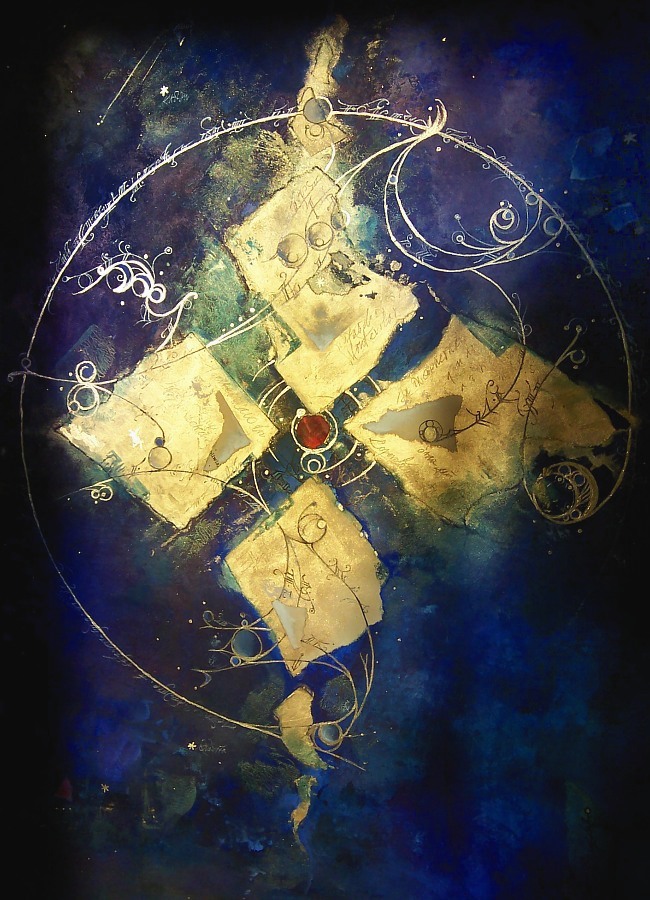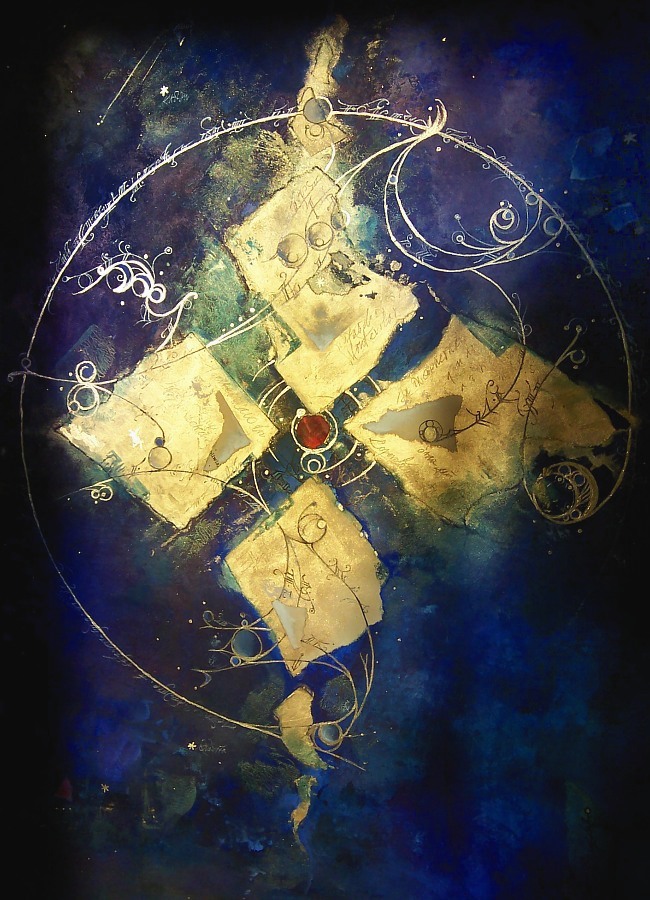 Watch
Lopercloiríge i Létehién
(The Chronicle from Letehien)
[close-ups and details]
In this work I wanted to illustrate something that was described in one of my journals as "the love to mythologize the reality". I invented a story of a mythical city called Létehién which is visible only in the golden light of the rising moon (between the second and the fifth day after the full moon), when it appears on the eastern horizon. In fact, the city-dwellers were the first who named the rising moon 'Létechién' and celebrated the event of moonrise with festival of joy and music. From that name (which changes as the moon ascends) the inhabitants of the Earth took the name of the city.
The city-dwellers know a lot of stories and fairytales which refer to various mythical lunar phenomena. Here, only some of them are mentioned and put in the shape of the sky-map. But there are few who can read in the language of Mohén.

[mixed media: oils, vintage paper, ink, gold oil marker, pencil ]
Thank you very much for all

s and comments!

Daily Deviation
Given 2008-05-04
Lopercloirige i Letehien
by *
Versatis
is a magical, delicate, touching, flowing work, that just lingers on in viewers mind for ages. is is beautiful, peaceful, well planned out and composed work, that definitely deserves second glance. (
Featured by SandraPelly
)