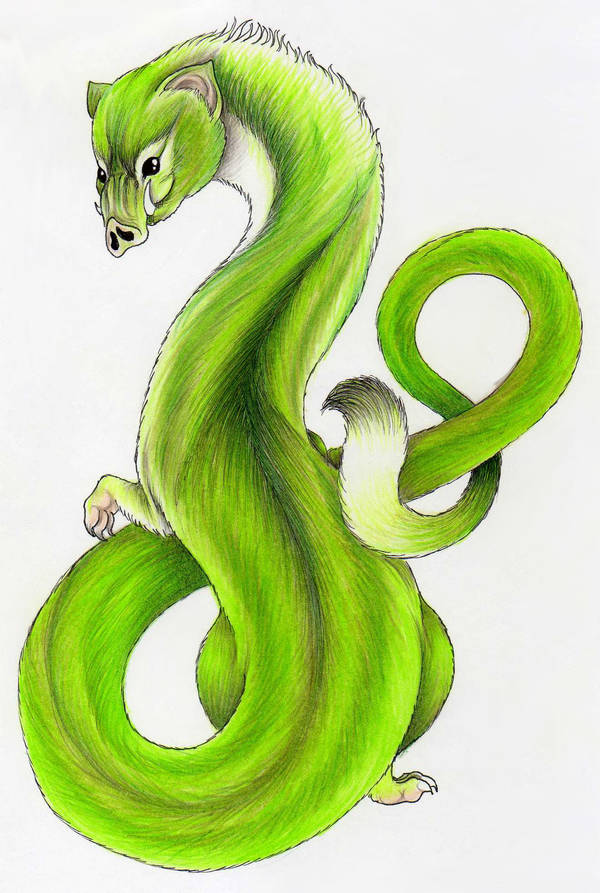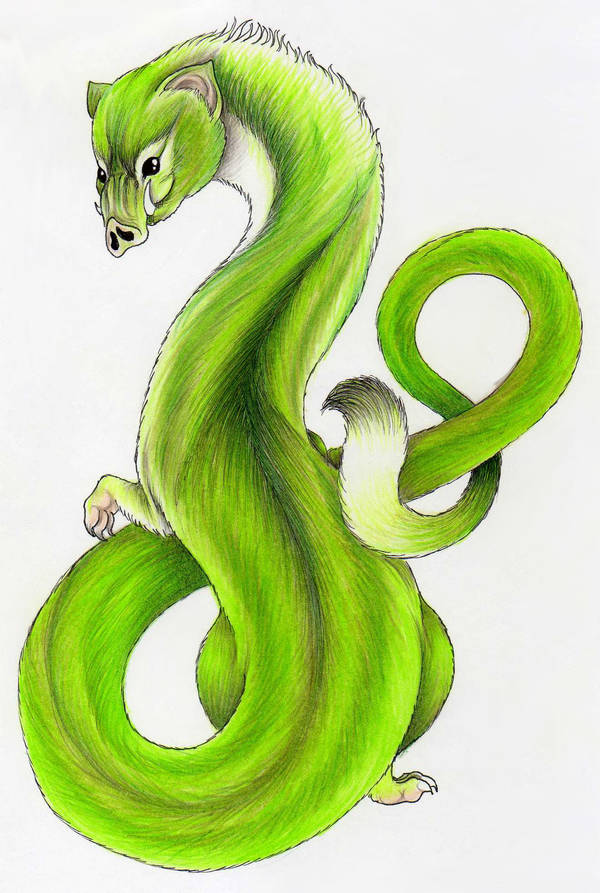 Animal del folclore cantabro, esta criatura nace cada 100 años de una comadreja o una marta, con un cuerpo largo y serpentino y una piel verdosa, ademas de un hocico como el de los jabalies, su piel es muy deseada por que se dice que cura enfermedades, ademas este animal tiene un gran deseo por el oro, lo cual lo hace muy codiciado.

Creature from cantabrian folclore, This creatures are born every 100 years from a weasel or a marten they have a very long body, like a snake, and their fur is green-colored. Its eyes are yellow and its nose is like that of a hog, which it uses to dig very deep holes, they are a very wanted animal because its fur heals every sickness and the animal has a big desire for gold.

Hola, te escribo para preguntarte si puedo usar esta imagen en mi wikia sobre mitología y leyendas de la península ibérica
Reply

Hola verreaux, magnífica representación del ramidreju. ¿Hay alguna posibilidad de emplearla en wikipedia con tu permiso, tu nombre y bajo la licencia que creas conveniente?
Reply

Reply

I was wondering how long this animal is? Is it like ferret-size or bigger?
Reply

los colores quedaron excelentes!
Reply

It's a ferret!

They certainly have a desire for most things, especially food and pens. Under the radiators they go...
Reply

Very interesting. Good work, wonderful colors!
Reply