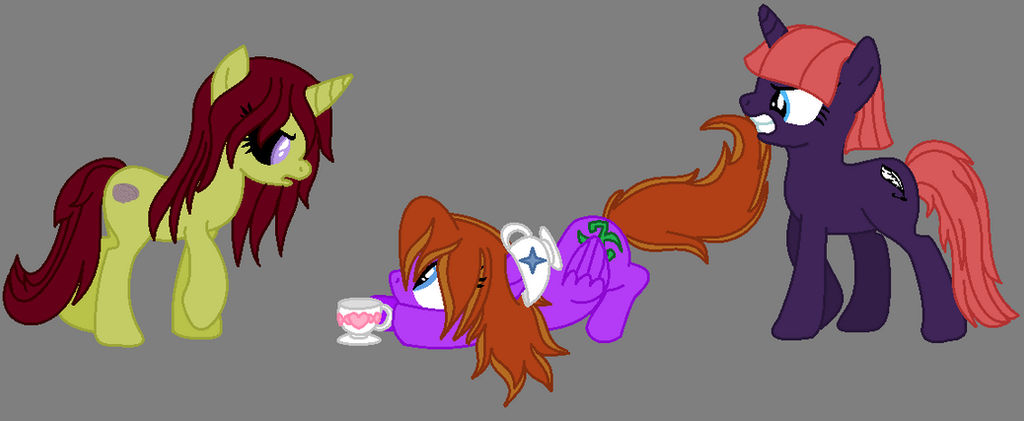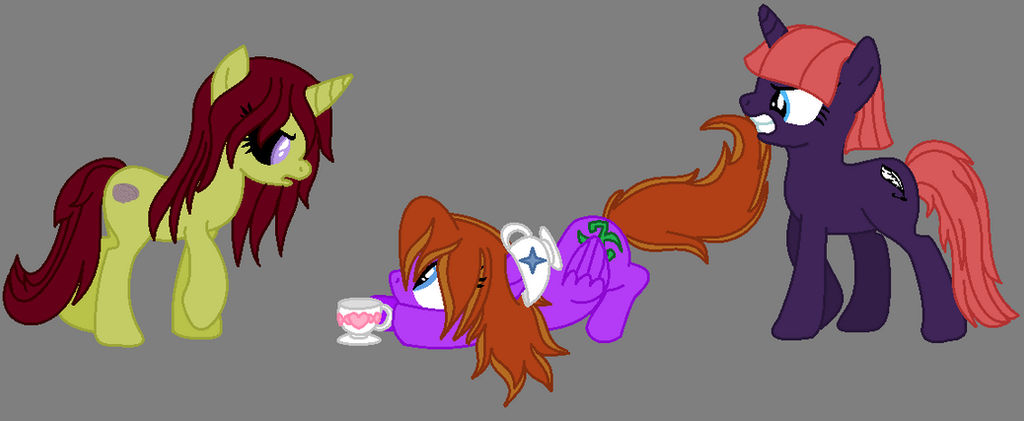 Watch
"You almost broke those!"
Bal: But I didn't! I was being careful!
Haunted Psyche: Careful my flank! Why don't I break those for you and make you walk on them?
Novella: Uhhh, Bal, I think it's time we left, say goodbye! *starts dragging her away by the tail*
Bal: Uh...bye? *grabs onto the cup on the floor in front of her as she's being dragged away*
Randomness yet again. Also, if you're wondering their tails are like that because I was having a hard time making them the way you do. Plus I was sort of giving them my own style. But, it's not permanent.
If ya wanna make your own captions for this you can. =3
Characters~

& me