Hello everyone! Im VermillionFenrir, usually also called Crimson Scythe or just Crim! Though some people just called me Neko, An-chan, Aka-chan. Whicever is fine by me!

I used to only draw cute stuff, but nowaday I draw lots of things, especially various of fantasy art and design for video game and anime! I always want to make my drawing as epic as possible.

I always open to message, comments, chat, and everything! I'm a friendly and helpful and positive and open person.

....Though it's been AGES since I was active on dA long ago, so sometimes, I didn't reply for weeks or months.

I listen to any music at all! Like, from rock, metal, pop, jazz, classic, instrumental, j-pop and j-rock and even nightcore or trance or anything! Anything as long they're good and awesome! :iconyuigoplz:
Also, I enjoy many media, from anime, games, manga, and many more!

Fave anime/manga
: Owari no Seraph (Seraph of the End), FMA Brotherhood, Gurren Lagann, Soul Eater, Nanatsu no Taizai, Shingeki no Kyojin (Attack on Titan), Magi the Labyrinth of Magic, PsychoPass, SAO (Sword Art Online), Inuyasha, Law of Ueki, Ao no Exorcist, Fate Stay Night (or Fate series in general), Guilty Crown...
Great anime/manga that I love but I never finish
: Naruto, Bleach, Hunter x Hunter, Black Rock Shooter, Kekaishi, Shakugan no Shana....
I probably forgot many of them, since I watch so many anime and read so many manga already...

ANYWAY I LOVE YOU ALL PEOPLE ON DA!

















Awesome nationalistic friends!
People listed here are awesome friend from my country,they are great people,they are cool,unique,and awesome in their own way!


:
This guy is one of my best friend,he is a person that will always listen to your problem and will always happy to chat with you,anything you want to talk,he is definitelly a nice person


And his gallery is full of unique and funny things,photo manipulation is his speciality,and he is a master when you talk about History,war,strategy,and Germany!

:
He did not active on DA even after year because of many reason, but he is a really nice person. He is considerate, understanding, extremely sharp with his intuition and analysis, and also like me, his goal on future is to create a great game! I believe he can after reading his awesome complex long story, explaining them would be as complicated as explaining the whole universe of Final Fantasy, so he have a hard time to explain it. Overall, he is a very nice and polite person, he just sometimes shy on expressing his feelings.

:
This unique individual is a nice and positive individual,she have NUMEROUS of classic things on her devations. She love Domitor leo,she is a fan of Alessa from Silent hill series,and she love all classic vintage arts. She is a colourist,and her stamp collection rival my collection...or maybe even more than me

:
His drawing is just pure awesome,his style is sharp and bold,his color is grunge yet can be colorful and fantastic,and all his art is just BADASS! this awesome person is a die hard Shingeki no Kyojin fan,lovers of every shonen manga,like everything that just badass and awesome,and a proud lolicon that almost never draw loli. I often call him 'senpai' because I admit he is way more awesome than me

:
She is one of the bigest Mana khemia fan I ever know,she is the victim of my long-ass heavy page,and she is a proud muslim,just like me. Her art have light,bright colorful coloring style,his deviations is often funny and cheerfull that it will brighten your day,she also fan of Harvest moon. And her deviations,despite the fact that she is not as long as me in Deviantart,but already submitted more than 300 deviations,while I dont even yet reach 250. She need more attention and appreciations

More of other friends coming! I dont have much time so I need to write it down one by one,sorry guys~

_________________________________________________________
ALL THE SHOTACON & LOLICON BRO AND SIS FOR LIFE !!











Bro fist!

_________________________________________________________








STAMP LIST~!! XD







:thumb251065228:










:thumb117404651:
:thumb192339622: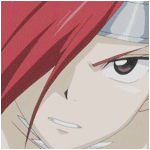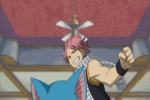 :thumb138934231:







:thumb216655775:


:thumb267262458::thumb371860998:



:thumb124473727::thumb134377005::thumb354396198:


:thumb210363247:









STATUS :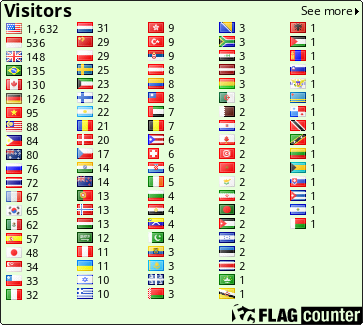 What people say about my page



"thx for the fav. took me a while scrolling down here XD"


"hahaha funny load of the ring!


THANKS FOR YOUR FAV

"


"thanks for the fave~
oh my gosh your page is so pretty

"


"*finds your page* :iconspazattakcplz
You
are
AWESOME

Sorry for not finding your page in time for your birthday. ;-;
But happy late birthday? XD

Your art is beautiful I don't know why you call it ugly~
It's better than mine. XD
Sincerely, your newest watcher.

"


"pagenya beraaaaaaat bgt...

"
TRANSLATED : Your page is really heavy....



Udah cukup berat, tapi tolong dibikin lebih berat, kayak si

sampe tumpeh-tumpeh!

TRANSLATED : Its heavy enough,please dont make it more heavy,just like

its so overload