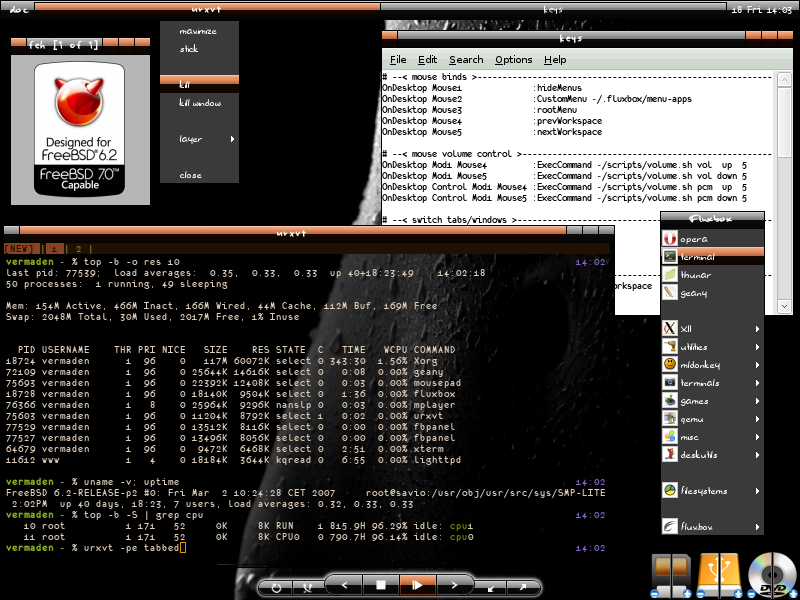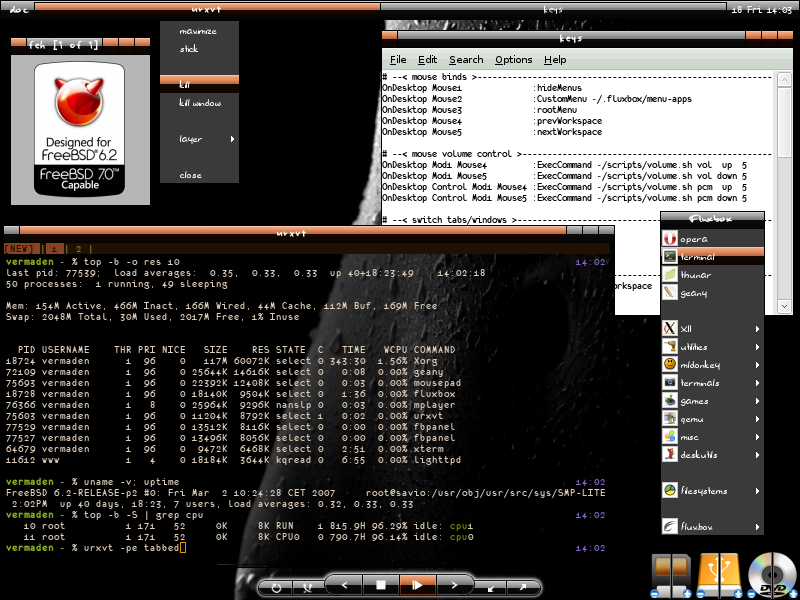 Reply

Can you post your .bashrc?
Reply

This is ZSH, not BASH, but my
zshr
c is here:
toya.net.pl/~vermaden/text/zshrc
Also the top terminal tabs
NEW | 1 | 2 |
is just urxvt tabs, you just need o launch urxvt like that:
urxvt -pe tabbed
urxvt tabs usage: SHIFT LEFT/RIGHT/DOWN
Reply

Hey!
I have installed the fonts, now what i have to write in the theme file to use it?
Reply

It's amazing!! congratulations!

I'm using now a white theme, but when if i will bored that, i will be use this.
Reply

how do i use those media controlers for rhythmbox?
what command shopuld i use?

ive tried rhythmbox --next and so on
but doesnt work :/
Reply

dunno why it does not work, it should be like that and it should work that way:

action = rhythmbox --next

maybe hit some forum with a thread about that?

you can also try to start fbpanel from command line like that:

% fbpanel -p yourconfig

and see if it shows any errors
Reply