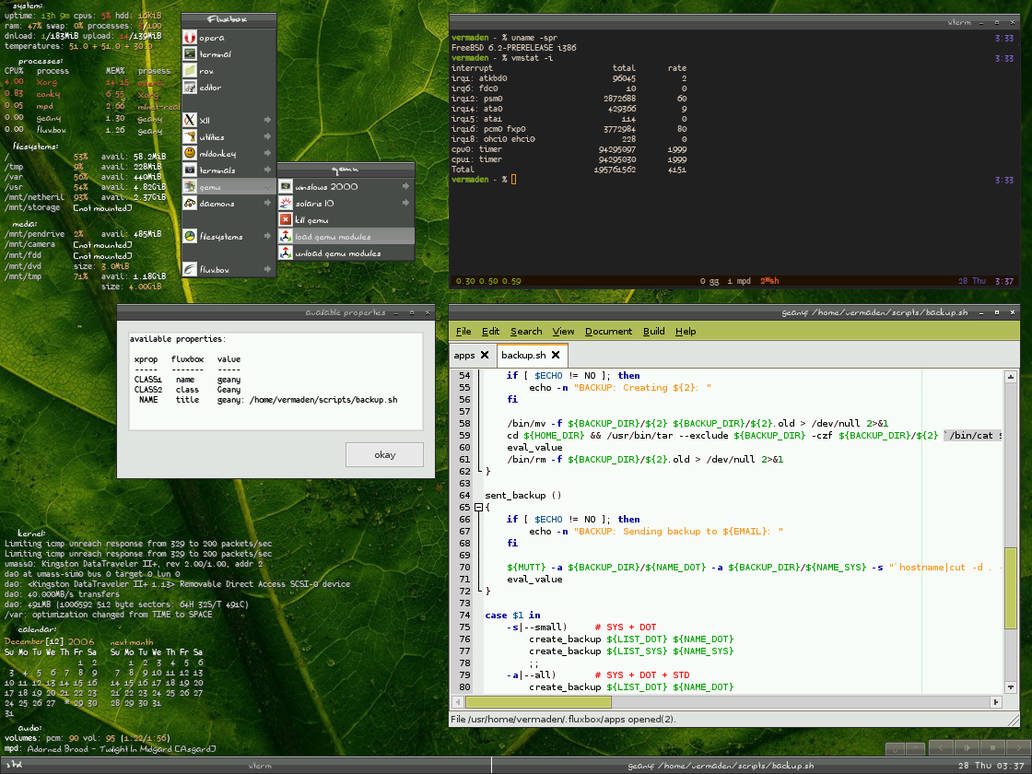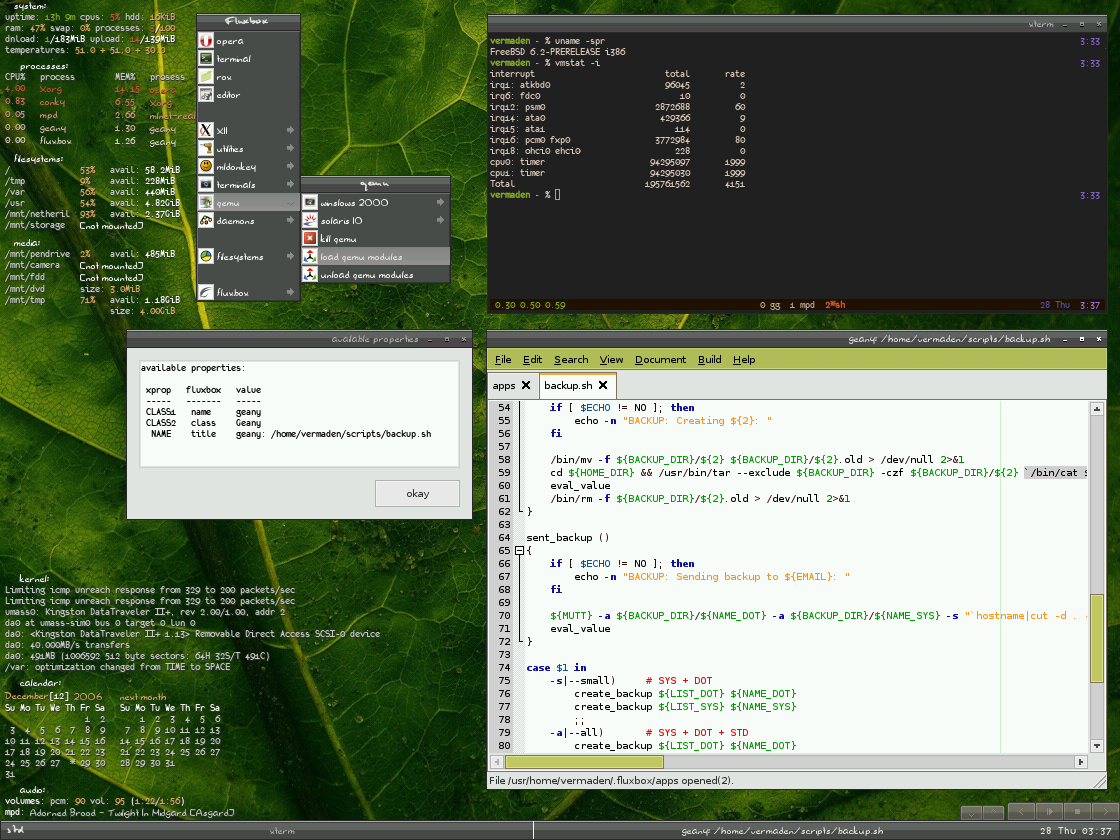 Watch
FreeBSD 6.2 + Fluxbox
wallpaper:
one of these [many from deviantart.com]:
[link]
apps:
/usr/ports/deskutils/gxmessage
/usr/ports/deskutils/when
/usr/ports/devel/geany
/usr/ports/polish/ekg
/usr/ports/sysutils/conky
/usr/ports/sysutils/mbmon
/usr/ports/sysutils/screen
/usr/ports/x11-wm/fluxbox-devel
/usr/ports/x11/fbpanel
/usr/ports/x11/xterm

Very nice setup you have there! I just started using freebsd a week ago and have just about everything set up (I was wondering why your devart name was familiar then I realized I read some of your posts on the Fbsd forum haha). Anyways, how can I get conky to start at boot and have it display on the desktop like you have instead of in a separate window?
Reply

Thanks a lot. I got everything set up here. Now, I just love fluxbox and FreeBSD combo. BTW, I am using gtk-chtheme to select/change GTK themes. Links in your older posts were dead but I managed to get to dotfiles.org before your reply.

Now, if its not too much I'd like you to give me a link to your .conkyrc file.

Thanks again.
Reply

You are welcome mate, I have searched for this old ~/.conkyrc file, but I havent used that one for very long time and I think its gone now, but there was just changeing colors, fonts, and ifmounted for mounts and so.
Reply

Well again, what app do you use to switch Fluxbox themes on FreeBSD. I came across one called FluxStyle but it is not available in FreeBSD ports yet.
Reply

Wow. A beautiful Fluxbox setup.
I would like your help to get one such setup on my box. I am running FreeBSD 7 with Fluxbox but I am quite new. I would like to know how you got icons on your Fluxbox menu. Also, if you can share your conkyrc files and the fonts.
Thanks.
Reply