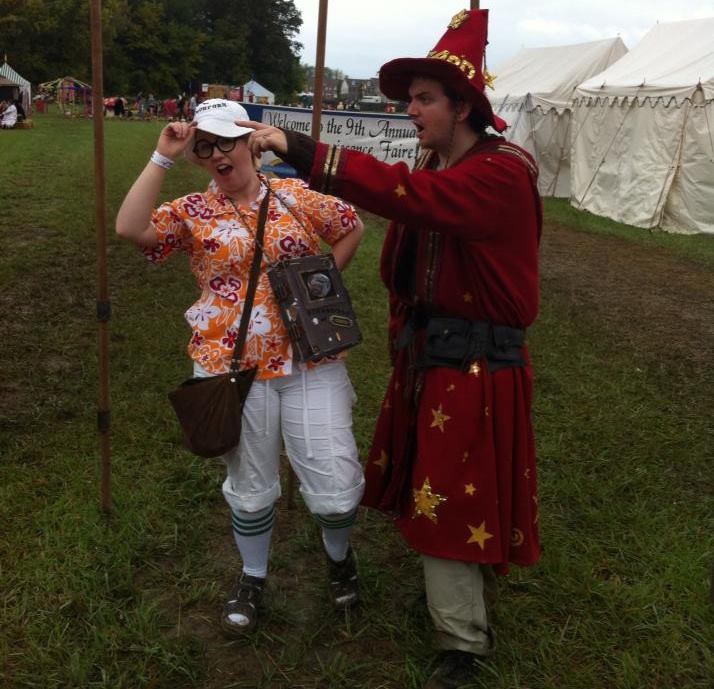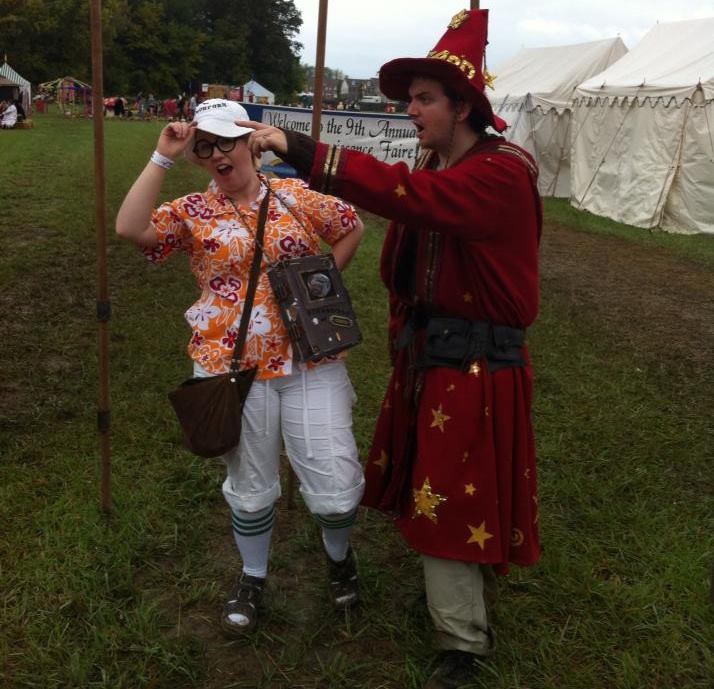 Watch
Last year I went to the Bristol Renaissance Faire for the first time. I didn't really know what to expect (other than people dressed up in Renaissance-style clothing). I was pleasantly surprised to see other people in many diverse costumes: I saw Stargate: Universe soldiers, Ash from Evil Dead/Army of Darkness, and a Doctor or two. It inspired me to want to make our own costumes -- but I didn't want to be a generic wench or anything like that. So I bounced ideas off of my husband, and we decided on Twoflower & Rincewind!

So this year before Bristol started, I bought a pattern for my husband's robe and though it came out great, it is WAY too big on him. I want to create a new one for next year, but now he's grown fond of the robe he currently has. I also created the hat. The belt was bought at the Ren Faire.

Everything I'm wearing as Twoflower was purchased at thrift stores. I wrote "I <3 Ankh-Morpork" on the hat using fabric paint and stencils. I also created the Iconograph. It was created pretty fast and is just a box with wood-patterned paper glued on. I hope to create an actual wooden Iconograph for next year with one of the new Poloroids in it that can actually take pictures and pop them out of the box. Otherwise I'm pretty happy with my costume.

We had quite a few people recognize us (and asked to take pictures with us)! We also went to the Fishers Renaissance Faire in Fishers, IN, this year (October 5 & 6). Even more people asked to take pictures with us and/or recognized us. Pretty awesome. I can't wait to improve our costumes & props!