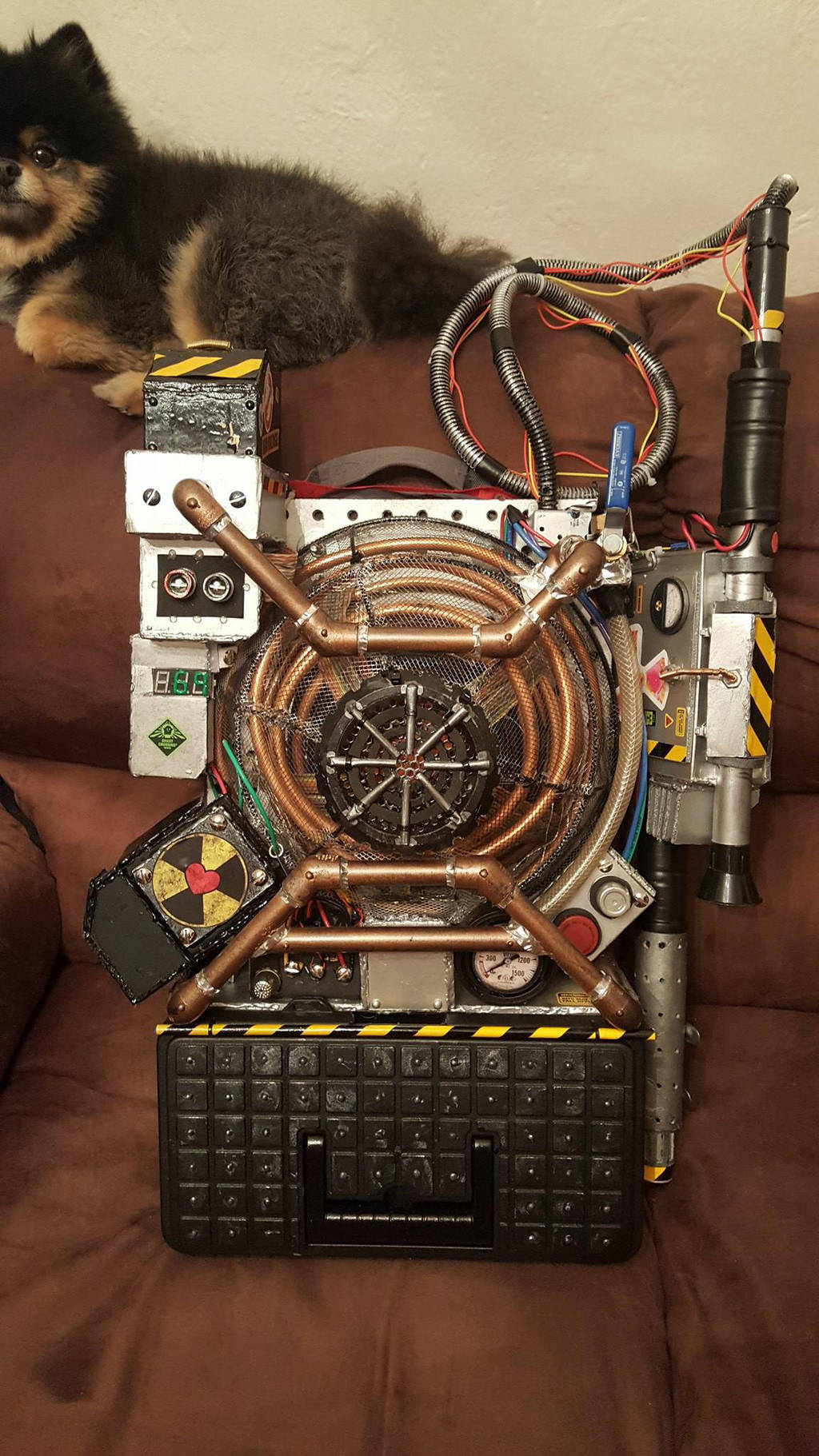 Watch
My Ghostbusters 2016 proton pack! It took about a month to build. No 3D printed parts were used; this is a "junk" build, meaning I used whatever I could find. It weighs in at just under 10 pounds, so it is super light. I do have a revolving red light, and other string type of lights, to help light up the pack and the wand.

Reply

Nice job. Looks screen accurate to me.
Reply

Reply

What did you think of the 2016 movie?
Reply

I'm a fan. I'm also a long time fan of the originals as well.

You can tell they added certain things in response to the hate the mere idea of the movie garnered as soon as it was announced, which didn't endear them to certain subsets of fans. But overall it was a fun movie, and I think they did a good job. I also like how they're connecting the two different Ghostbusters worlds in the idw comics. I do hope they make a second movie, or Ivan Reitman is given a chance to make his movie that bridges the two universes that he has recently talked about wanting to do.
Reply

Reply

I've gotten Ghostbusters 101, the first and second issues so far. I know the 3rd is out but I hadn't bought it yet.
Reply