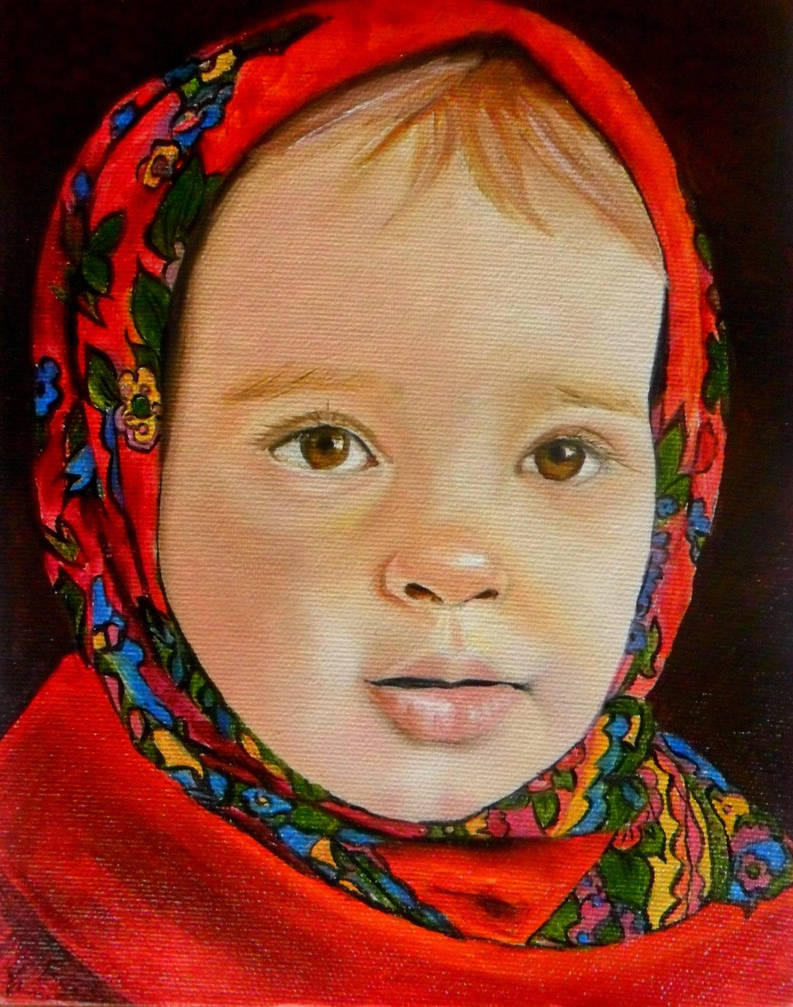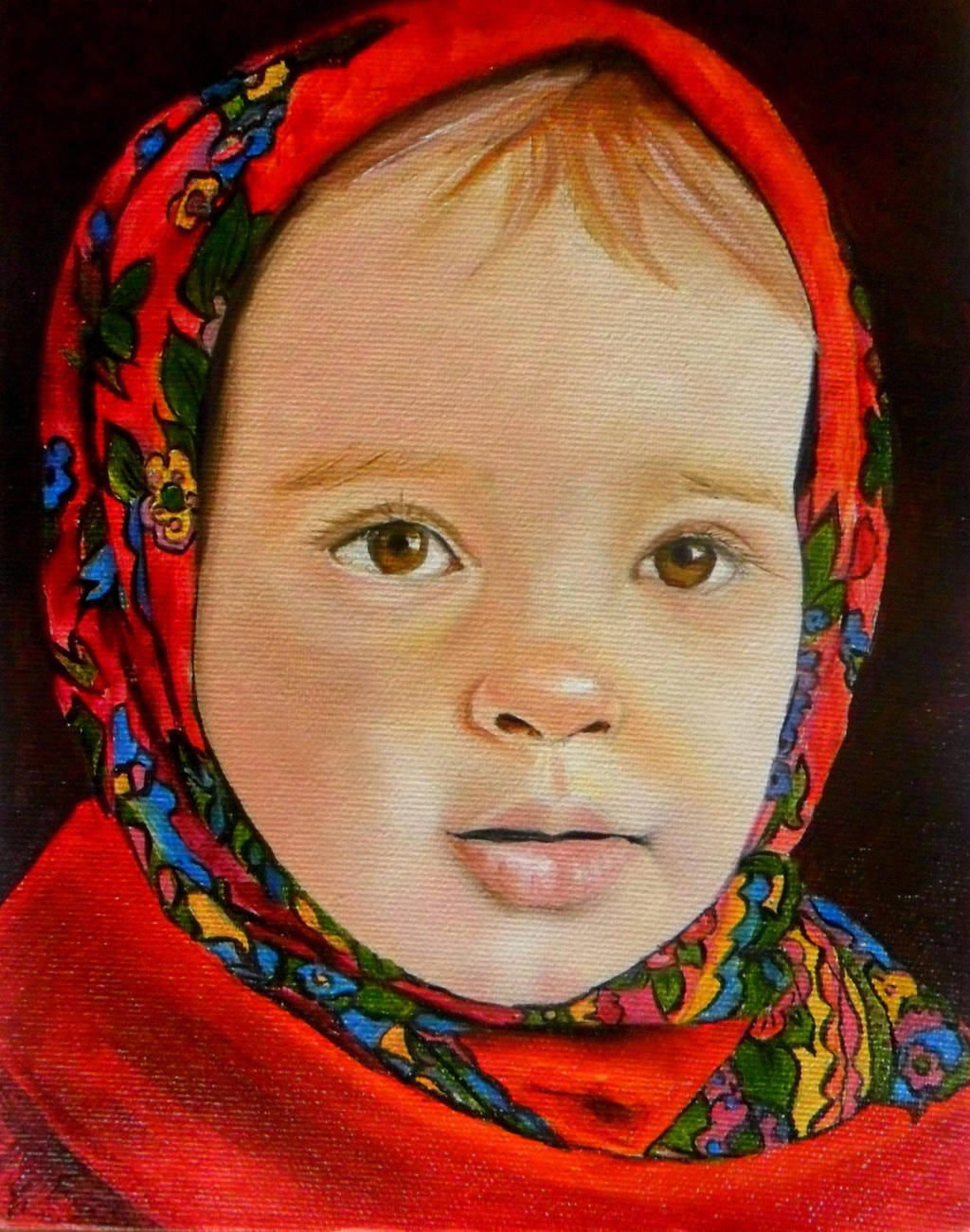 Watch
Finally))) portrait done with oil)) My friend's daughter small cute Sophi wearing russian traditional headscarf, i really put lots of efforts into it as i wanted to surprise my friends)))

Oil on canvas board 30*35 cm

Facebook www.facebook.com/ovusu
Instagram @solonina.yulia

Thank you very much for all the likes and comments!!!)))

Какая милашка-Алёнка! Очень хорошо!

Reply

Wonderful work!

Reply

wonderful work my dear! love the bright colors and of course the cutie itself - what a sweetheart! get appetite for oils... (and mine are without the bad smell cus they are water-soluble

)
Reply

Thank you so so much!!!!!!!!!!!!!!! i m so pleased to hear such a comment!!! oh you mean watersoluble oil??
Reply

yes, they are branded 'cobra' and have a little less pigment but still not recognizable to the original oils... i must just learn to use them

Reply

yes!! its a must for you!!! im waiting for a painting done with oils from you!!!!))))
Reply

will do soon

meanwhile can you tell me which colors did you use for the skintone in this one???
...and was it wet-in-wet or layering work???
Reply

for this one its white titanum, yellow ochra and burnt sienna, and its wet -in-wet, the thing is i dont know how to make layers, otherwise i would be better in acrylic))
Reply

i did it! - coming up soon...
so far also wet-in-wet but tomorrow i hopefully will try one more layer... very excited about that.
thx - i also used that colors but instead of yellow ochra i took naples yellow red, then titanium buff and a bit of indian yellow (and of course a bit black)
hope to see u on my profile then

Reply

Wow and wow again!! You have done such a wonderful job on this, the use of oils is so well executed!! I just love the soft almost pastel tones to really make the baby soft skin shine compared to the more sharper and contrasting colours of the fabric. Beautiful work...and is this another commission? If so you must have made that million by now


Reply

My dear!!!))) you know how to embarace me, make me laugh and become red like a tomato within one comment!!!)))hahah thank you SO MUCH!!! i really spent time on this one even that its not big)) and i feel more and more comfortable in using oil compared to acrylic, the only discomfort is smell of the thinner)) And answering your question- its not a commission!!))))hahah)))just a present)))
Reply

Oh don't be embarrassed ,I'd hate you to go all red and blush or something

It shows that you really spent time with it, the hard work has all paid off too

Many people often prefer oil to acrylic, so do we expect more oil from now on? Or will the smell of the thinners put you off?

And how are you to make a million if you give your work away as presents

Reply

hahah)) thats always a dillemma, how to give for free and to make a million))) now im going to try new surfaces, i bought Gesso Boards for oil, its light and smooth and yes im trying more oils))) ppl here on DA really know how to inspire))))
Reply