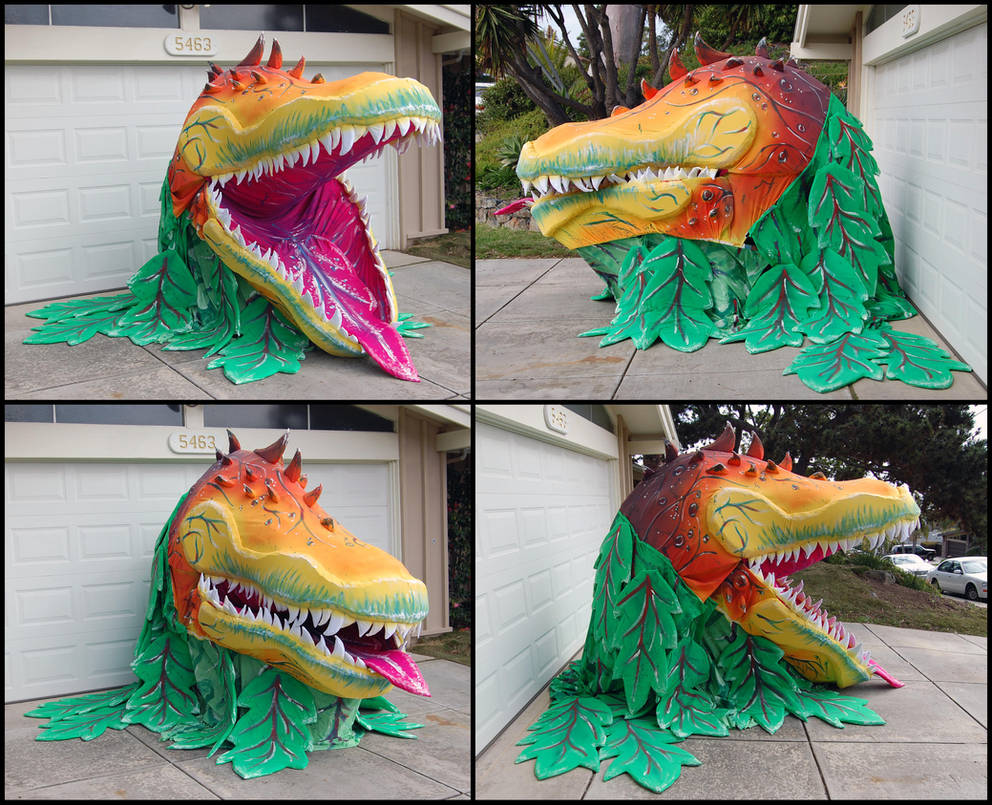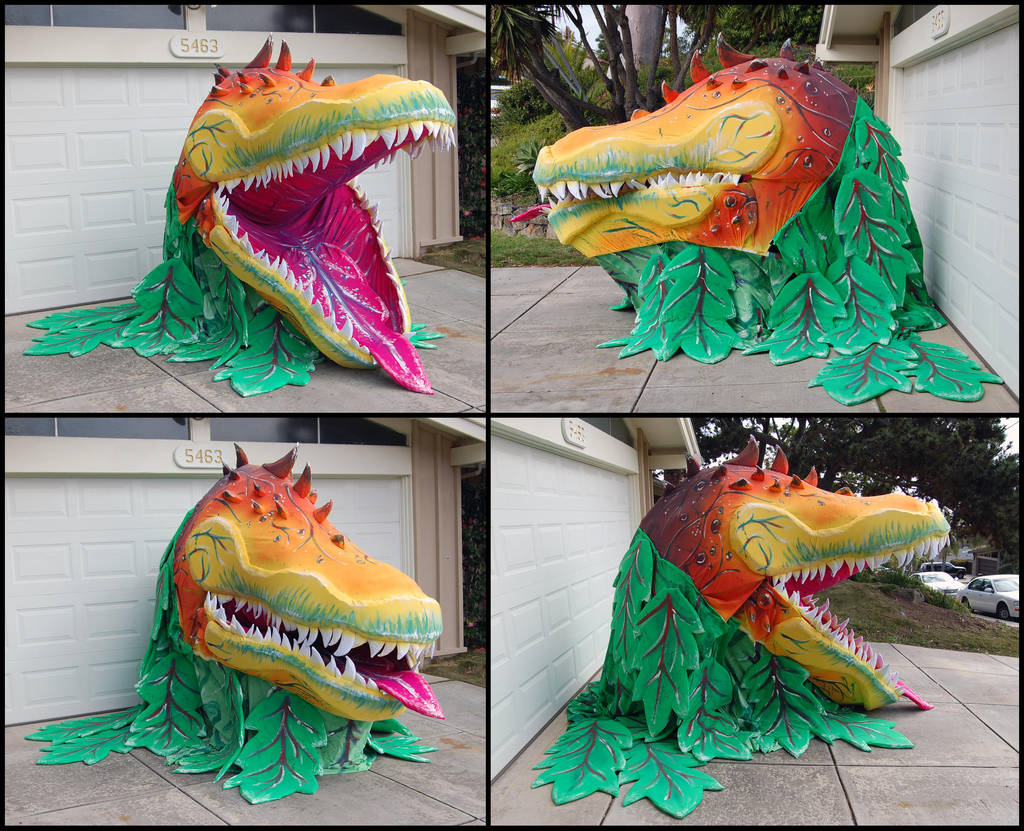 Watch
I just completed a production of Little Shop of Horrors, for which I designed and built Audrey II in all of her forms and extras. There are so many forms in the show, and each one has so many considerations, but all in all it was a great production, and I'm proud to have been a part of it. It was a lot of work, but I am grateful for the opportunity to have created such an ambitious project.
Here is Audrey II's final phase, a monstrous puppet able to engulf actors as well as since and dance. I have provided instructions and insight into my build process here:
[link]
Daily Deviation
Given 2013-04-01
Audrey II Phase 4
by ~
Verdego
is stunning! The artist has used a wide variety of materials to create this wonderful puppet for a production of Little Shop of Horrors.
(
Suggested by BluestOfBirds and Featured by maytel
)